International Studies and Programs
Michigan State University
International Center
427 N. Shaw Lane
Room 207
East Lansing MI 48824-1035
Tel: +1-517-355-2350
Fax: +1-517-353-7254

Website questions:


Back to Directory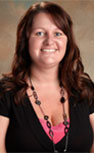 Krista Smith
Office Assistant
Office for International Students and Scholars
105 International Center

krista(at)msu.edu
Biography: Krista Smith is the Office Assistant at OISS. She joined our office in December 2002 and thrives on the fast paced environment here. She processes I-20s for F-1 students. Krista has worked at MSU since August 2000 and is an avid MSU sports fan. In her spare time she loves to shoot photos.