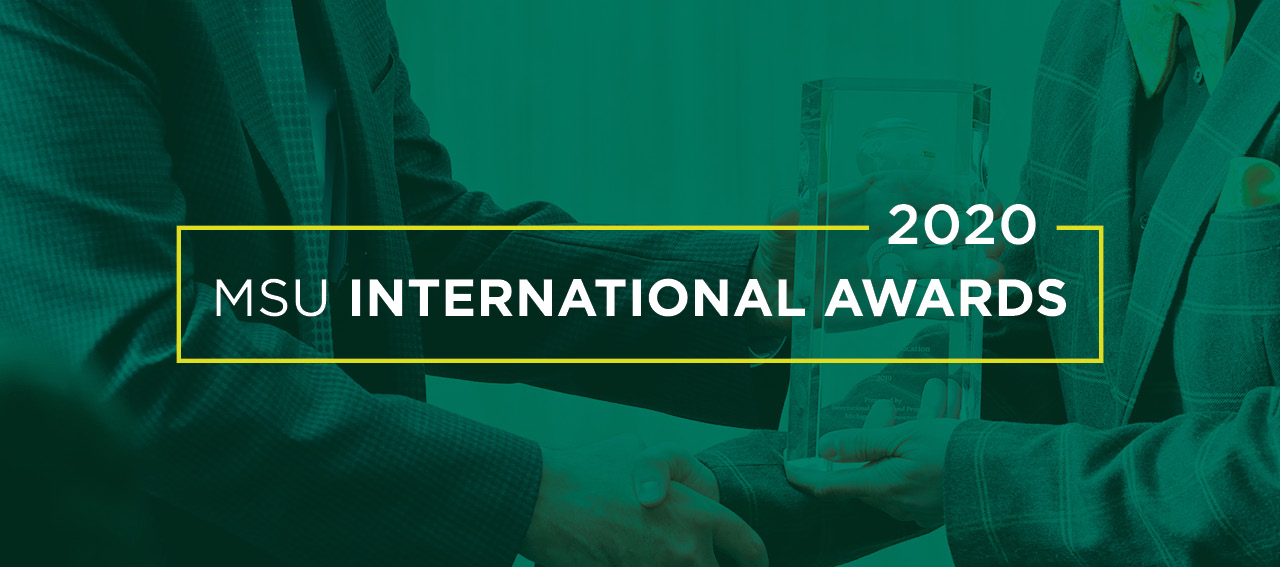 The 2020 International Awards Ceremony, originally scheduled for March 31, has been postponed to keep our community safe amid the coronavirus outbreak. Updates on the coronavirus situation can be found at msu.edu/coronavirus.
---
2020 International Award Recipients
Ralph H. Smuckler Award for Advancing International Studies and Programs at MSU
Lynn Webster Paine
Associate Dean and Professor
International Studies in Education
College of Education
John K. Hudzik Emerging Leader in Advancing International Studies and Programs Award
David L. Ortega
Associate Professor
Department of Agricultural, Food and Resource Economics
College of Agriculture and Natural Resources
Joon S. Moon Distinguished International Alumni Award
David Meng Kuan Poon
Financial Administration
Eli Broad College of Business Alumnus, 1988
Gill-Chin Lim Award for Outstanding Doctoral Dissertation in Global Studies
Timothy R. Silberg
Department of Community Sustainability
College of Agriculture and Natural Resources
Award for Outstanding Service to Education Abroad
Vincent P. Delgado
Founding Director, RCAH Program on Sustainability in Costa Rica
Residential College in the Arts and Humanities
Charles A. Gliozzo Award for Public Diplomacy
Beth Mugavero
Program Manager, Hubert H. Humphrey Fellowship Program
College of Social Science
Homer Higbee International Education Award
Lisa F. Homeniuk
Community Volunteers for International Programs (CVIP)
International Studies and Programs
Glen L. Taggart Award for Community Contributions to International Understanding
Robert J. Lurie
Social Studies Teacher and Department Chair
Waverly High School
Special Recognition Award for Promoting International Understanding
Sarah M. Corner
Academic Specialist, Anatomic Pathology
Veterinary Diagnostics Laboratory, College of Veterinary Medicine
---
View the past recipients of International Awards including faculty, staff, alumni, students, and Spartan community members honored in past ceremonies.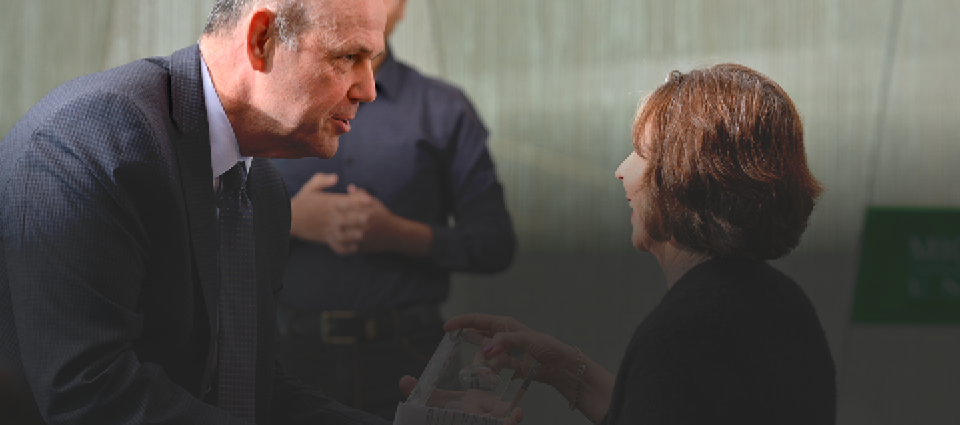 ---