2021 MSU International Awards: Rohit Khattar
Joon S. Moon Distinguished International Alumni Award
Rohit Khattar
B.A., School of Hospitality Business, 1985
Eli Broad College of Business
Rohit Khattar came to MSU from New Delhi, India in 1982. Since receiving his hospitality business degree in 1985, Khattar has dedicated his career as a creative entrepreneur to outstanding leadership and contributions in the international field of hospitality and entertainment, epitomizing the qualities demonstrated by Joon S. Moon Distinguished International Alumni Award recipients.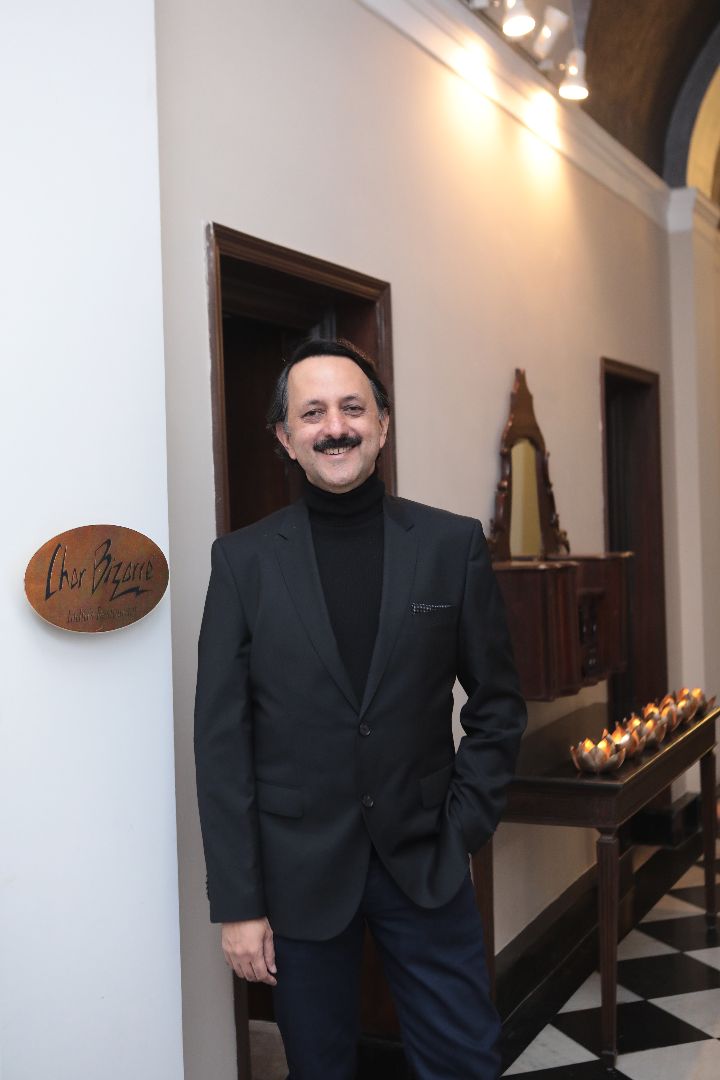 Khattar is founder chairman of Old World Hospitality Private Limited, which operates the country's most comprehensive performing arts and convention centre, Habitat World, in addition to more than a dozen restaurants. His restaurant Indian Accent in New Delhi has been awarded the number one restaurant in India for the last seven years by Asia's 50 Best Restaurants and has an equally successful outpost in New York.
He is credited with several firsts in the hospitality and entertainment sector—the first public private partnership in the arts (Habitat World), India's first theme restaurant (Chor Bizarre), India's first food court (Eatopia) and many more.
Khattar is founder chairman of Cinestaan Film Company, a boutique film studio and of Cinestaan AA Distributors which is the leading overseas distributor of Indian films. He has produced several award-winning films.
—An interview with Rohit Khattar —

Why do you believe global storytelling is important?
The world is shrinking and almost everyone is snacking on something from across the world in their own living rooms. Storytelling is universal, in the broadest sense. Cinema is a way to tell stories, but I also consider what we do through food in some of our restaurants to be storytelling. And it's crucial, especially since we are now all much more connected and able to consume so much more.
In what ways does being a Global Spartan influence your work and how did MSU help shape your career?
It's my North Star—my early world views were all determined by my wonderful years at MSU. I transferred to the U.S. as a sophomore in 1982. I took my first international flight at 19, and had my MSU orientation at a diner named Moxie's and I just fell in love. The nostalgia, the way it made you feel, the way it looked. This experience inspired India's first diner, The All American Diner, which I opened in 1998.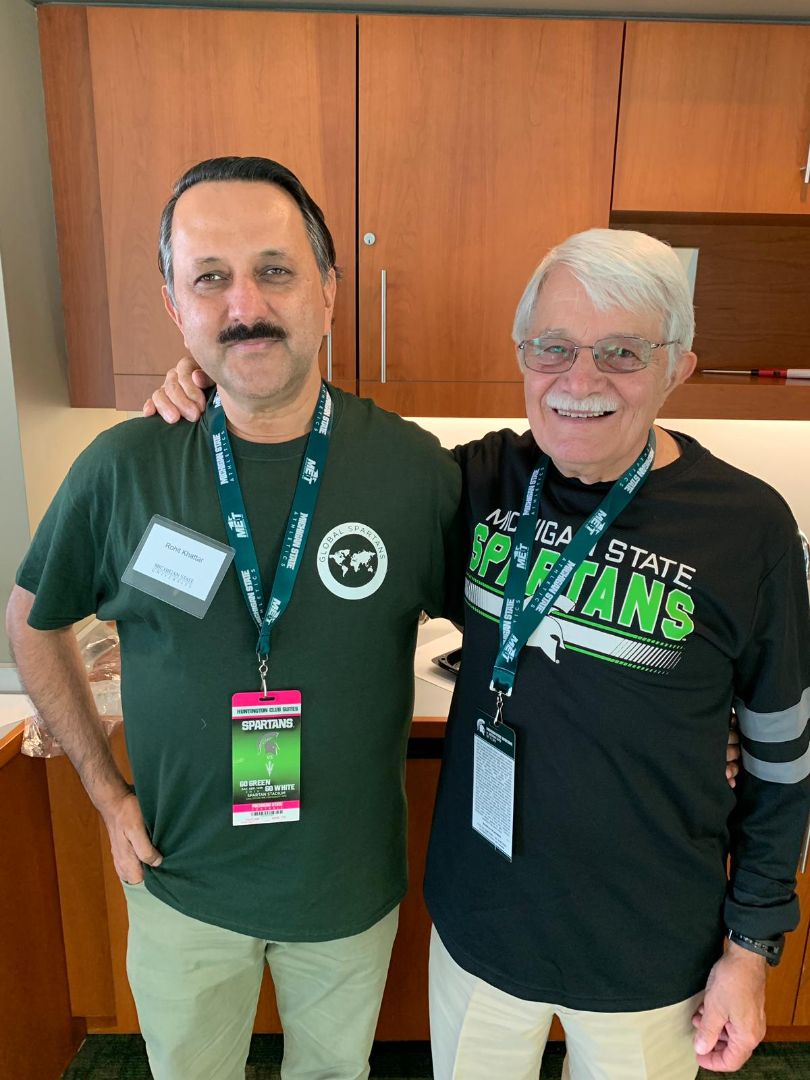 My time at MSU also helped me develop a sense of inclusiveness, experiencing the power of making someone feel welcome. There were not many Indian students at the time, but everyone was so friendly and hospitable. In fact, some of my closest friends to this day are the people I met in college. I was also fortunate to learn from the giants in the hospitality business at the time. Our professors were the people who literally "wrote the book," some of which are still on the shelves in my office. And now, on my visits back to campus, I am greeted with the same warmth I was over 35 years ago—it's magical.
What led you to entrepreneurship in the hospitality and entertainment arenas?
When I was growing up in Kashmir, my grandfather owned a movie theater. I used to scamper up into the projection booth, having befriended the projectionist and watching the movies through a little hole. I'd watch films 15, 20 or even 50 times, with the whir of the film reel above me. It became part of who I was. For a long time, I didn't know how to make a career out of this passion until I got the opportunity in my late 40s. My love for cinema absolutely flavors my approach to hospitality, as I treat every one of my restaurants with an element of show biz. The philosophy that 'food is theater' emerged out of my time in the States in combination with my childhood.
What kinds of experiences do you hope to create for your patrons by blending food and the arts?
Food itself is theatre—we eat with so much more than our eyes! We're providing full body immersive experiences in restaurants like Chor Bizarre, which is India's first theme restaurant. It captures the spirit of the 'chor bazaar' or 'thieves market' within its kaleidoscopic interiors and serves authentic regional Indian cuisine in a unique atmosphere permeated with music of a bygone era. I have run a performing arts center for over 20 years, so we are impresarios, really—creating content, booking the best performers, researching the best menus. The credo of my company is to provide a memorable experience in each guest interaction. I want to create experiences that are mentally stimulating and thought provoking, whether through film or food.
"My advice to young entrepreneurs is always to meet as many creative and inspiring people as they can, from as many different races and cultures as possible, with as many different life experiences as possible."
How would you encourage internationally inspired creativity in young entrepreneurs?
It is one of the great joys in my life to be around creative people. I've been blessed to get to know so many young creatives, too—screenwriters, chefs, management trainees and so on. My advice to them is always to meet as many creative and inspiring people as they can, from as many different races and cultures as possible, with as many different life experiences as possible. I think that to bridge a gap that is increasingly narrowing in the world, it's important we share actual experiences with people. Some of my greatest moments were spent in the U.S. with friends in places diners, like Denny's, just chatting all night and trying to understand each other's experiences. Mere conversations spark ideas…
The Joon S. Moon Distinguished International Alumni Award recognizes alumni who came to MSU as international students for outstanding leadership and contributions in or to the international field or communities, organizations, companies, agencies, individuals, and/or governments internationally. Other criteria include demonstrated sustained commitment to international activities and public service.