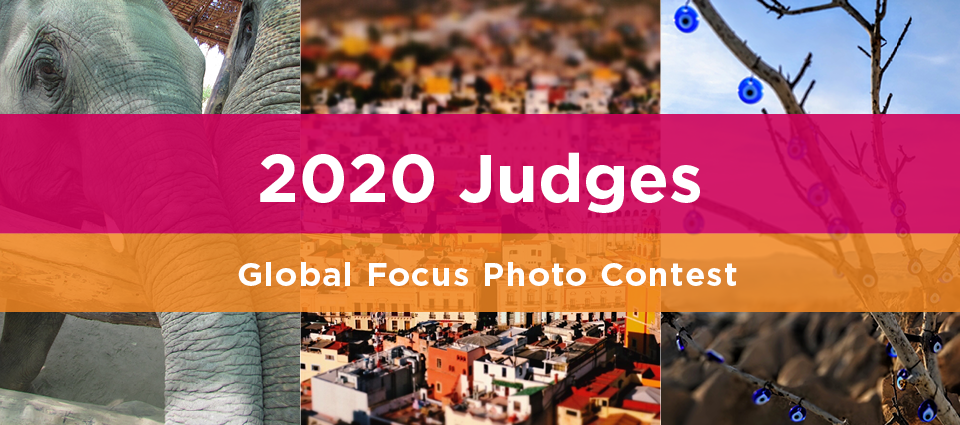 Commercial Photographer, Eat Pomegranate Photography
Read more about Khalid
Profession:
I'm a commercial photographer, specializing in people-centric storytelling. I'm also an epidemiologist working in the Clinical and Translational Sciences Institute at Michigan State University. I specialize in biomedical informatics working on clinical research protocols in low resource health care settings.
What role does photography play in your life?
I observe the world in systems and think of most things pretty analytically. Photography allows a nice balance between creative flow and technical thinking. I try to apply this kind of equilibrium to all aspects of my life; the ability to be product oriented while also considering the process.
Why is thinking global important to you?
One of the biggest things I have learned in life is how to be hyper empathetic and how to truly understand where another person is coming from. As a first generation immigrant, this practice becomes much easier because it allows me to think through a more diverse set of living conditions and scenarios. 
Both in my person and academic life, I have traveled a lot to further this goal. For my graduate thesis, I traveled to Pakistan for a semester and conducted the first published study exploring Autism Spectrum Disorders in Pakistan. As a photographer, I constantly travel behind the lens of a film Leica to better understand human-stories.
What's your favorite photo you've ever taken, and why? 
This photo of a wedding band is from a visit home to Rawalpindi, Pakistan. The uniforms show the strong colonial influence and the ongoing cultural influence of the Pakistan military services.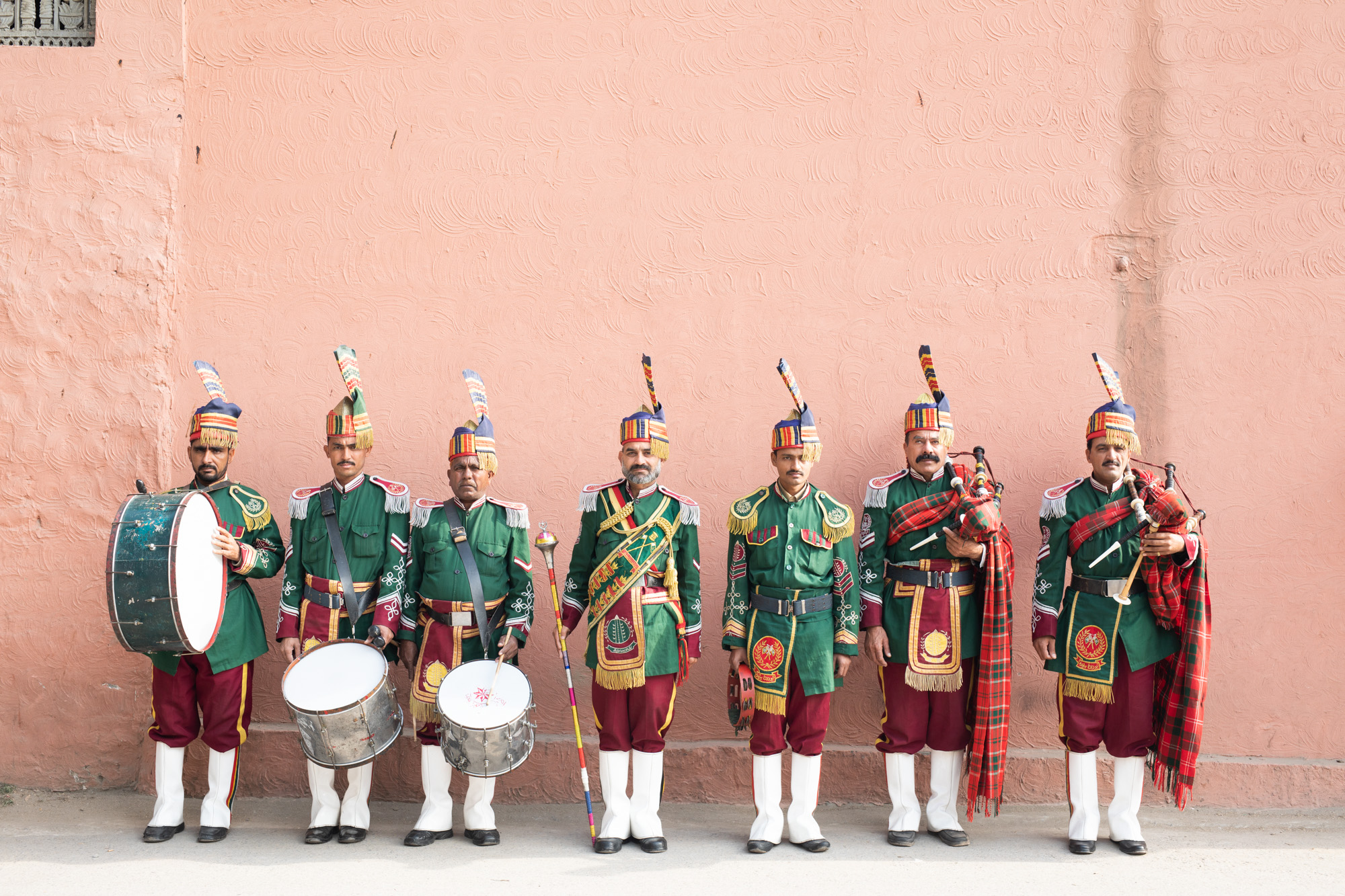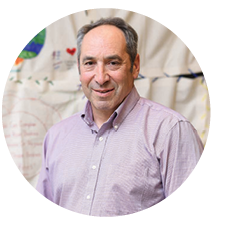 High school social studies teacher, Lansing, Mich.
Read more about Robert
Profession:
I am a social studies teacher and department chair at Waverly High School in Lansing, where I've taught since 1988. I focus on teaching students to find solutions to big issues through critical thinking, communication, conflict resolution, and collaboration. I'm also a session director for MSU's LATTICE (Linking All Types of Teachers to International, Cross-Cultural Education), a learning community and international network that cultivates and supports a global perspective in K-12 classrooms through personal and professional development opportunities. Recently, I was the 2020 International Awards recipient of the Glen L. Taggart Award for Community Contributions to International Understanding
What role does photography play in your life?
As a history teacher, I love engaging with art that tells a historical or cultural story. Art provides a different, challenging and refreshing perspective for me
Why is thinking global important to you?
Every global interaction is an investment in a safer and better future world for all.
What's your favorite photo you've ever taken, and why? 
Such majesty! A reminder that the sun sets each day for all and arises anew the next day.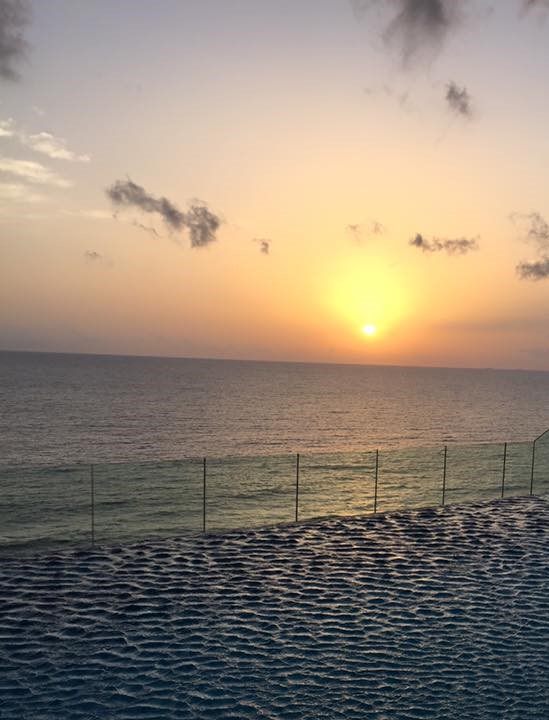 Junior, James Madison College
Read more about Martina
Area of study:
I am a student in the James Madison college, studying comparative cultures and politics and women and gender studies. While studying from my home town of Cochabamba, Bolivia, I started the organization La Comunidad Latinoamericana with my peers to keep Latin American students connected. 
What role does photography play in your life?
I have always been into art and took international baccalaureate art (higher level) in high school in the IB program since it is a subject I very much enjoy. My mom has also always been into art and has taught me and all my siblings to appreciate it and participate in it growing up.
Why is thinking global important to you?
Thinking global to me means thinking outside your comfort zone. This includes appreciating, experiencing, and learning customs and practices that are different to yours.
What's your favorite photo you've ever taken, and why? 
This is my favorite picture I've taken because not only do I think that view is beautiful, but also the day I took this picture is a very important one to me. It was one of the last weeks I had in high school with all my friends—we went to Peak Tunari, which is about 5,030 meters (1,6502 ft) above sea level. I live at the bottom of this mountain, near the waterfall, but I had never been at the top of the mountain where the waterfall starts.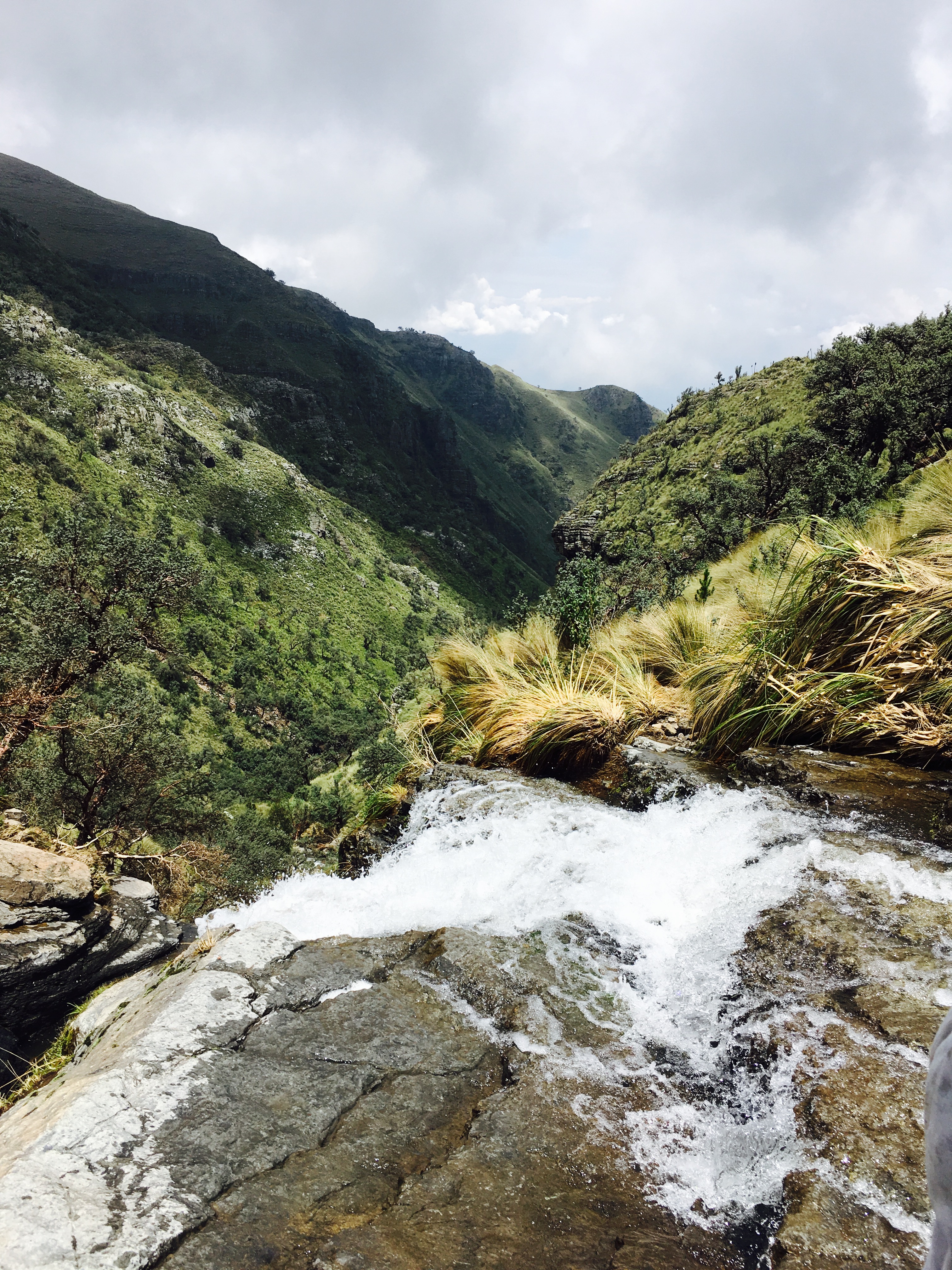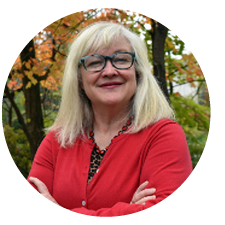 Lois Furry
Associate Director, MSU Advancement Marketing & Communications
Read more about Lois
MSU affiliation:
I am a Spartan many times over: first as an alumna in 1989 after receiving a master's degree in journalism, then as a member of the university's communication's staff starting that same year. Later, I married a fellow Spartan and now we are parents to two current MSU students. I am the Associate Director for MSU Advancement Marketing & Communications and Editor of the MSU Developments magazine.
What role does photography play in your life?
Art is everywhere, influencing us constantly. In my everyday life, photography is a source of beauty, truth, inspiration and profundity. Professionally, it is the most powerful tool I have in my arsenal to tell stories.
Why is thinking global important to you?
Learning about and being aware of other cultures is the best way to understand your own biases. Thinking globally helps me see how truly interconnected we all are. It leads me to better understand my place in a larger world and what I can do to have a positive impact.
What's your favorite photo you've ever taken, and why?
My favorite photos of my own are invariably of family. I think too often we over pose our subjects and this photo I took of our kids at Mount Rushmore shows exactly why that can backfire! Yet, I can't help but love the contrast of our son's adolescent irreverence against the backdrop of staid presidents, and how the direction of his sister's eyes betrays their partnership in pseudo-mocking me. While not a technical marvel or even the photo I intended, it says a lot about the joy found in family.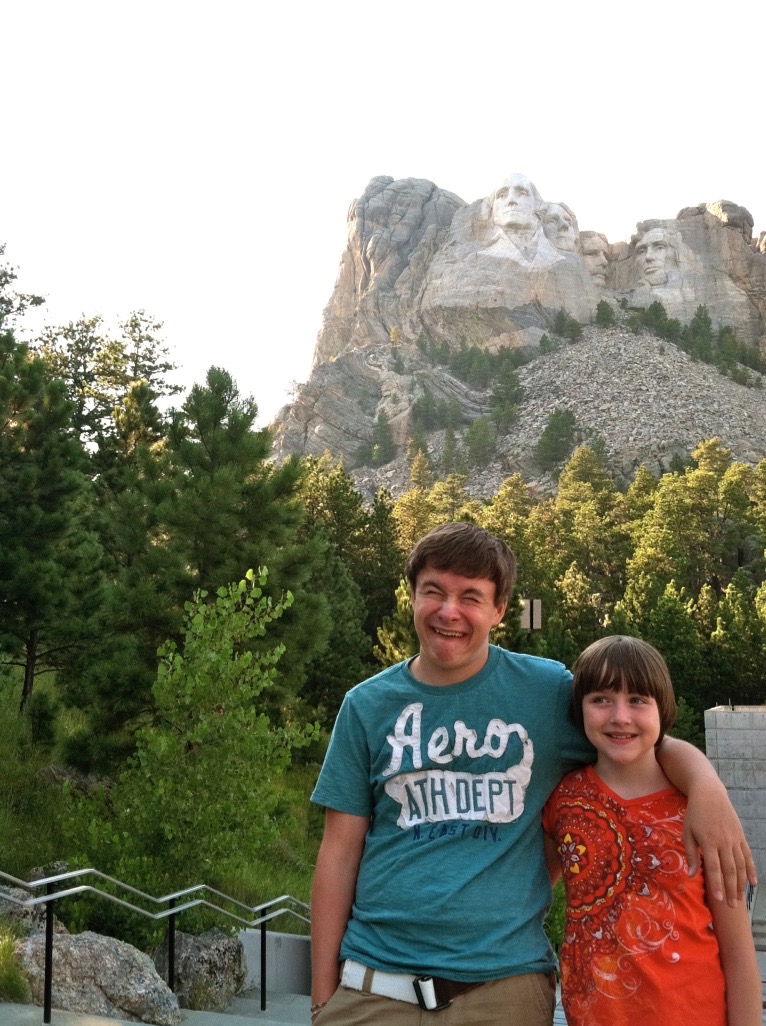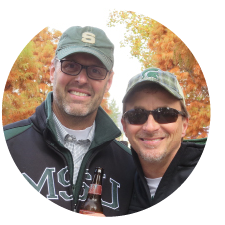 David B. Durham, DVM and Ed Farnham, DVM
Read more about David and Ed
Professions:
We each hold a bachelor of science degree as well as a doctor of veterinary medicine degree from MSU (Ed: 1977, David: 1987) Currently, Ed is retired and David works a limited schedule as a small animal doctor in the Traverse City area. David also provides care to the Cherryland Humane Society and has recently joined their board of directors.
MSU affiliation:
MSU has been very important to both of us. Not only did we gain the knowledge and skills for our professional careers, we continued our close relationships with the College of Veterinary Medicine by attending continuing education programing and frequently referred some of our more challenging cases to MSU's College of Veterinary Medicine. 
We recently learned we have been Spartan Football ticket holders for thirty eight (38) consecutive years. Go Green! Despite postponing our attendance of Spartan football during the COVID-19 pandemic, we plan to continue our streak to at least a total of 40+ years. Go White! 
We are eternally grateful to MSU for their excellent veterinary education and our subsequent careers. That is why we decided to include MSU in our estate planning and are proud to be an MSU Snyder Society Member. However, we each shared the same regret when it came to our tenure at MSU: neither one of us took advantage of MSU's Education Abroad programs. Like so many students, we were focused on finishing our studies and getting a job ASAP in order to pay our school loans. If we were able to have a "do-over," we would have tried to somehow include one or more opportunities to study abroad. Recognizing how challenging it can be to students to participate in a study abroad program, we were proud to start the David Durham/Edward Farnham Endowment Scholarship for Studies Abroad.
For more information about helping to fund our scholarship endowment or about supporting education abroad in general, contact the Senior Director of Development: Daniel Spadafore at dms(at)msu.edu or by calling (517)884-6789.
What role does photography play in your lives?:
We share several similar interests, one of which is the love of photography. Neither one of us has had formal training in the art of picture taking, but have come to appreciate it as a way of meeting people and sharing life's joys. We were quite surprised and honored to each have one of our photographs in the 2018 International Studies and Program's Global Focus Photo Contest selected as First Place and People's Choice in the Alumni category.  
Why is thinking global important to you both?: 
One of our friends recently posed a very interesting question to us: "What is the meaning of life?" David had the best answer: The meaning of life, as we see it is: relationships. How we get to know each other and the challenges we all share. Our successes and hurdles along the way is what makes life meaningful. Not only are the relationships we have with each other important, but so is the relationship we have with our environment and its biodiversity. Building relationships through traveling the world helps us to better appreciate the world around us which makes us better people. 
What's your favorite photo you've ever taken, and why? We call this image "Morning Reflections." It was taken in May of this year, shortly after dawn and looking west over West Grand Traverse Bay. The bay is about four miles wide here but the fog disguises the shoreline along Leelanau peninsula. The bay was so still that the reflection of the clouds on the water's surface and the fact that you can see the ripples of sand under the surface created this ethereal image. It really spoke to us. Does it speak to you?