MSU's International Strategy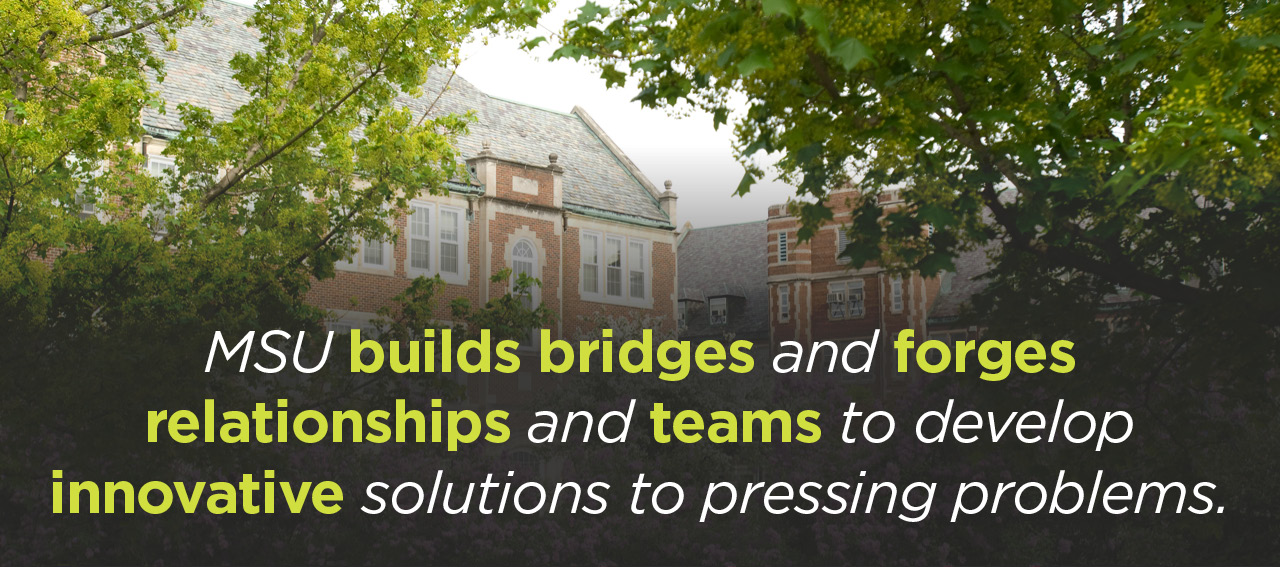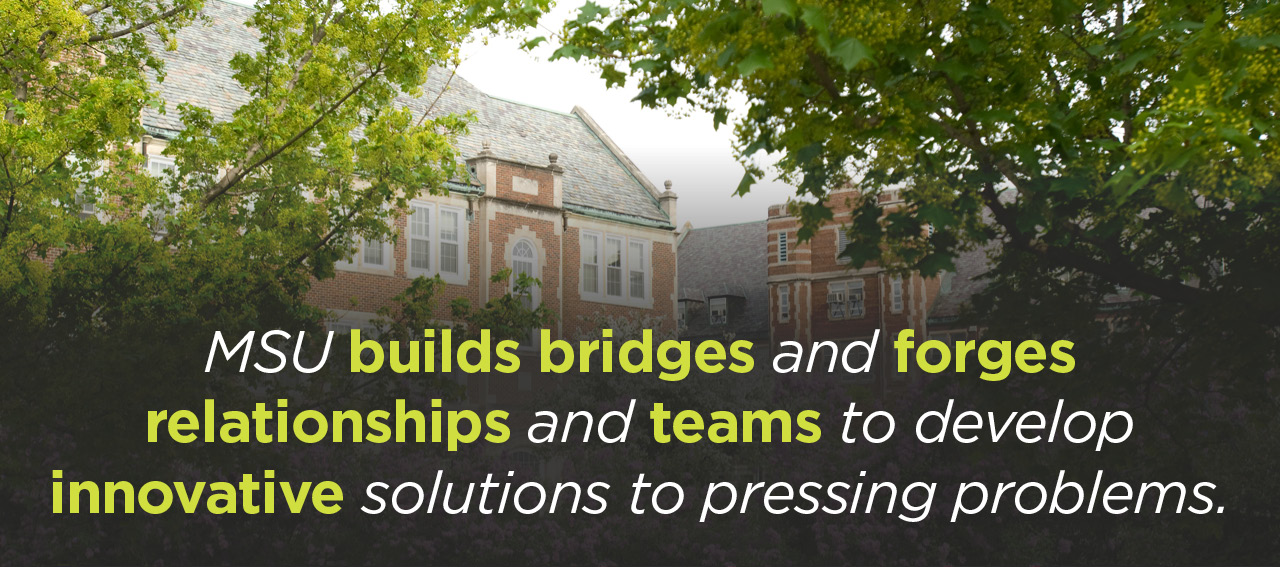 Michigan State University has been intentionally global for more than 60 years, and is known worldwide as a top research university. It is home to renowned scholars and scientists from around the globe and a vibrant and diverse community of undergraduate and graduate students who create new knowledge and explore innovative and practical solutions to the world's most pressing problems.
---
Leading MSU's Global Engagement
In collaboration with university leadership and colleges and units across campus, International Studies and Programs is leading a comprehensive and integrated internationalization effort in alignment with MSU's land-grant values of access and opportunity—seeking solutions to complex global problems. MSU's internationalization strategy focuses on research, educational and engagement programs at the nexus of the university's thematic strengths, regional expertise and global partnerships.
MSU's international strategy draws upon our thematic expertise, our knowledge and work within world regions and our deep and enduring relationships with partners in the context of three interconnected pillars:
Innovating Global Solutions by developing sustainable international partnerships that are multi-disciplinary and cross-regional—creating pathways from the knowledge generated and technology created to realize real-world impact and change lives.
Creating Global Citizens through innovative new education pathways, next-generation education programs and new curriculum models that align these programs with priority strategic partnerships. MSU is creating innovative ways to recruit and support international students, involve domestic students in global education opportunities, and engage students and learners who may never set foot on the MSU campus with the ultimate goal of creating empowered global citizens who are career-ready and remain connected to MSU.
Generating Global Investment by serving as a resource hub for those pursuing international funding and investment and helping faculty navigate an increasingly complex network of funding opportunities (e.g., individual donors, private foundations, governments, development banks) and building unique relationships with funders to co-create opportunities for research, education, and outreach.
---
ISP Strategic Framework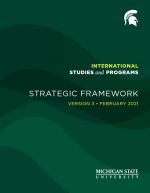 Version 5, January 2022
This strategic framework is being published in a time of considerable change at the university. It is intended to be a flexible, living document that will help guide and advance MSU's global efforts. This document will be revised as needed based on feedback from university colleagues and to align with the forthcoming institutional strategic plan.