The Peace Corps Recruitment Office at Michigan State University is dedicated to communicating the goals and objectives of the United States Peace Corps to the MSU community. We work to encourage interest in the Peace Corps and improve potential applicants' qualifications and competitiveness. We also make continual efforts toward Peace Corps' Third Goal, that of sharing the culture of our host countries with Americans, in coordination with the Returned Peace Corps Volunteer community in Greater Lansing.
About
About the Peace Corps
As the preeminent international service organization of the United States, the Peace Corps sends Americans abroad to tackle the most pressing needs of people around the world. Peace Corps Volunteers work at the grassroots level toward sustainable change that lives on long after their service—at the same time becoming global citizens and serving their country. When they return home, Volunteers bring their knowledge and experiences—and a global outlook—that enriches the lives of those around them.
The Peace Corps was established in 1961 by President John F. Kennedy. In the 60+ years since its founding, over 241,000 Americans have served in 143 countries. 
Over 7,300 volunteers were serving in 61 nations in the fall of 2019, before COVID-19. All volunteer operations were suspended in March 2020 in response to the pandemic, but the Peace Corps is returning to positions all over the world. As of fall 2022, new volunteers have begun their service in 28 countries, and the Peace Corps is currently accepting applications for more than 50 countries.
---
Peace Corps' Mission
To promote world peace and friendship by fulfilling three goals:
To help the people of interested countries in meeting their need for trained individuals
To help promote a better understanding of Americans on the part of the peoples served
To help promote a better understanding of other peoples on the part of Americans
---
Peace Corps Sectors
Peace Corps volunteers currently serve in the following sectors. These varied program areas allow applicants with diverse skill sets to find meaningful positions. 
Education
Health
Environment
Agriculture
Youth in Development
Community Economic Development
---
MSU Peace Corps
MSU was among Peace Corps' 2019 top volunteer-producing schools. After pandemic-related disruptions to service worldwide, the Peace Corps is once again sending cohorts to an ever-growing number of countries.
MSU is one of only two universities in Michigan with a Peace Corps recruiting office right on campus.
November 23, 2019 Interview with MSU's student radio station: Spartans Rebuilding MI & MSU Peace Corps, 89FM the Impact
Download a flyer about MSU's Peace Corps Recruitment Office to learn more or share with advisees, students, peers, and friends!
FAQ
Frequently Asked Questions
Events
Upcoming Events
Learn more about possible service in the Peace Corps at one of our upcoming information sessions or visit us at a virtual or in-person fair. All times are Eastern Time. 
Peace Corps Virtual Panel Series in March: Exploring the Sectors
Join the Michigan State University and University of Michigan Peace Corps Campus Recruiters and other Returned Peace Corps Volunteers for sector-specific virtual discussions! You'll learn about what Volunteers in each sector do and how their work in the Peace Corps has translated to working in related fields.  See dates and specific sectors below, an event flyer here, and join us on March 14, 22, or 29 to learn more!
Peace Corps Panel: Community Economic Development Sector

Tuesday, March 14, 5:30-6:30pm
Zoom link, PW: peace
Wednesday, March 22, 5:00-6:30pm
International Center, Room 303
Peace Corps Panel: 

Youth Development and Education Sectors

Thursday, March 23, 5:30-6:30pm
Zoom link, PW: peace
Peace Corps Panel: 

Agriculture and Environment Sectors




Wednesday, March 29, 5:30-6:30pm
Zoom link, PW: peace
Friday, March 31, 2:30-4:30pm
Geography Building
Monday, April 3, 5:30-7:30pm
International Center Third Floor
RSVP required; see link for details
Contact
Contact
If you're interested in learning more about the benefits of serving in the Peace Corps, discovering how the application process works, receiving feedback on your application, or joining the RPCV community, contact us! We look forward to hearing from you. 
Potential Applicants: Interest Survey
Please complete this quick interest survey to get in touch with a campus recruiter! 
RPCVs: Join Our Database
We are revamping our RPCV database to update contact information and improve local RPCV networking. Returned Volunteers, please complete this short questionnaire to be added to our database! Facebook users can also join the RPCVs Greater Lansing, MI group to meet local RPCVs.
MSU Peace Corps Main Contact
Use this email address for all program-related questions, and your inquiry will be routed to the most appropriate person.
msupeace(at)msu.edu
MSU Peace Corps Recruitment Office
msupeace(at)msu.edu • +1-517-432-7474
International Center, Room 201A
Office Hours:
Mondays 2:00-4:00pm
Wednesdays 2:00-4:00pm
Thursdays 12:00-2:00pm
Current Recruiters:
MSU Peace Corps Prep Program Manager
Joy Campbell (RPCV Morocco, 1998-2000)
joycamp(at)msu.edu • +1-517-884-2167
International Center, Room 216
Meetings: Schedule appointment via Calendly
Peace Corps (National)
The Peace Corps website contains comprehensive information about service, open positions, benefits, and how to apply. 
Current recruiter Samuel Bigley (Morocco 2017-19)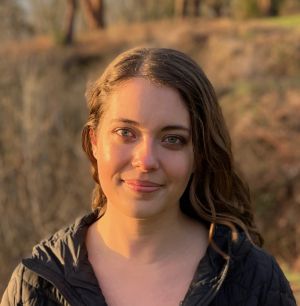 Current recruiter Caitlin Barker (Cameroon, 2014-2015)
Peace Corps Prep
Peace Corps Prep Program
In addition to having a recruiting office on campus, MSU also offers Peace Corps Prep, a certificate program for undergraduates that centers on one empowering question: How can you prepare yourself to be the best Peace Corps Volunteer you can be?
There is no one right answer to that question, but the Peace Corps has identified four core competencies that are critical to the intercultural fieldwork Peace Corps Volunteers do:
Sector-specific skills
Foreign language proficiency
Intercultural competence
Professional savvy and leadership
MSU's Peace Corps Prep program empowers you to build these four competencies, integrating coursework with hands-on experience and professional development. Upon completion of the program, you will receive a certificate from the Peace Corps—and a competitive edge when applying for potential Peace Corps service.