Since 1999, ISP has hosted Global Focus, an annual international photography competition for MSU students, faculty, staff, and alumni. Every fall, hundreds of entries are received and evaluated by a panel of jurors made up of MSU faculty, staff, students, alumni, and professional photographers. Winners are chosen from each category and displayed in the International Center.
---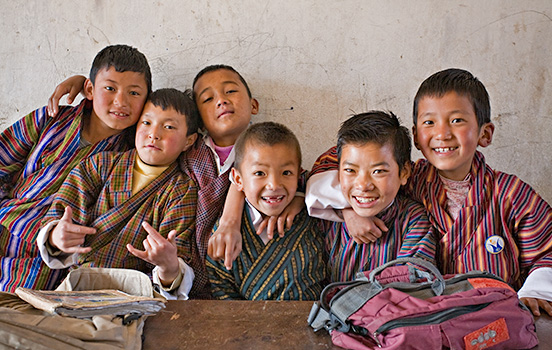 Competition Rules
To enter, you must have an official connection with MSU: student, faculty, staff, retiree, or alumni. Those involved in the competition (planning, judging, etc.) and photos from professional photographers are not eligible to win. Entries must be your original work and have been taken outside the United States.
Photos must be submitted through the Global Focus submission form. You may submit a maximum of three (3) entries in only one (1) of the following categories:
MSU Student
MSU Faculty/Staff (including retirees)
MSU Alumni 
First place, second place, third place, People's Choice, and a number of Honorable Mentions will be selected from each category. There is a one prize maximum per entrant. Entries must be high-resolution digital images, minimum of 300dpi, 5 megapixels or approximately 2800px by 2100px.

Copyright Policy
All rights, including copyright rights, of the photographs are retained by the artist. By submitting a photo to the Global Focus competition, the artist grants Michigan State University non-exclusive rights for royalty-free use, including the creation and use of derivative works, in displays and in print and electronic publications. The artist will be credited in displays and publications as appropriate.

Model Release Policy
Entrants should be sensitive to the privacy of human subjects. Winning photographs which include people will require signed "Model Release Forms" in cases where the privacy of the individuals pictured may appear to have been infringed upon. Such cases would include but not necessarily be limited to ones where the artist appears to have been intruding on another's seclusion, making private facts public, or making the viewer believe something that isn't true about the subject. In order to facilitate royalty-free use, artists must provide signed release forms upon request.

Judging Criteria
Entries will be judged on artistic expressiveness, creativity and on the quality of the image. Judges also reserve the right to consider geographic and thematic variety, as well as relevance to MSU's international mission, in selecting the winners. All decisions of the judges are final. The competition organizers reserve the right to disqualify entries which do not conform to the stated contest rules and criteria.