Date:

Monday, 24 Feb 2020

Time:

All day

Location:

Department:

Office for Education Abroad
Read Event Details

Since there is a national day dedicated to just about everything, let's celebrate education abroad! As part of a campaign across the country, MSU will help celebrate the first annual Study Abroad Day and highlight the positive impacts of education abroad. Did you participate as a student? Did you direct a program? We want to hear about from you and how your experience might encourage others go abroad! Follow along with #StudyAbroadDay2020 for more.
Date:

Monday, 24 Feb 2020

Time:

4:00 p.m. to 6:00 p.m.

Location:

303 International Center

Department:

Office for Education Abroad
Read Event Details

The Office for Education Abroad, with the support of the ISP Dean's office, invites you to join us for the official launch of the long-awaited edited volume on Community Engagement Abroad, co-edited by Pat Crawford (Director of the School of Design at South Dakota State University; formerly at the School of Planning, Design and Construction at MSU) and Brett Berquist (Director International, University of Auckland, New Zealand; former Executive Director of Study Abroad at MSU).
Several years ago, Brett Berquist convened a group of MSU faculty and staff who had been working on community engagement abroad programs to share their practice and to identify successful program design options. Pat Crawford was leading the Bailey Scholars program at the time and continued the work as the edited volume project emerged – a collection of chapters showcasing MSU's leadership in this space. On February 24th, Brett and several contributing authors (Steve Esquith, Scot Yoder, Rene Rosenbaum, Rae Schnuth, Cheryl Celestin, and Joy Milano) will present a new framework on program characteristics that may be useful for program design and evaluation. Chapter authors will relate their program choices, success and areas for improvement, and how this relates to the institutional context and the proposed framework.
Since then, the work around Global Community Engaged Learning (GCEL) has continued, culminating in an international symposium in Ghana in summer 2019 and ongoing work on an MSU rubric for high quality GCEL programs. Representatives from the GCEL working group will also be in attendance and will provide an overview of their work as well as give an outlook on what's next.
The volume will be published by the Michigan State University Press on March 1st. Advance copies will be available for purchase at this event.
Date:

Monday, 24 Feb 2020

Time:

4:00 p.m. to 5:00 p.m.

Location:

382 Communication Arts and Sciences

Department:

Office for Education Abroad
Read Event Details

Environmental issues are difficult to communicate effectively without a strong understanding of their political, cultural, social, and scientific contexts.
This 4-week academic program to Peru will take students across various geographic areas to learn about how the news media, governmental organizations, corporations, and scientists communicate environmental issues.
Contact: Dr. Bruno Takahashi | btakahas(at)msu.edu
Date:

Tuesday, 25 Feb 2020

Time:

12:00 p.m. to 2:00 p.m.

Location:

International Center Room 302

Department:

Office for International Students and Scholars
Read Event Details

Have a tax question?

Tax clinicians from the MSU College of Law Tax Clinic will be available to meet with you one-on-one to discuss tax-related issues.

Please bring all your tax-related documents and all your visa-related documents.

Tax walk-ins will take place each Tuesday between 12:00pm and 2:00pm.
More about the clinic: Michigan State University College of Law Alvin L. Storrs Low-Income Taxpayer Clinic caters to low-income taxpayers, including international students, who are in need of tax help. The Tax Clinic is comprised of both law students and supervising licensed attorneys. Information relating to the Clinic's clients is kept in strict confidence. You can find out more information about the clinic by visiting the website [http://www.law.msu.edu/clinics/tax.html] or by calling (517) 336-8088.
Date:

Tuesday, 25 Feb 2020

Time:

1:00 p.m. to 2:00 p.m.

Location:

Erickson Hall Room 252

Department:

Canadian Studies Center
Read Event Details

Dr. Mike DeGagne, President and Vice-Chancellor, Nipissing University
The goal of cultural reconciliation is among the highest priorities of the Canadian government. The effort to develop understanding between Indigenous and non-Indigenous Canadians is at the heart of reconciliation. An historical series of reports and Commissions have all arrived at the same general conclusion: reconciliation will mean a process of decolonization leading to greater self-determination. Universities are, then, challenged to advance the aspirations of Indigenous students by focusing on the "indigenization" of the academy and the "decolonization" of the institution. This decolonization will require a fundamental shift in the stories told within the university: the narratives embedded in the curriculum, student services, residence life, and considerations of faculty teaching, research, and community service.
Date:

Tuesday, 25 Feb 2020

Time:

3:00 p.m. to 5:00 p.m.

Location:

International Center, Room 303

Department:

Office of the Dean
Read Event Details

Sandra D. Rodríguez Cotto is a journalist with decades of experience in Puerto Rico, the United States, and several Latin American countries. She works as a news and policy analyst, radio commentator, television producer, columnist, and blogger.
She conducts her syndicated radio program on a series of regional stations that make up the Puerto Rico Information Network, is an analyst at radio station WPAB Ponce, and publishes a weekly column in the cyber newspaper NotiCel. She is also a contributor to several media outlets in the U.S. (El Diario La Prensa, All Digitocracy, Huffington Post, USA Today, Politico Magazine) and the Public Relations Portal of Latin America, based in Argentina.
She has authored several books on communication and journalism, most recently Bitácora de una Transmisión Radial (Log of a Radio Transmission; Trabalis Editores, 2018), chronicled during the passage of Hurricane Maria.
She received the Bolívar Pagán National Literature and Journalism Award, granted by the Institute of Puerto Rican Literature, for her opinion columns published in NotiCel and in her book En Blanco y Negro con Sandra (In Black and White with Sandra, 2016).
Cotto is pursuing graduate studies at both the University of Puerto Rico and the University of Barcelona. She holds a bachelor's degree from Rutgers University.
She is a founding member of the Autonomous Movement of the Deaf and collaborates with the March of the Deaf, San Gabriel College, and others. She was a member of the Board of Directors of the Puerto Rico Community Foundation and of the Association of Parents of Children with Disabilities. She is the proud mother of a special 16-year-old girl.
Register for the event on the Global Engagement Speaker Series website.
Date:

Tuesday, 25 Feb 2020

Time:

3:00 p.m. to 5:00 p.m.

Location:

International Center, Room 303

Department:

Latin American Studies Center
Read Event Details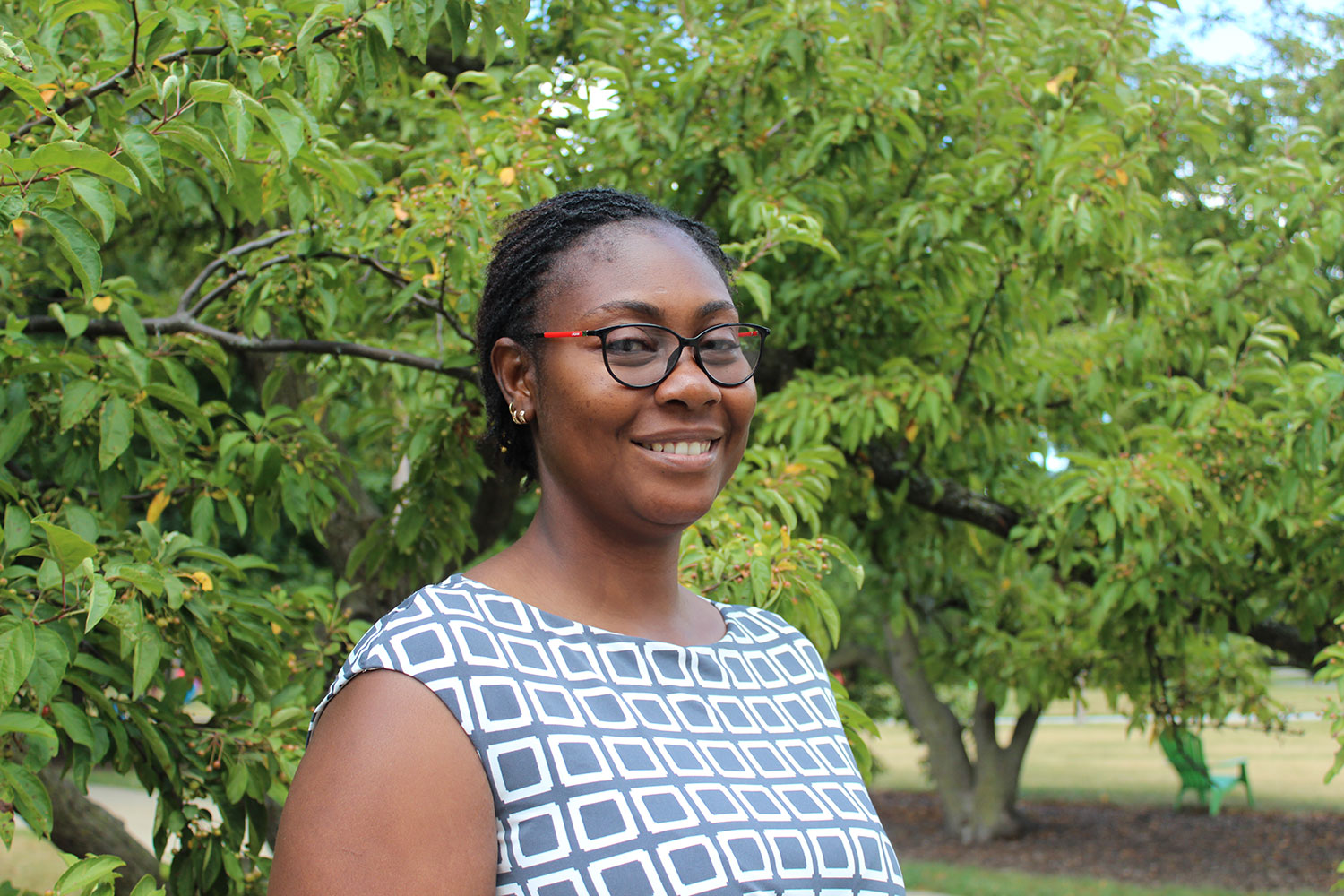 Sandra Rodríguez Cotto is a journalist, news and policy analyst, radio commentator, television producer, columnist, and blogger in Puerto Rico.
Date:

Tuesday, 25 Feb 2020

Time:

3:00 p.m. to 4:00 p.m.

Location:

457 Berkey Hall

Department:

Office for Education Abroad
Read Event Details

Participants on the program may combine Integrative Studies in Social Science (ISS) with courses in Geography. A major focus of the coursework is on how contemporary globalization and international relations respond to new challenges from postmodern social and political dynamics and technological changes.
Individualized projects may include fieldwork, term papers, and class presentations. Guest speakers from Italian
universities, institutes and appropriate state agencies will be invited to lecture on the historical and contemporary aspects of Italy, the European Union and the geopolitical context within which western powers operate.
Contact: Igor Vojnovic | vojnovic(at)msu.edu
Date:

Tuesday, 25 Feb 2020

Time:

5:30 p.m. to 7:30 p.m.

Location:

303 International Center

Department:

Center for European, Russian, and Eurasian Studies
Read Event Details

Turkish Tea & Chat
Tuesday, February 25, 2020
5:30 pm
303 International Center

Join with faculty and students for Turkish Tea and Chat in an informal setting

Sponsored by the Center for European, Russian, and Eurasian Studies, Office for International Students and Scholars, Asian Studies Center and MSU Turkish Student Association
Date:

Wednesday, 26 Feb 2020

Time:

10:00 a.m. to 12:00 p.m.

Location:

404 Wilson Road, Room 145, Comm Arts

Department:

Center for European, Russian, and Eurasian Studies
Read Event Details

Colonized by Data: The Costs of Connection
Nick Couldry, London School Of Economics and Political Science
and
Ulises Mejias, State University Of New York at Oswego
This talk will introduce the speakers' new book, The Costs of Connection: How Data Colonizes Human Life and Appropriates it for Capitalism (Stanford University Press, August 2019). Couldry and Mejias argue that the role of data in society needs to be grasped as not only a development of capitalism, but as the start of a new phase in human history that rivals in importance the emergence of historic colonialism. This new "data colonialism" is based not on the extraction of natural resources or labor, but on the appropriation of human life through data, paving the way for a further stage of capitalism. Today's transformations of social life through data must therefore be grasped within the long historical arc of dispossession as both a new colonialism and an extension of capitalism. Resistance requires challenging in their new material guises forms of coloniality that decolonial thinking has foregrounded for centuries. The struggle will be both broader and longer than many analyses of algorithmic power suppose, but for that reason critical responses are all the more urgent. New forms of solidarity are needed that help build connection on different terms from those currently on offer.
Nick Couldry is a sociologist of media and culture. He is Professor of Media Communications and Social Theory at the London School of Economics and Political Science, and from 2017 has been a Faculty Associate at Harvard's Berkman Klein Center for Internet and Society. In fall 2018 he was also a Visiting Professor at MIT. He jointly led, with Clemencia Rodriguez, the chapter on media and communications in the 22 chapter 2018 report of the International Panel on social Progress: www.ipsp.org. He is the author or editor of fourteen books including The Mediated Construction of Reality (with Andreas Hepp, Polity, 2016), Media, Society, World: Social Theory and Digital Media Practice (Polity 2012) and Why Voice Matters (Sage 2010). His latest books are The Costs of Connection and Media: Why It Matters (Polity: October 2019).
Ulises Ali Mejias is associate professor of Communication Studies and director of the Institute for Global Engagement at the State University of New York, College at Oswego. He is a media scholar whose work encompasses critical internet studies, network theory and science, philosophy and sociology of technology, and political economy of digital media. He is the author of Off the Network: Disrupting the Digital World (University of Minnesota Press, 2013) and various articles including 'Disinformation and the Media: The case of Russia and Ukraine' in Media, Culture and Society (2017, with N. Vokuev), and 'Liberation Technology and the Arab Spring: From Utopia to Atopia and Beyond' in Fibreculture (2012).