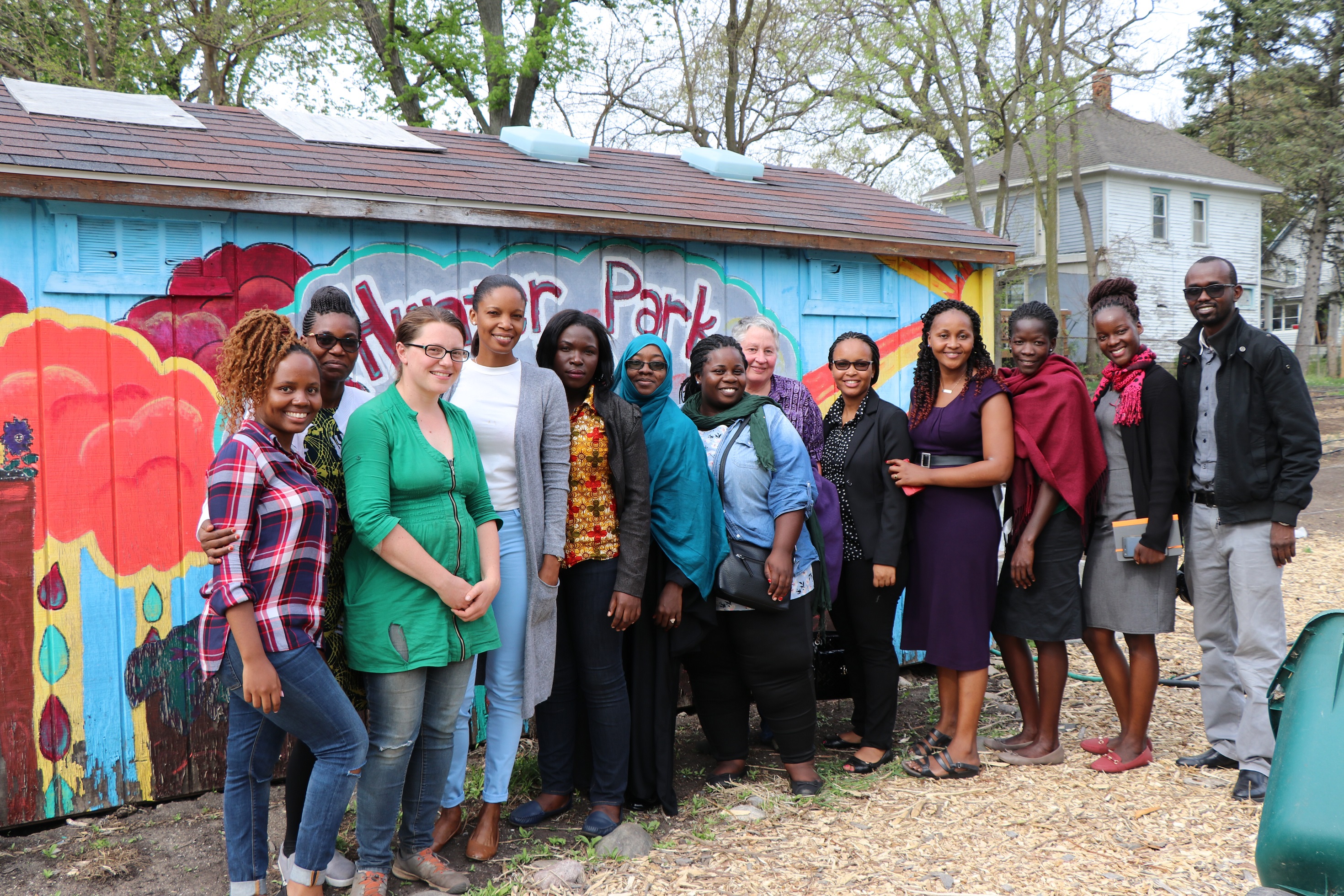 By Katie Deska
Working at their internship sites four mornings a week, the fellows began to gain experience and quickly picked up new ideas to implement upon their return to East Africa. While working side-by-side, fellows and internship hosts exchanged best practices, shared anecdotes that revealed similarities and differences among approaches to agribusiness, and laughed together as they got to know one another.
Juliana Matamba, of Tanzania, is a producer of frozen potato chips (fries) and works in the aquaculture industry.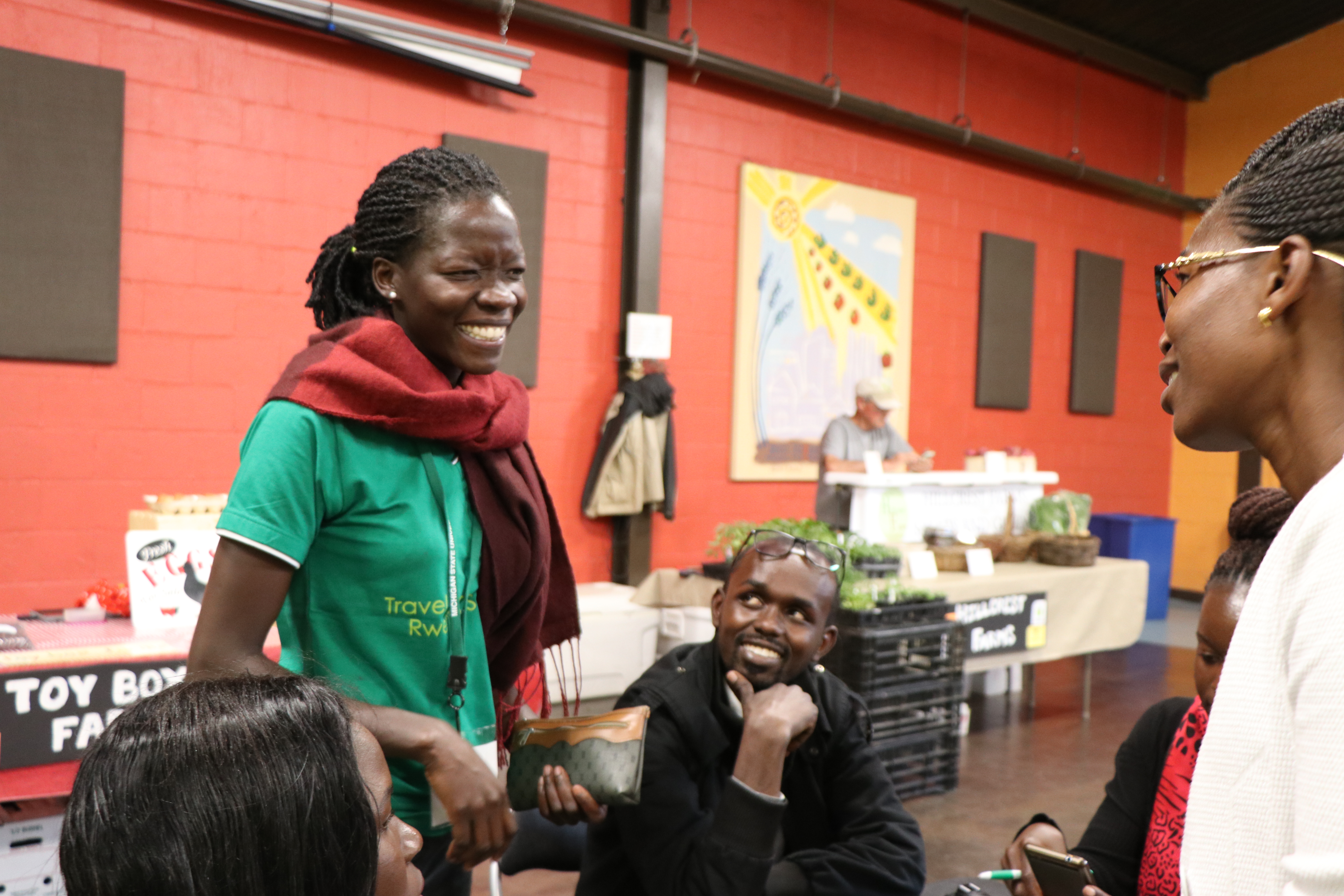 "At the
MSU Product Center
I've learned how to process the products from the farm to the market, which is something I didn't know. We have something like MSU Product Center back home, but not in this nature," said Matamba. "A lot of things which I've seen at MSU involve a lot of creativity as well as innovation. Imagine, they advise farmers on how to prepare a mango into a chutney. They advise them on labelling, the packaging, how to make the chutney taste good, the preservatives, and even help them with the market—where they can put their product. The Product Center is amazing and is something I'll share with the Ministry of Agriculture back home so that we can bring proper outcome to the farmers."
Building on the topic of innovation and entrepreneurship that was discussed in the first week, Week 2 focused on unpacking the ways in which gender impacts activities in agri-food systems.
"I have realized during my time here that information is power. As a person responsible for transferring knowledge and information to farmers, I need to have the very best information to transfer," said Oliver Nabiryo, an extension officer with
Sasakawa Global 2000
and passionate about starting a young farmer mentorship program in Uganda. "I hope to use the knowledge that I have gotten here to transfer it to other people, to other young farmers, and to the women, such that they are able to make informed decisions on what they produce."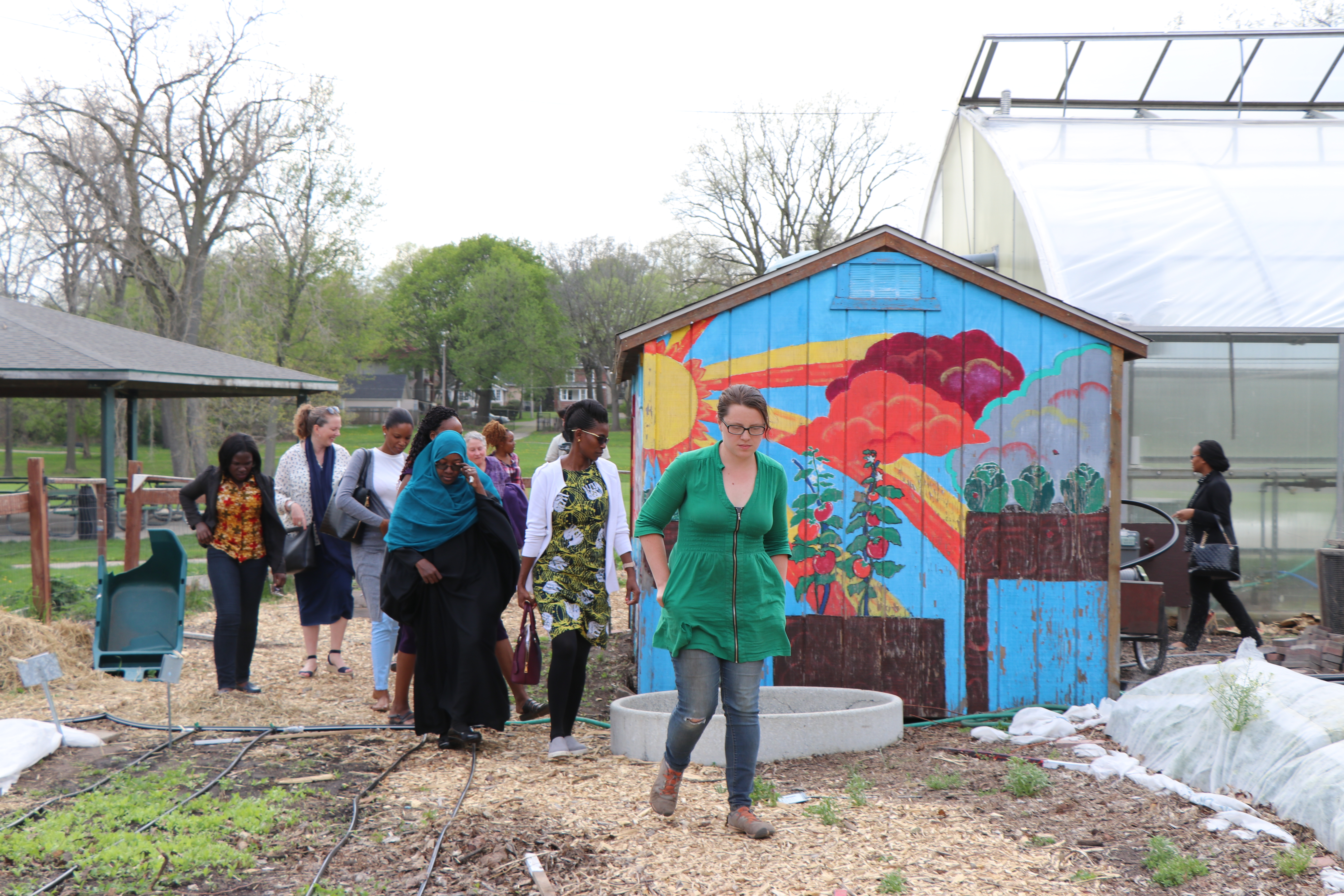 Later in the week, fellows visited Lansing's
Allen Neighorbood Center
, where they checked out the weekly farmers market and the Hunter Park GardenHouse. ANC Executive Director, Joan Nelson discussed the center's community programs and how they benefit local consumers and producers.
"It was a learning experience to hear from the community members who provide natural food for the community," said fellow Sinthia Habib, a food training officer in Zanzibar, a semi-autonomous region of Tanzania. "We were impressed by a small group of African American women who were young—in their twenties. They were doing a training program that ended, but they stayed to give support to others who were coming into the program, and gain experience for their own gardening projects."