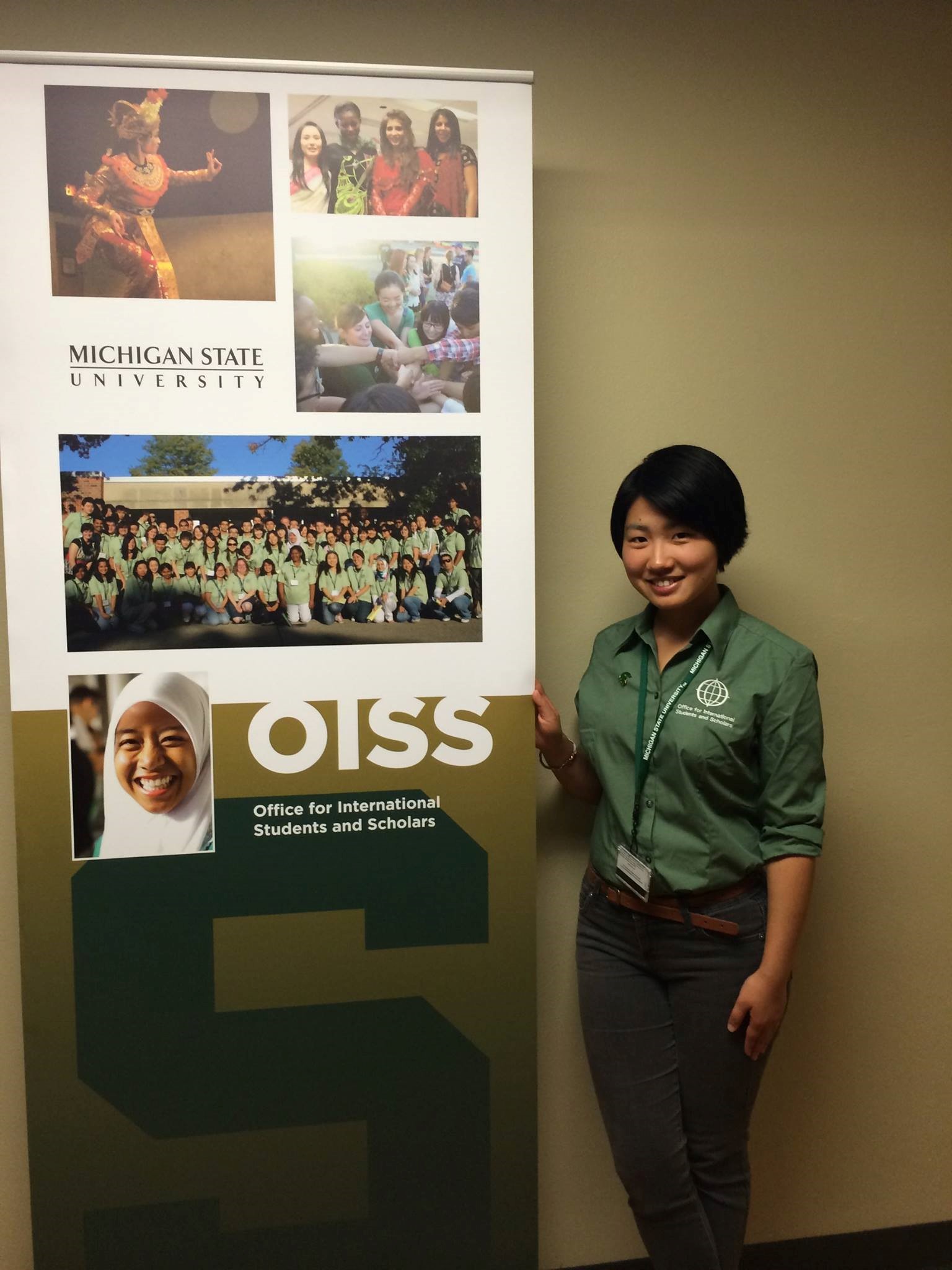 "My job here at Michigan State University helped discover my true passion and is much better aligned with my personal values than previous jobs," said Skyin (Xiaoyu) Yin, associate director in the Office of International Advancement. "I really care about how people from different backgrounds can connect, especially through international education, and now I have the privilege of facilitating those connections every day."

Yin never expected to work for a university, yet now she's in her second position on campus. She came to MSU in 2011 from China to earn her Master's in advertising. A year after graduation, she joined the team at the Office of International Students and Scholars (OISS).

"I started at OISS with my own experience as an international student at Michigan State. I know in general what the needs are for this population and the challenges. I started from there and developed my communications plan and advising philosophies based on that."

In early 2017, as concerns about immigration policies among international students began to rise, a campaign debuted on college campuses to affirm that international students are an integral part of American universities. With support from her then-colleagues at OISS, Yin led the production of MSU's video, You are Welcome Here, which has to-date tallied more than 35,000 views.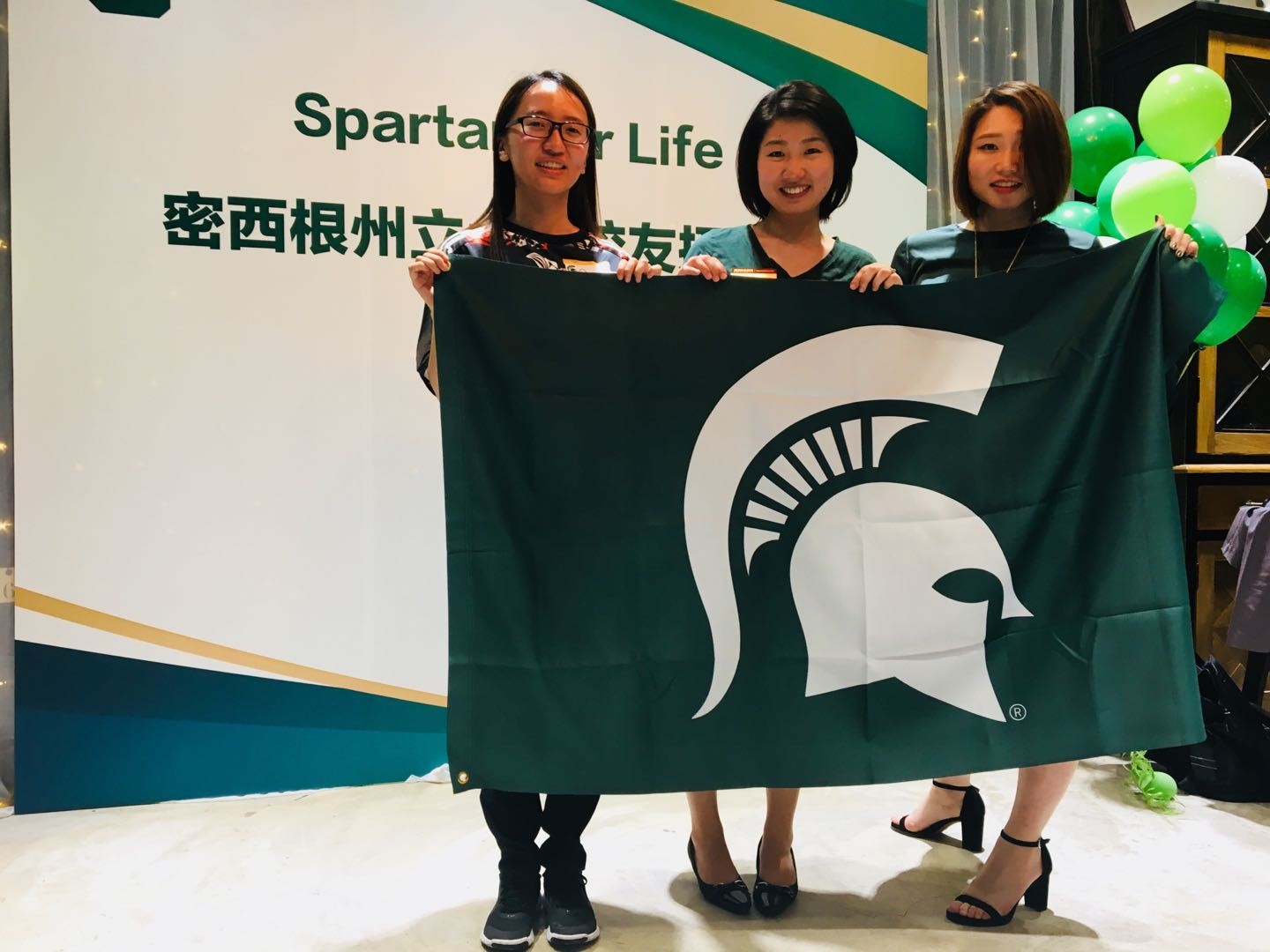 After four years with OISS, Yin joined the team in University Advancement. Her current position has her working more closely with international alumni and donors than with students, but she emphasizes that creating a global campus is not just about one group or another—but the entire network working together.

"The stories we share about international alumni will have an impact on international students because that's their future—becoming Spartan alumni. If they can see a bright future that has different ways to thrive, that will help them relax a little bit and be more positive."

Today, Yin continues to urge domestic students, staff, and faculty to get involved at international events—not only because it builds a more welcoming campus, but because there's something to be gained on personal and professional levels.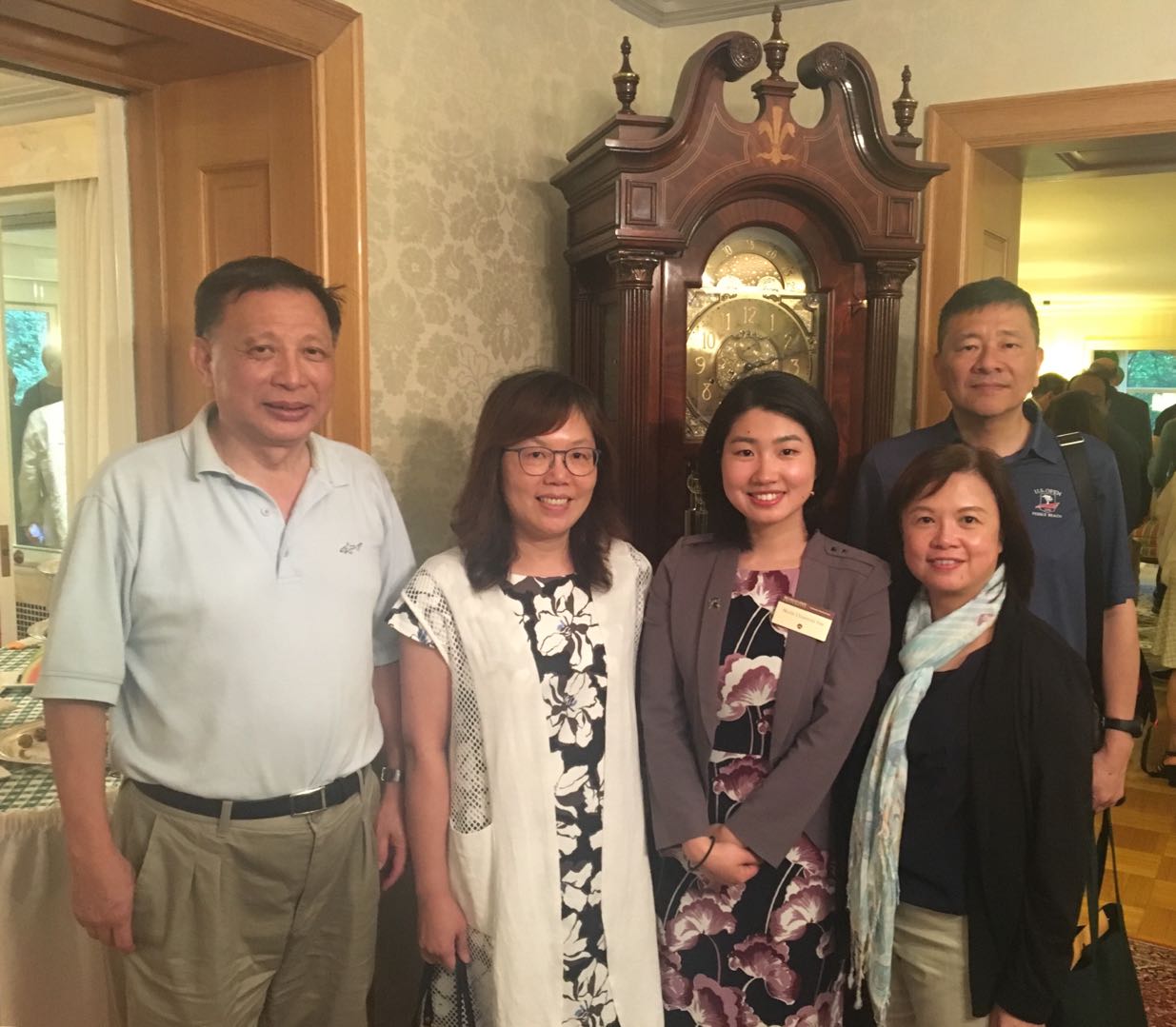 "It's important to share the result or benefits of international partnerships and friendships. I think it needs to be intentional, when faculty are developing their curriculum and when they're sharing life knowledge with students, to talk about how international connections are helpful," Yin said. "There are so many opportunities and events that are available—international Weekly Coffee Hour and the Global Festival are the most featured ones. It will mean a lot to international students to see that the campus community cares about interacting with them outside the classroom. For staff and faculty, it will expand their connections worldwide and potentially bring opportunities for research or other engagements."

Photos, credit Skyin (Xiaoyu) Yin.