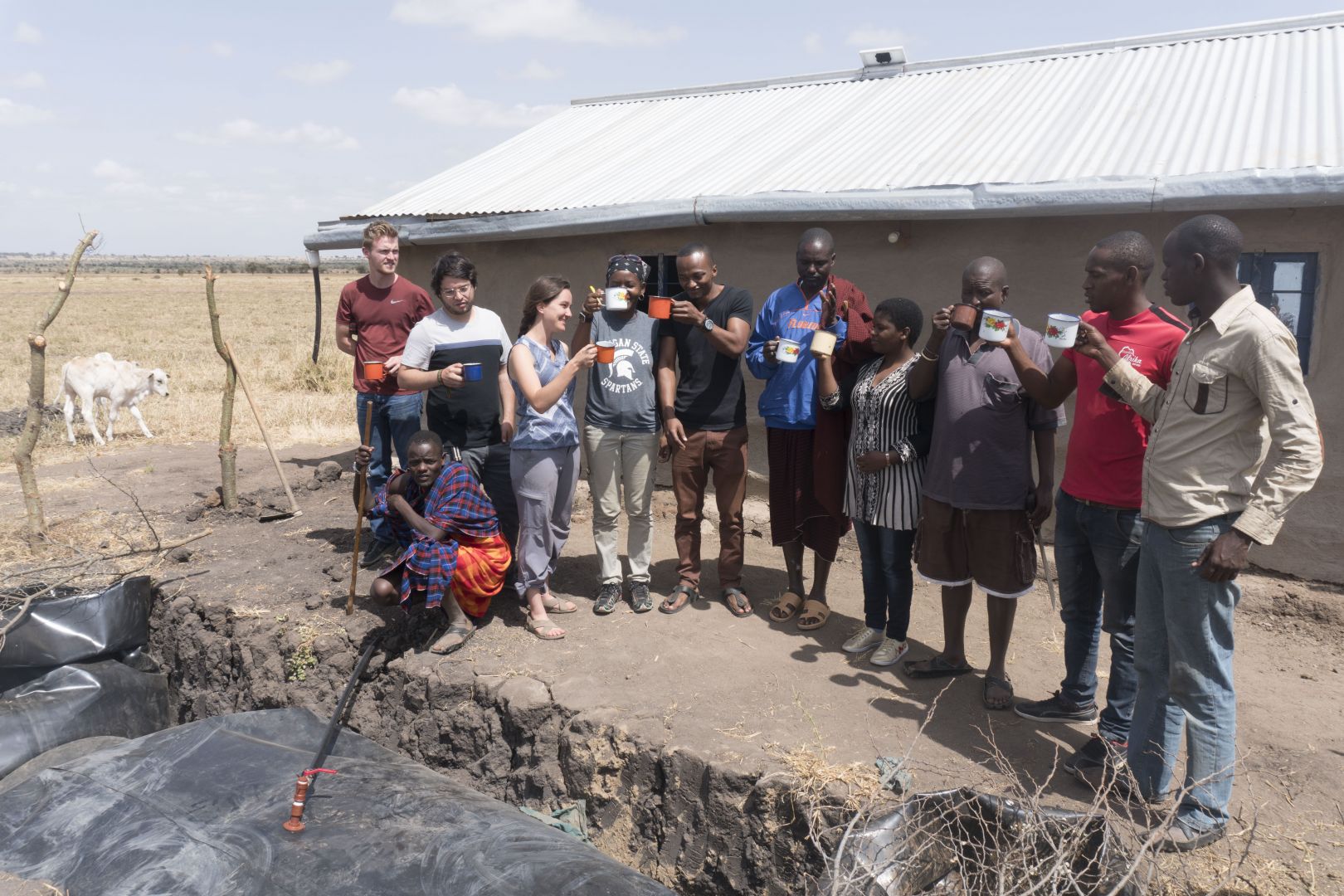 For dry villages in Tanzania, access to clean water is fraught with challenges. Tula Ngasala, a Tanzanian doctoral student studying civil and environmental engineering at Michigan State University, is working to change that.
Northwest of Dar es Salaam, the port city where Ngasala grew up, is a village called Naitolia. It's home to a Maasai population that raises livestock, and is the location of the education abroad program offered through the Tanzania Partnership Program (TPP), called Sustainable Community Development in Tanzania.
Over the summer Ngasala served as a leader for the trip, which takes six to seven MSU undergraduate students and two to three graduate leaders to Tanzania each summer. They connect with similar numbers of students from Tanzanian universities, including University of Dar es Salaam, Dar es Salaam College of Education, and Sokoine University of Agriculture. The group spends a month working with villagers on community-based projects, which advance one or more of TPP's six priority areas—community empowerment, water access and safety, education, human health, animal health, and agriculture and economic development.
"When the students sign up, they know they will be doing community development, but they don't have to be experts. These are problems that people go through every day," said Ngasala. "With the study abroad, the goal is to make sure the community will benefit from the projects that students will be working on and that the students will learn through their experience."
The 2018 program featured four projects: building an anaerobic digester, involving youth in sports as a means to empowerment, developing education materials to assist primary teachers, and conducting a community survey regarding water access.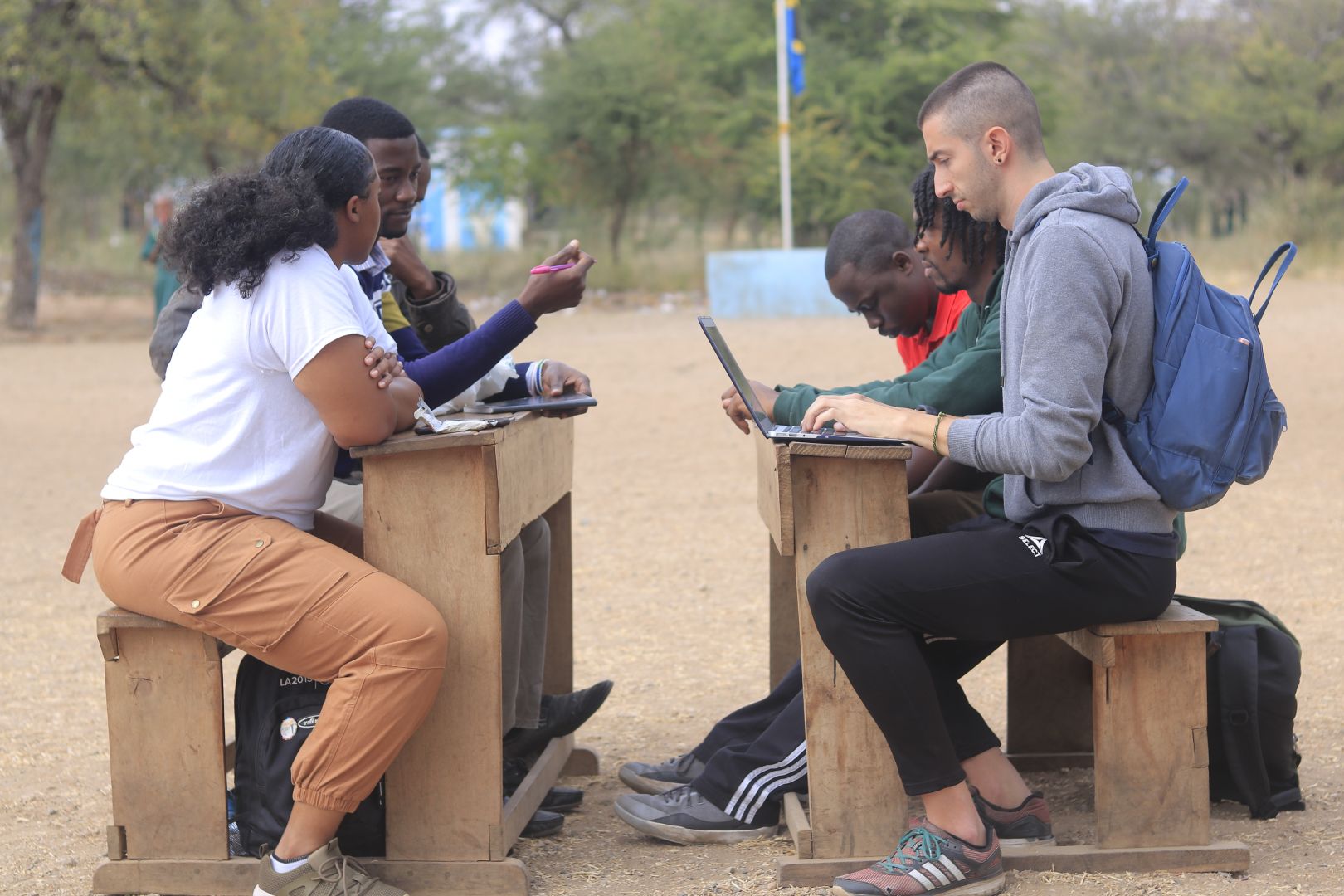 Seeking clarity on water challenges
The water access survey is a continuation of a previous study, during Ngasala's first year working with a team of undergraduates on the trip.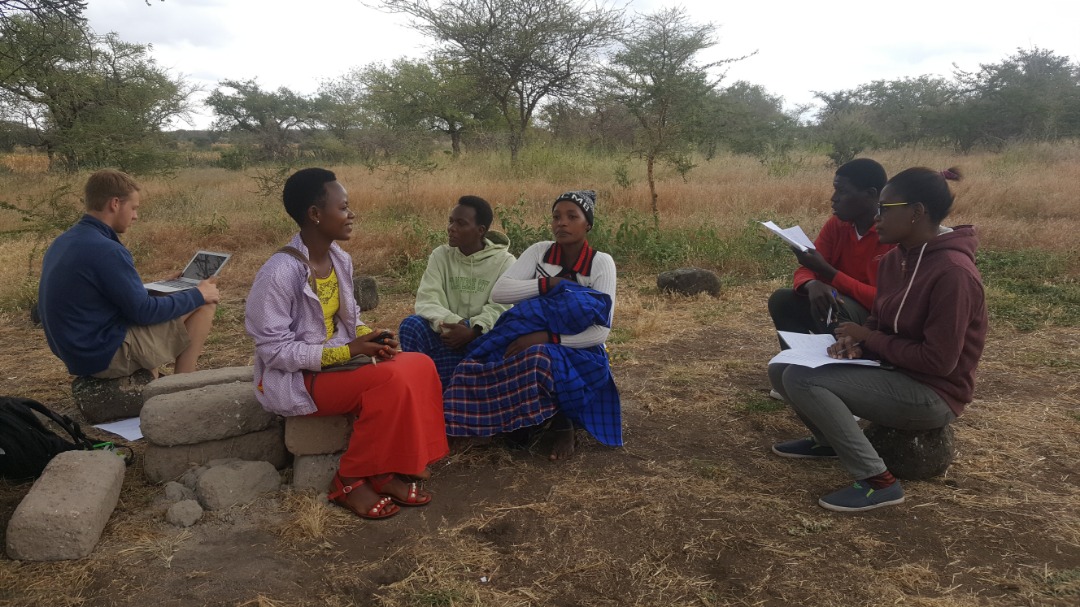 "In 2015 I designed a water study. From the background I knew that the village was suffering with water scarcity issues and water quality issues so my team and I, we did surveys, collected samples from every water source in the village. We tested for bacteria and other things that shouldn't be in water. We talked to people, women mainly, about the issues to get a good understanding of how bad the situation is," said Ngasala.
"There's an engineering/technical issue, but the whole problem comes down to scarcity. The borehole doesn't provide enough water to cover the whole village. One side of the village doesn't have access, and the side with access doesn't get water as they need it. There's money, politics, access—a lot going on."
The study continued the following summer, when students introduced three easy-to-use water treatment methods, and then conducted additional community research this year. Also this year, renovations began on the rehabilitation of the community water storage pond—the largest source of water nearby. Ngasala proposed this project, which was picked up by the Yale University chapter of the national group Engineers Without Borders.
Biogas provides a new solution
To address Naitolia's water issue from yet another angle through the TPP study abroad, a group introduced the village to the household biogas stove.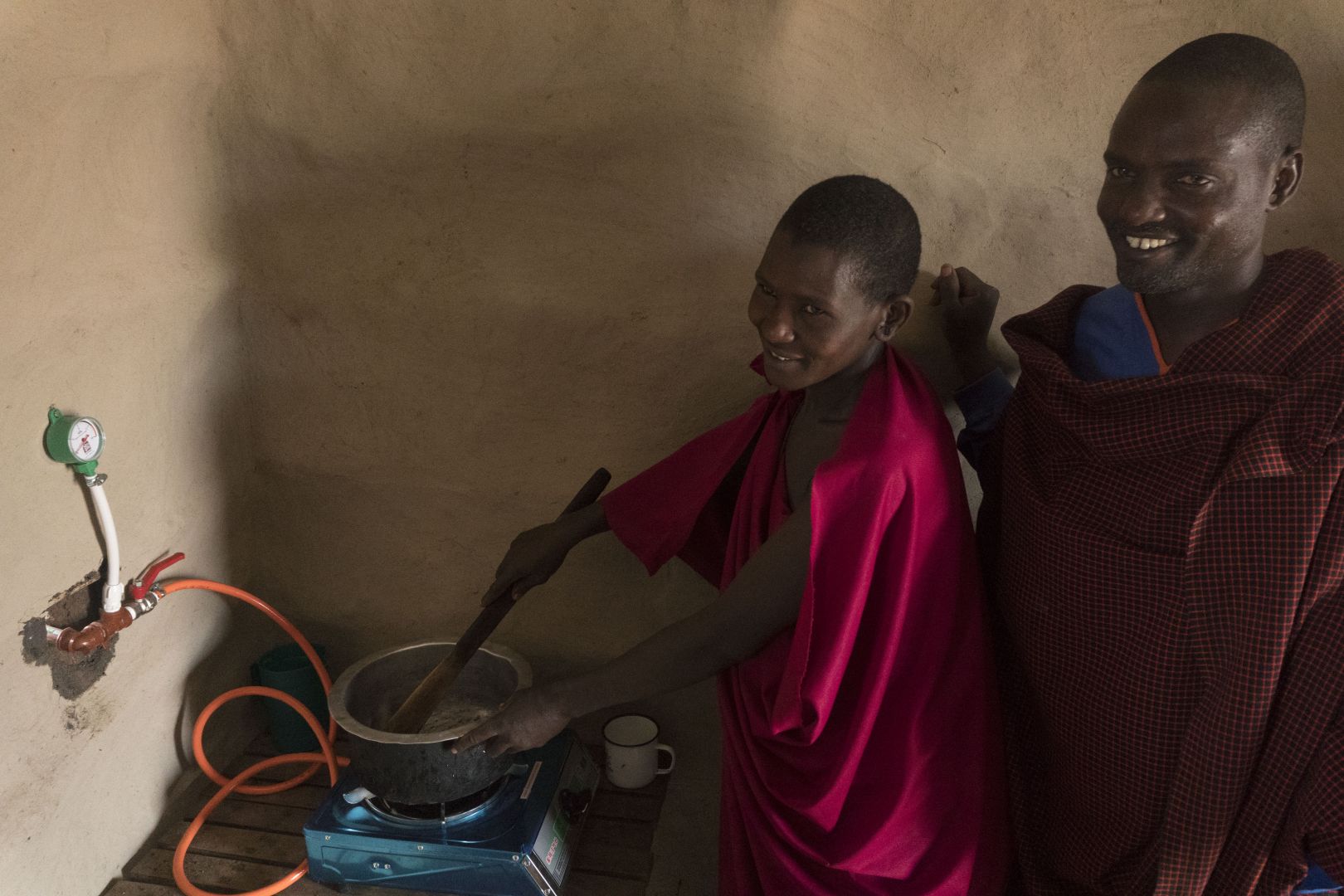 Led by engineering master's student Adam Lyman, the group acted upon research from previous years' students, which showed that the community's primary, and seemingly only, means of purifying water was through boiling. But, due to the difficulty of sourcing firewood, water often went unpurified.
"When they get a little firewood, they choose to cook with it instead of just boiling water," said Ngasala. "So one of the projects was to introduce a simple, household biogas stove that can be run off the manure from their own cows."
Working as a community, the villagers selected two homes to serve as demonstration sites for the construction of biogas systems. The digester was built using locally sourced materials including two vehicle tires, then manure from the family's livestock was added. After fermenting for about a week, the methane gas—which is released through the decomposition process—was harvested and used to power the stove.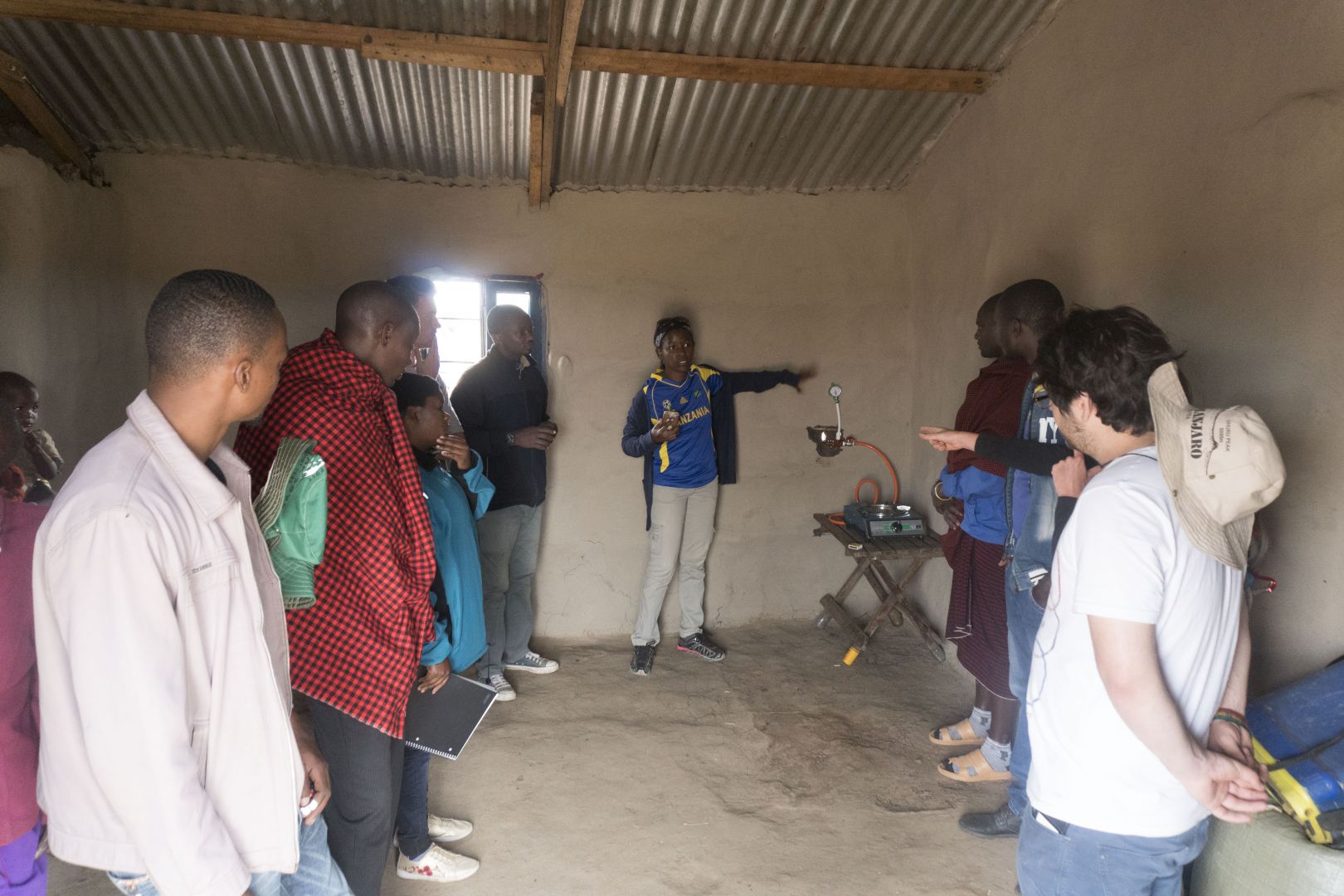 "When it was construction time, the team did it, and the owners, and the villagers, everyone did it," said Ngasala. "They saw it from beginning to end, until they cooked the first cup of tea."
This is just one of the projects hosted by the TPP that's a win-win for the students and the community. While students got first-hand experience building a biogas system, villagers developed a new way to generate power to boil water, and they're transforming waste into a resource.
An eye on sustainability
Since the launch of Sustainable Community Development in Tanzania six years ago, there have been over 50 projects that have brought together from MSU and Tanzanian students with the families of Naitolia.
"What's unique about the education abroad program is the Tanzanian student and faculty participation. What that allows for is a breadth of experiential learning and cross-cultural interactions embedded in field-based projects. The undergrad and grad students come from a number of different backgrounds," said John Bonnell, TPP program director. "In the case of the biogas project, they were working with local partners, which is part of our plan for sustainability. We work with local universities and implementing organizations so that there's lasting impact."
To see more photos from the trip, or learn about how you can get involved with the TPP, visit the website, pscd.isp.msu.edu/about.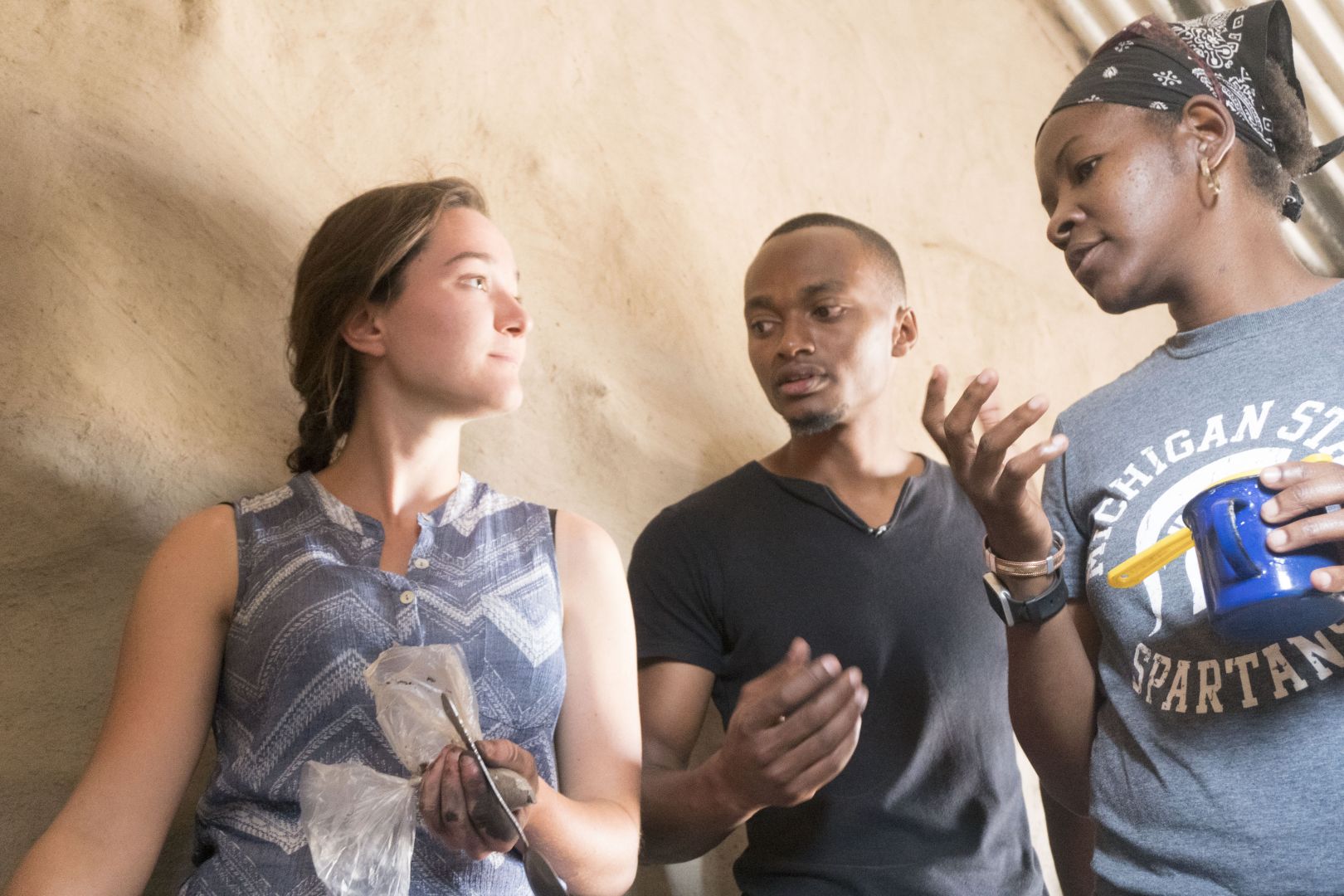 Photo credit: Tanzania Partnership Program.