Famed South Africa judge teaches class at Michigan State University
Albie Sachs connects with MSU students
"It's been a pleasure to be here; to be at MSU," said Albie Sachs, a retired Constitutional Court justice from South Africa. Sachs, who was awarded an honorary Doctorate of Law from the MSU in spring 2018, was invited to return to campus to teach a course on constitutional law for the 2019 spring semester.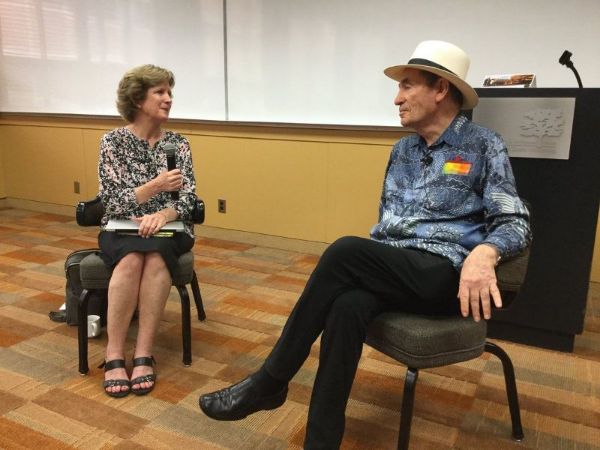 The MSU African Studies Center collaborated with the College of Law to nominate Sachs for the honorary doctorate and bring him back as a visiting scholar to share his knowledge with Spartan students. "His insights on the significance of the rule of law in democracy—everywhere in the world—are grounded in a lifetime of activism and service," said Jamie Monson, director of the African Studies Center.
Appointed to the bench by President Nelson Mandela in 1994, Sachs is arguably the most admired judge in South Africa and beyond. He is known globally for his valiant effort in the battle to end apartheid in his country. Even as he suffered exile, solitary confinement, and a car bombing which cost him an arm and sight in one eye, he didn't give up the fight for freedom and democracy. Sachs was at the forefront as South Africa made the transition from the racist and painful apartheid era to a constitutional democracy. He was among the 11 judges appointed by Mandela to the Constitutional Court and wrote opinions on landmark rulings including legalizing same-sex marriage in South Africa.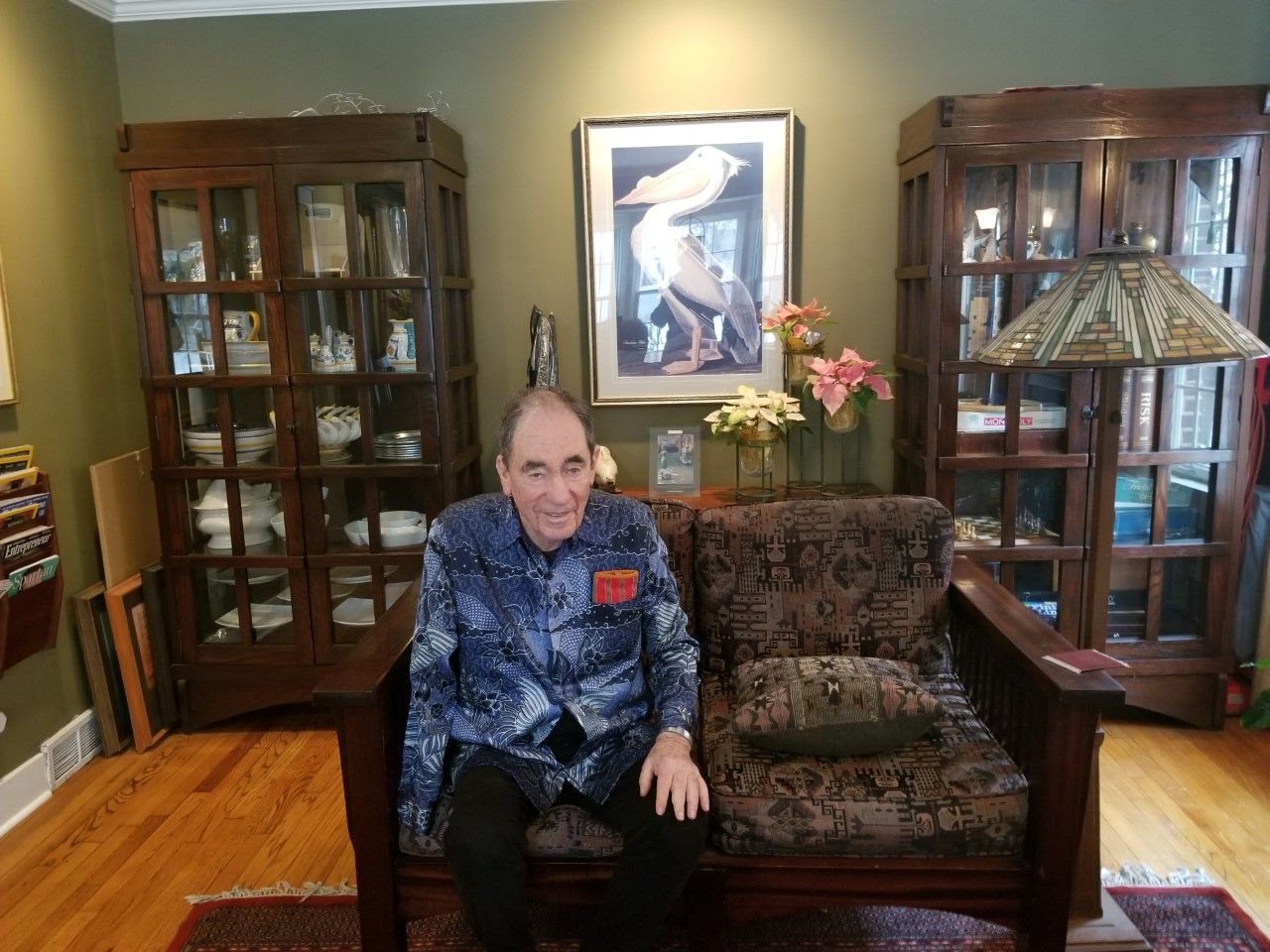 As he sat in the living room of a bed and breakfast on a cold January morning in East Lansing, Sachs reflected on the connection MSU has with South Africa. "It's a place where it couldn't be further from home—there is snow all around, geographically it's very, very distant, but the connection with home is very strong," he said. "It's a connection based on idealism."
Sachs praises Michigan State University for the important step it took during in 1978 when it divested from companies doing business with apartheid South Africa. "It's always been a progressive, forward university," Sachs says. "MSU was the first public university to divest [from apartheid] and it was very meaningful for us during the days in the struggle."
"I walked away from Justice Sachs' class both inspired and motivated." -Martin Childs
College of Law students had the unique opportunity to learn from the famed law scholar during a three-week, one-credit course called: "From Jailbird to Justice: Reflections on Law, Oppression and Emancipation." The lectures included a range of topics from gender, social and economic rights to same-sex marriage. In addition to teaching, Sachs delivered a speech about the legalization of same-sex marriage in South Africa as part of the African Studies Center's Eye on Africa series.
There was an enthusiastic response to his visit. "I walked away from Justice Sachs' class both inspired and motivated," said Martin Childs, a law student in his third year. "He used stories, songs, and poems to share with his experience as a freedom fighter against apartheid and inspired the class to continue to fight against the injustices that continue today." Another student called Sachs' class "life-changing." "I was taken on an adventure through his lectures, finding a new surprise at each turn," said sophomore Selva Haidar.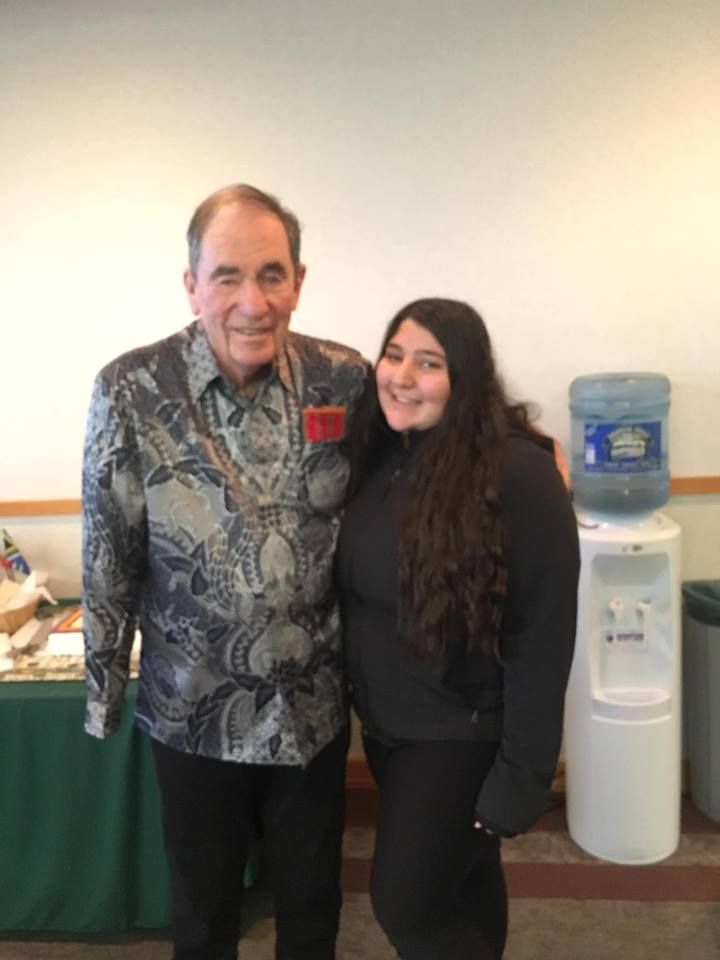 The retired judge has fond memories of his time spent in East Lansing, noting one extraordinary moment when students applauded after he finished his first class. "It is unusual to get applause in an academic setting," Sachs said. "If I make a public presentation there is applause, a standing ovation—but when people are sitting down in a classroom and to get applause? That was lovely."
Another remarkable moment for Sachs during his visit to East Lansing involved his personal friend, U.S. Supreme Court Justice Ruth Bader Ginsberg, whose story is featured in the biographical legal drama, "On the Basis of Sex." Sachs recalled the trek through the snow to a local movie theater to watch a story about his friend on the big screen. "I felt a very special glow," Sachs said. "Somehow seeing the beautifully portrayed young RBG in very far away, snow-bound East Lansing—that was very special." He reflected on Ginsberg's "resilience" describing her as "doughty" which means brave and persistent.

Sachs returned to South Africa with a full heart, and new connections with whom he described as "thoughtful, progressive-minded people." He urges American students to travel abroad and see the world. "Students in particular, at this time of their lives are probably most open to new ways of thinking and experiencing the world," Sachs said.