Participants celebrate Law Day with visit to Michigan Hall of Justice
Back to News
Law Day on May 1st exists to highlight the importance of the U.S. Constitution and the rule of law in American society. VIPP participants took the opportunity to visit the Michigan Hall of Justice in Lansing, seat of the state's Supreme Court!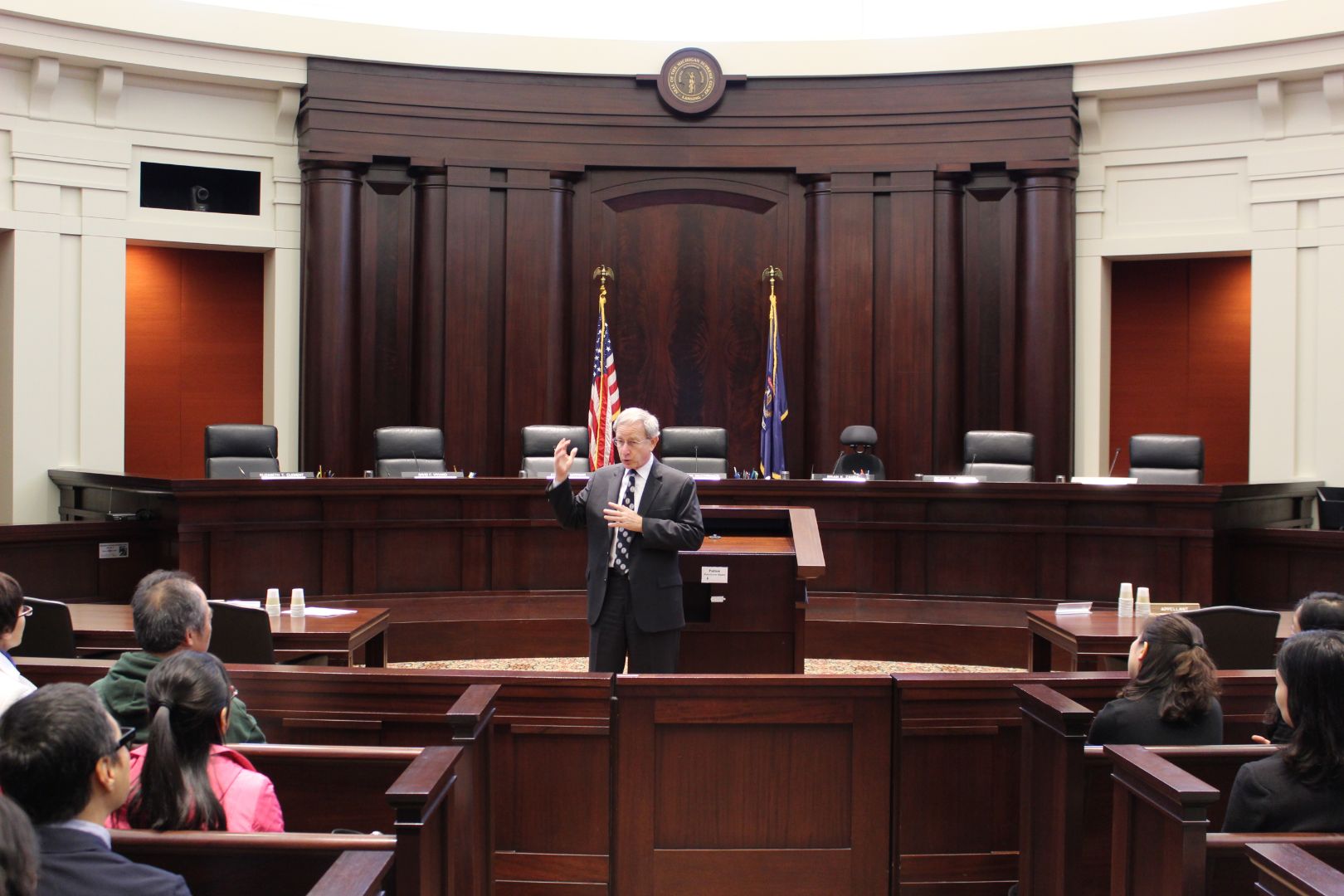 Justice Stephen J. Markman personally welcomed the group. He kindly gave a an overview of the workings of the federal and state constitution, as well as the workings of Supreme Court and the cases he reviews. It was a wonderful opportunity to hear directly from the Justice and ask him questions.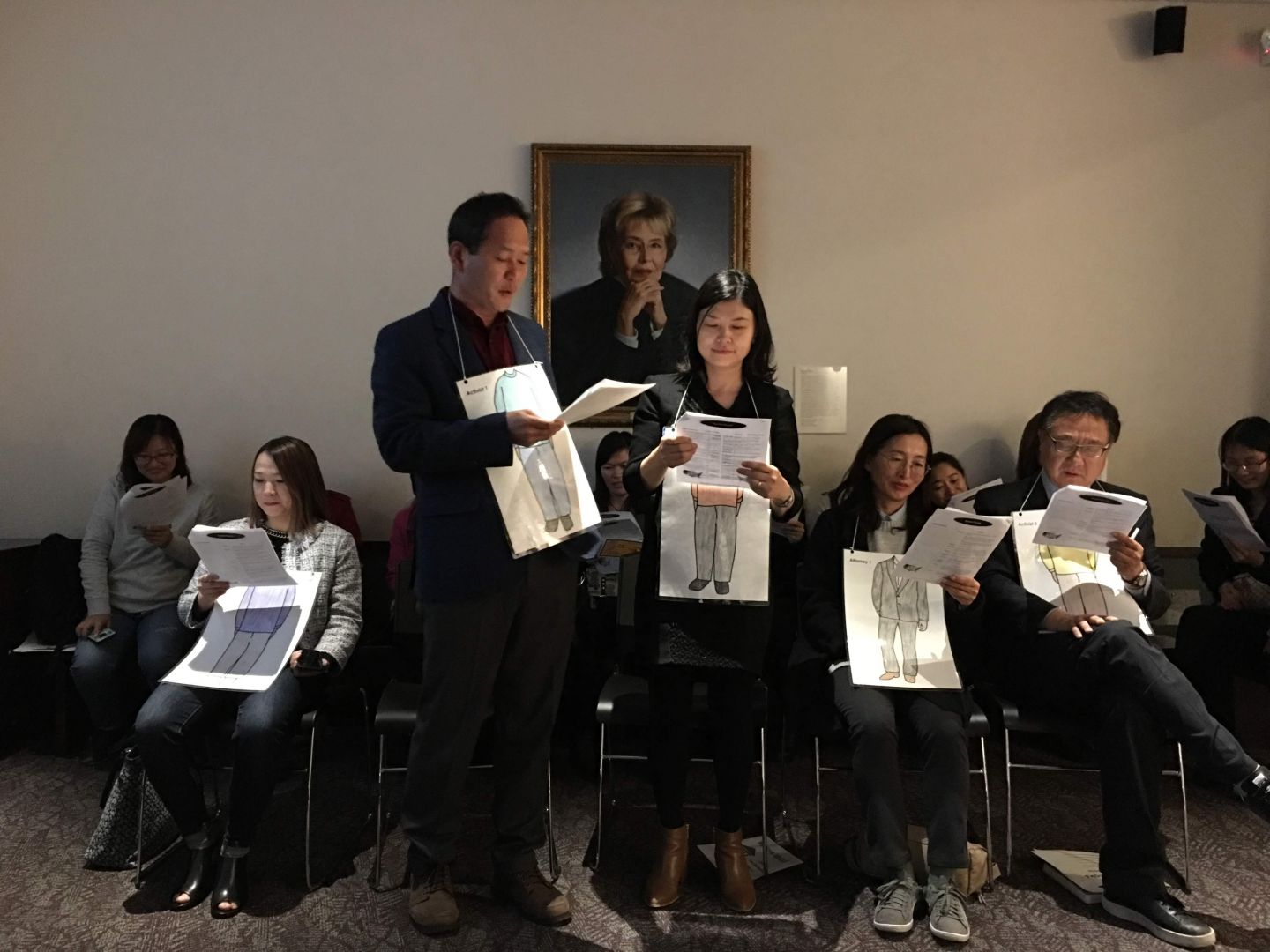 Participants then had time to explore the Hall of Justice learning center. As a fun activity, they engaged in a role play scenario about this year's Law Day theme of "Free Speech, Free Press, Free Society." Some participants played well-known historical figures like James Madison and Justice Woodward in a fictional scenario about free speech and free press in Detroit's Campus Martius park. Many great performances and laughs were had!
We thank Justice Markman for his time, and also the kind Learning Center staff for their guidance.