Volunteer from MSU community wins national award
Back to News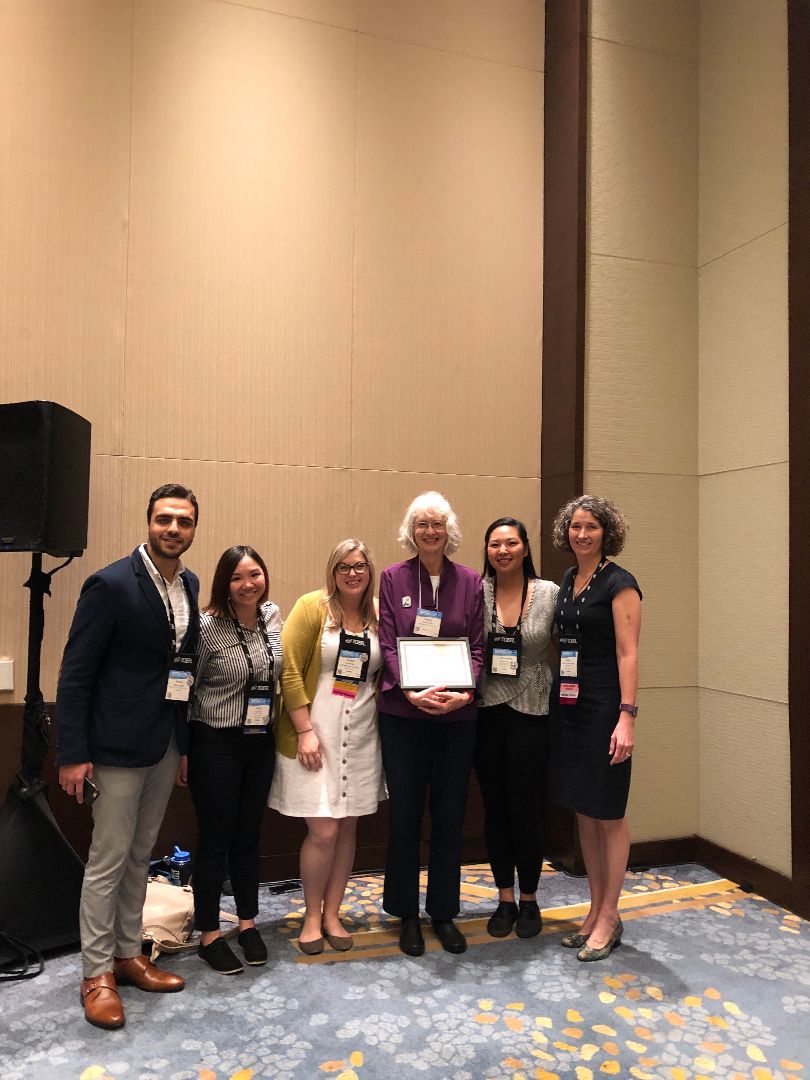 Jan Stacey Bieler of East Lansing was awarded the Hugh M. Jenkins Award for Excellence in Community Programming at the NAFSA: Association of International Educators national conference on Monday, May 27th, 2019.
The award recognizes individuals who have demonstrated a commitment to promoting global understanding and international exchange in a local community. It especially highlights those who exemplify a spirit of volunteerism and long-term dedicated to cultural exchange.

Bieler was recognized for her work with Community Volunteers for International Programs, or CVIP, the all-volunteer non-profit organization connected with the Office for International Students and Scholars.
The mission of CVIP is to promote cross-cultural education, understanding and friendship between the community and MSU's international students, scholars and their family members. They do this through a variety of free programs and services. Over the nearly 30 years of Bieler's involvement with CVIP, she has played a role in almost every branch of the organization.

Bieler first volunteered with CVIP in 1990 during her graduate studies. She has served as the president and vice president of the organization several times and chaired the Lending Center program, where she currently serves as a volunteer and co-chair. She has edited the CVIP newsletter for years, helping raise the profile of the organization, extend its reach in the community and recruit new volunteers. Bieler has hosted students in her home for the Home Visits program and volunteered as a driver for different events.
An accomplished author, Bieler has published works including "Patriots or Traitors: A History of American Educated Chinese Students." She turned her creative talents and passion for storytelling to CVIP, and became the organizations' Historian, capturing the journey of CVIP from its beginnings in 1960 to today.
Bieler said she felt welcomed by the CVIP board members when she first joined nearly three decades ago.

"They are great models of care, hospitality and service. It has been a joy to work together with people who have the same goal," Bieler said.