MSU hosts EducationUSA adviser training
International student advisers from 21 countries learn about life at MSU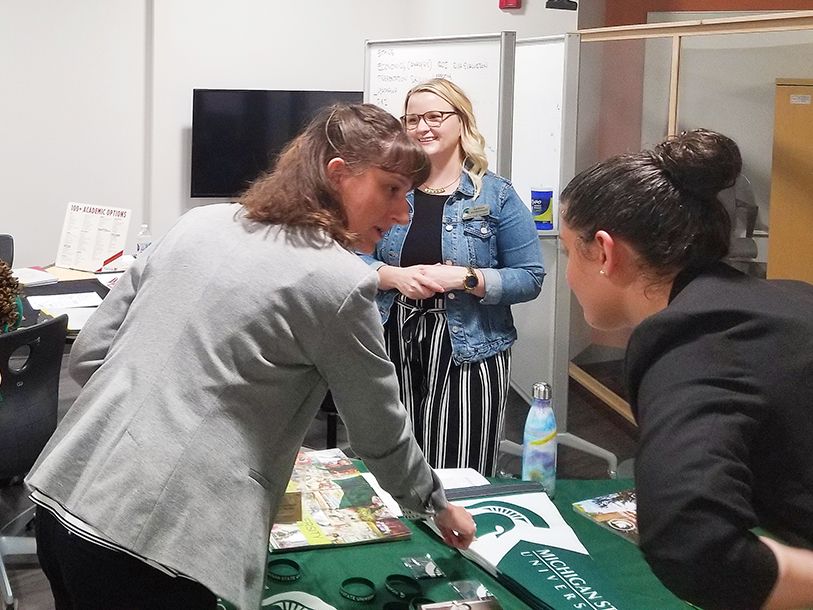 They're called the gatekeepers to international students: EducationUSA advisers. And for the first time ever, they convened on three Michigan campuses—Michigan State University, Lansing Community College and Calvin College—to experience what life is like at higher education institutions in the Great Lakes state.
EducationUSA is a U.S. Department of State global network with more than 500 advising centers in 170 countries. It promotes U.S. higher education to international students who are interested in studying in the U.S.
The prestigious training at MSU and other colleges and universities is a chance for advisers to tour campuses so that when they return home, they can more effectively advise international students. "We're looking specifically to find out what makes Michigan different from other states," said Susana Guzman, a spokesperson for the U.S. State Department. The group, which included 22 advisers from 21 countries, spent a week attending lectures, panel discussions, and meeting with international students at the three different campuses.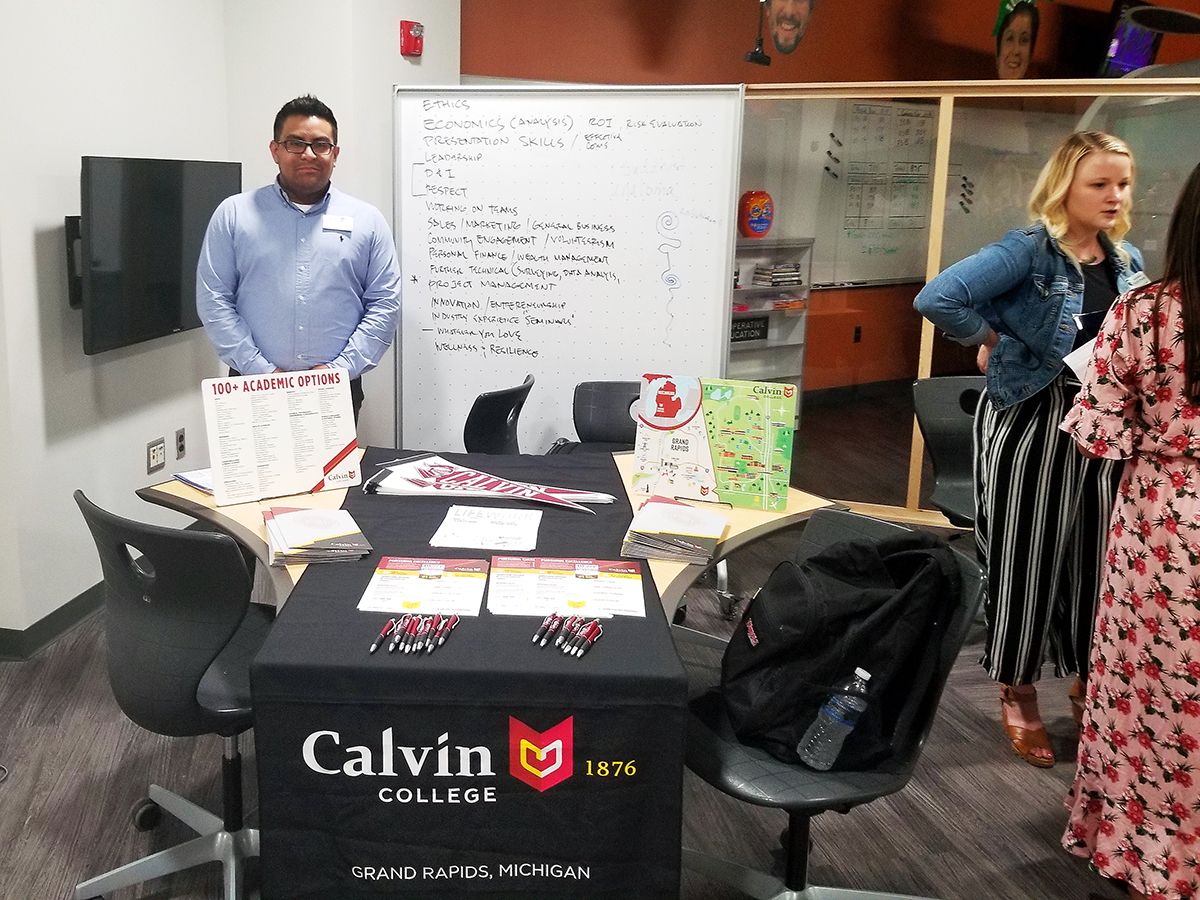 "It is very important [to tour campuses] because we get to know the real flavor of an institution," said Mushfiq Hassan, an EducationUSA adviser from Bangladesh. "When we come to this training, we are learning from each other. We ask [the other advisers] what are they telling their students and in return, they want to know what are we telling our students." Hassan says the advisers remain neutral. "We present institutions in the U.S. in a proper non-biased way. But if we see the student is interested in Michigan State University or the University of Michigan, we'll talk to them about the positive things about those schools," Hassan said.
While visiting MSU last week, Hassan received a tour on campus security. He says safety is a top concern of parents who send their children overseas. "So many parents come to us with questions about campus security. They feel scared." But he says because of his campus visits, he can assure parents. "Look, we've been there, we've seen how serious they are about the issue and how strong their position is [with campus security]." Hassan says the presentation on campus security at MSU was "awesome."
"It is very important [to tour campuses] because we get to know the real flavor of an institution" - Mushfiq Hassan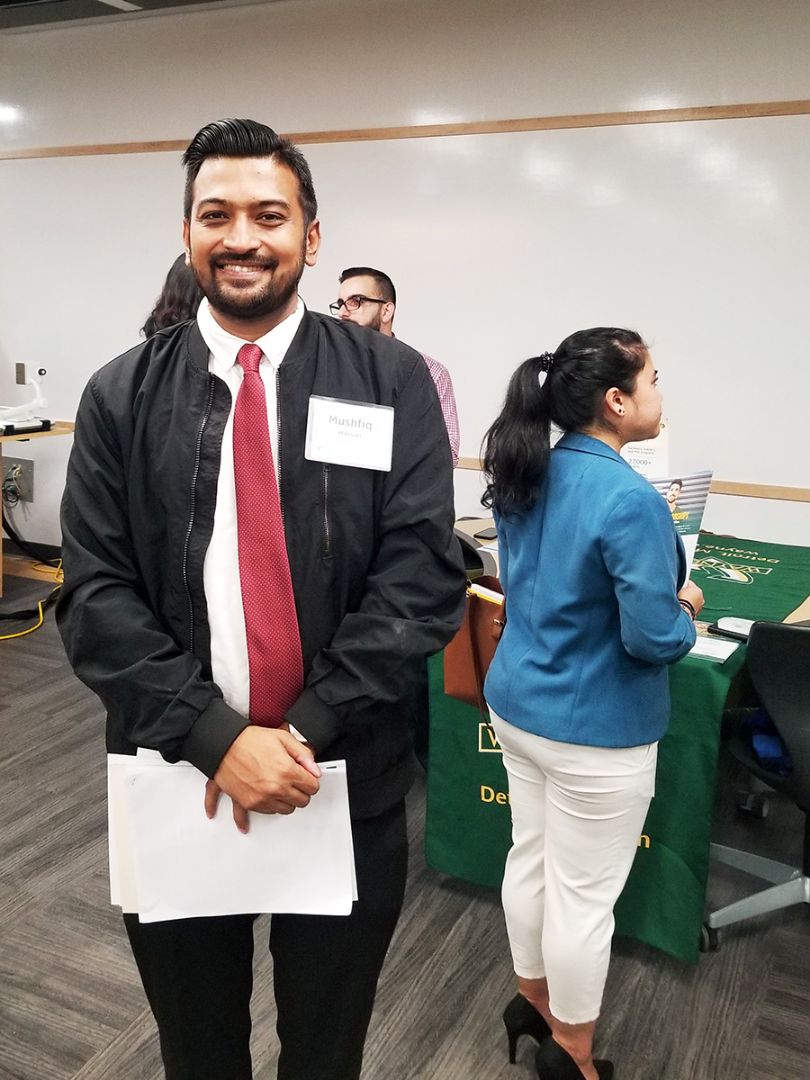 Hassan and the other advisers also got the chance to sit down with students from China and India and discuss a variety of issues with them including their monthly financial budgets, and their experiences on campus. He says hearing from the students themselves gives the advisers the information and real-life experiences they can pass along to other students. And when asked how much he loved MSU, Hassan laughed and said, "The campus is beautiful. It's so huge and we love the green!"
Attracting international students to Michigan and retaining them is a collaborative effort, not just between the higher education institutions, but with the state government as well. "We want to be a partner with our colleges and universities," said Fayrouz Saad, director of the Office for Global Michigan under Governor Gretchen Whitmer. Saad stopped by MSU where she had the opportunity to mingle with EducationUSA advisers and lay out Whitmer's plan to make Michigan a national leader in international student attraction and retention. "There is a place in Michigan for everyone, especially international students," she said.
Steven Hanson, associate provost and dean of International Studies and Programs at MSU, agrees. "It doesn't matter what university or college you're from—we've come together with a common goal to provide these students with a pathway to become global citizens who are career- and life-ready," he said.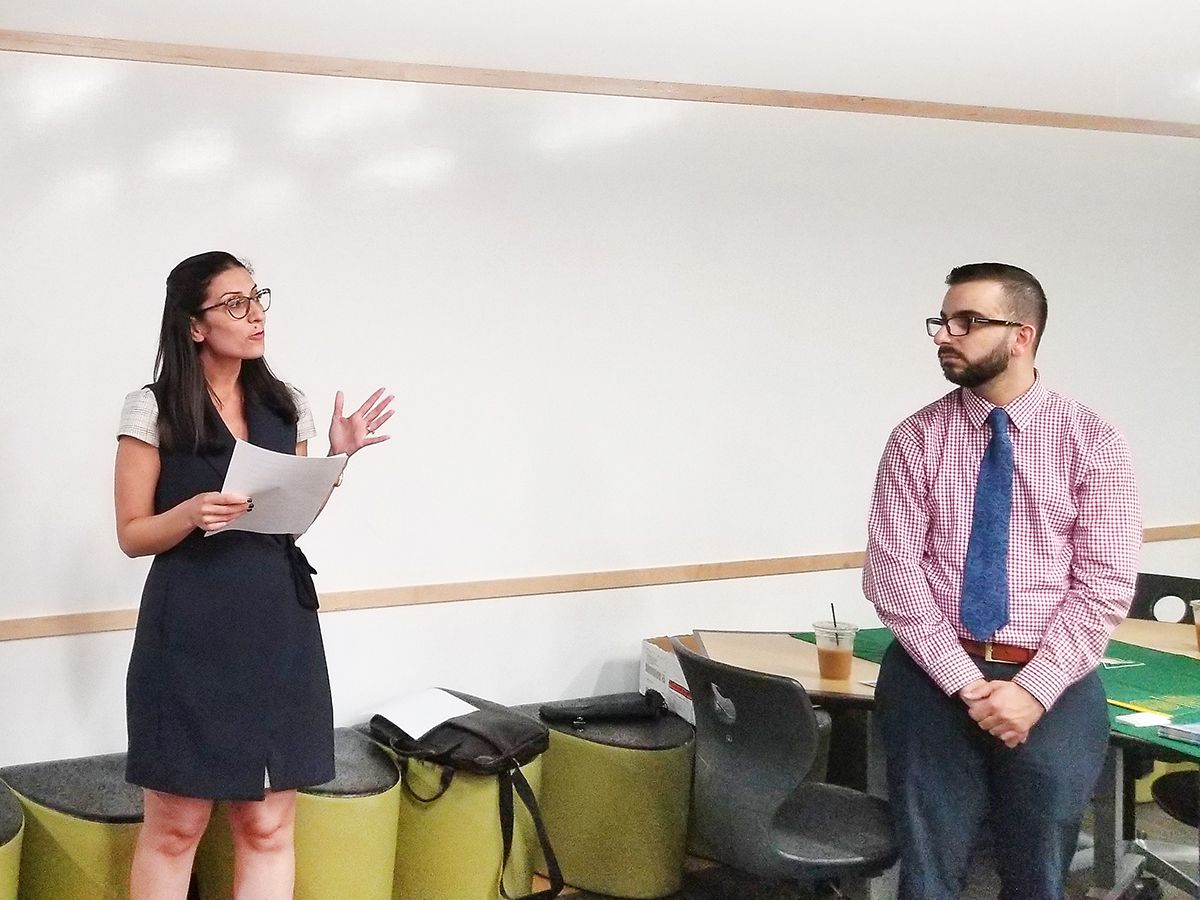 MSU's involvement in the program was spearheaded by MSU's Visiting International Professional Program (VIPP). It is a competitive bidding process for schools to host EducationUSA advisers and MSU couldn't do it alone. According to the consortium lead, Nicole Ambacher of VIPP, a public university must collaborate with a private college and a community college to be eligible. Ambacher connected with representatives for Lansing Community College and Calvin College at the Michigan Association for International Educators conference this past spring, and together they wrote a 30-page proposal on why EducationUSA advisers should tour Michigan. Ambacher is thrilled their hard work paid off. "This partnership is benefiting all of the state's higher education institutions by promoting Michigan as a place that is welcoming to international students," she said.