Awa Sarr hits the ground running at MSU's African Studies Center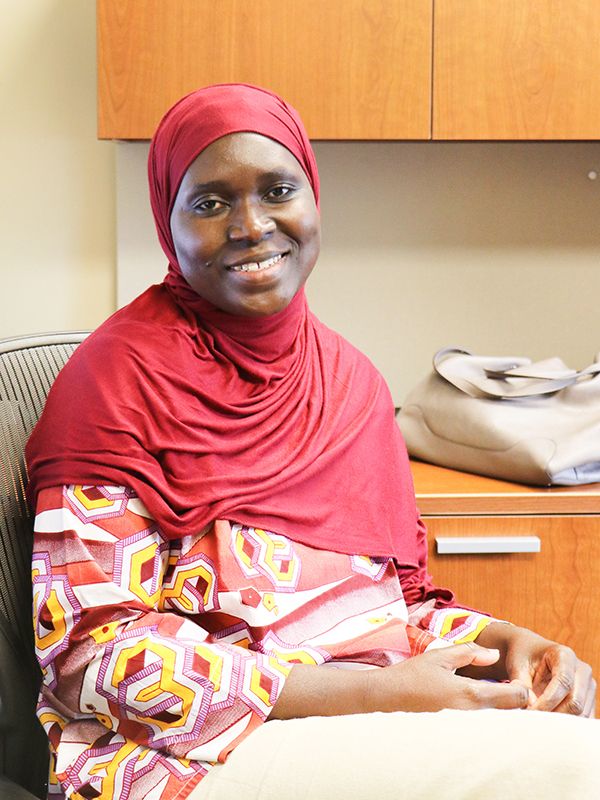 If you ask Awa Sarr to name her favorite part about running, she will say it is her running partner. Sarr, the new assistant director in the African Studies Center at Michigan State University, enjoys pounding the pavement with her daughter, Marieme.
The family moved to mid-Michigan in July and running together has been a great way to explore their new home. Sarr came to East Lansing by way of Knoxville, Tennessee, where she was an assistant professor at the University of Tennessee, teaching literature and African studies. Her responsibilities in the MSU African Studies Center include the management of Federal Title VI grant, and the coordination of Foreign Language and Area Studies (FLAS) fellowships—a role she has a particular affinity for as a polyglot who learned multiple languages at a young age. Born and raised in Senegal where the native language is Wolof, Sarr is also fluent in French and English, and can read and write in Arabic.
"[In Senegal] you speak your native language until you begin school, and then French is what is taught," she explained. "When a student arrives to middle school, English becomes mandatory, and after that, students can choose from other languages to learn such as Arabic or Portuguese."
"If you want change anywhere, it has to start with education." - Awa Sarr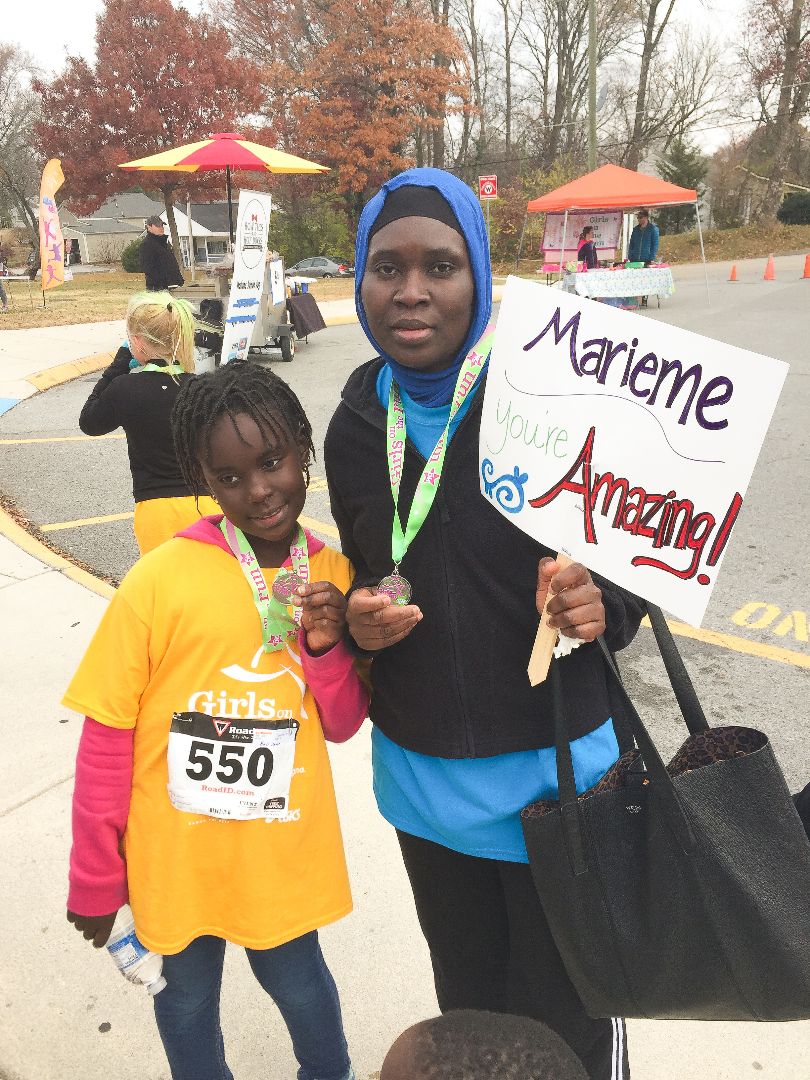 Sarr is committed to learning and research related to Africa. While it was her home, Sarr says she didn't know much about the continent outside Senegal. When she was in school, much of her studies focused on other parts of the world and she didn't learn more about Africa until she arrived in the U.S. almost 20 years ago. "I come from Africa, and everyone thinks I know about Africa, but what I really know is Senegal," she said. This is one of the many reasons Sarr is passionate about improving the education system in her home country and across Africa. "If you want change anywhere, it has to start with education," said Sarr. "I was very fortunate to have gone to school, but it's not as good as it used to be. I think we could invest more in education and think more about policy," she added.
Sarr looks forward to helping expand MSU's global reach, saying she is proud of the international network and groundbreaking efforts by MSU faculty and researchers that are happening all over the world, especially in Africa. "We live in a global world, and preparing students for that is critical," Sarr said. "I think MSU is doing a great job."
While the new Spartan is busy getting to work at the African Studies Center, she's also settling in to life in mid-Michigan with her family. When she has a spare moment, Sarr enjoys reading, watching cooking shows, and hanging out with her children, Marieme, 12, and Fallou, 5 and husband, Moustapha.