2021 MSU International Awards: Yi Ting Chua
Gill-Chin Lim Award for Outstanding Doctoral Dissertation in Global Studies
Yi Ting Chua
Ph.D., School of Criminal Justice, 2019
College of Social Science
Yi Ting Chua's Ph.D. dissertation at Michigan State University is considered essential in identifying the underlying social dynamics that affect the communications between online actors. This work exemplifies the qualifications for the Gill-Chin Lim Award for Outstanding Doctoral Dissertation in Global Studies.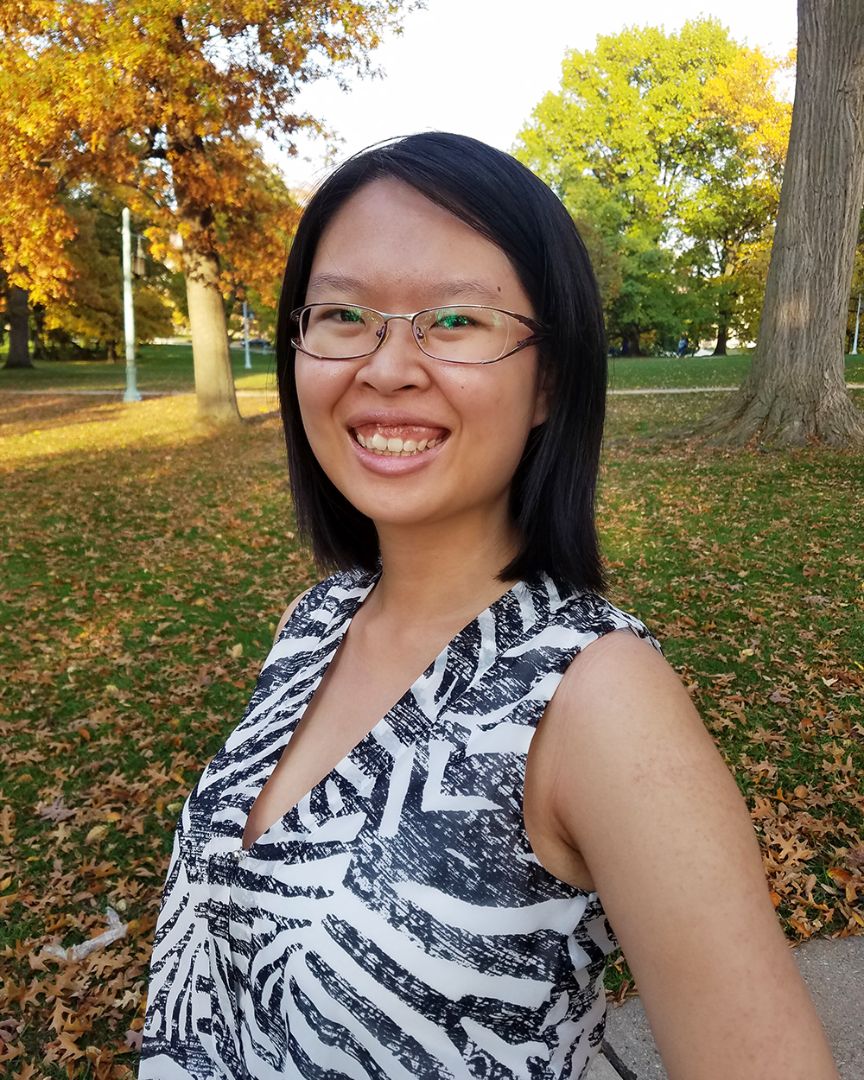 Her research centers around the role of the Internet in criminal offending and is shaped primarily by the increasing role of technology and cyberspace in criminal and deviant behaviours. Chua highlights the extent to which actor network positions change as a function of the individual's use of extreme messaging and views, segmented into major categories of known beliefs within the far right. As the online far right movement has grown exponentially over the last few years, and encompasses participants across North America, as well as Europe and Australia, Chua's findings are inherently vital to consider strategies for network disruption and de-radicalization through the use of counter-narratives and messaging that may help to highlight the falsehoods that drive these movements.
Chua's interests in online data and examinations of extremist networks enabled her to receive a postdoctoral fellowship position in the Department of Computer Science and Technology at the University of Cambridge.
Her current work spans across three research areas: individuals' pathway into cybercrime; impact of social networks and structures on the evolution of subcultural values, beliefs and behaviours; and countermeasures against cybercrime. Her work has appeared on Deviant Behavior and Victims & Offender and her most recent work on unintended harms of cybersecurity countermeasures received the best paper award at APWG eCrime 2019. She has also been published as a co-author of Data Thieves in Action.
—An interview with Yi Ting Chua—
What personal experiences would you say motivated you to study far right groups?
I was motivated to study far-right groups because of my past experiences in examining other online underground communities. Through coursework and research on social networks and cybercrime, I learned that there are various types of communities online and was very interested in the effects of such communities on individuals' beliefs and behaviors. I believe this is an important question as the internet and digital technology have become an inseparable part of our daily lives. I chose to focus on online far-right communities to understand how learning occurs in an environment that is an echo chamber with very strong and polarized ideologies in the context of radicalization.
What is the contribution of your dissertation to global studies?
The contribution of my dissertation to global studies is twofold. First, my dissertation demonstrated that radicalization of opinions does occur in online communities and the overall trend in expressed ideologies was potentially affected by real-life events. For example, there was a decrease in expressed extreme far-right ideologies after 2009 across the forums. One possible explanation is the movement was becoming more mainstream in the United States. Second, my dissertation highlighted that social learning via interactions is one mechanism of online radicalization. This is consistent with current literature on social interactions in online communities as a pull factor towards radicalization and extremism.
"To me, the word 'global' has an additional dimension—online/cyberspace … It is now a staple in life and plays the largest role in human connections and interactions in our daily lives."
Why are global studies important to you?
Global studies are important to me as a cybercrime scholar. To me, the word "global" has an additional dimension—online/cyberspace. This is a space limited by physical boundaries (e.g., location of access points and data centers) while transcending beyond such boundaries. It is now a staple in life and plays the largest role in human connections and interactions in our daily lives. This is true for both the general population as well as criminals and individuals involved in deviance. Thus, global studies in this sense are important to me as there is an increasing need to produce empirically driven and holistic knowledge to aid the development of practical measures and policies at the individual, structural, and system levels.
Do you feel that immersing yourself in such study affects your well-being?
Immersing myself in such study had some impacts on my well-being. To extract information from online posts, we needed to read through the content carefully and capture information on expressed beliefs as well as social interactions. Thus, there was some degree of exposure to content that was more negative towards racial and/or ethnic minorities. In those cases, I reached out to my advisor and colleagues for support.
How is your research using innovative methodology?
In my research, I applied a model of social network analysis to examine the effect of online interactions on forum members' attitudes and beliefs. The model, known as social influence model, addresses the changes in an individual's attitude or behavior as a result of interactions with others. The changes can occur because of accumulation of information, or conformity to group norms. Originally introduced to understand the relationship between individual-level interactions and the formation of organization culture, I have applied the model to capture the effects of online interactions.
How has pursuing a Ph.D. focusing on global studies changed you?
It demonstrates the importance of interdisciplinary approaches to research, encouraging me to approach research questions from a multi-disciplinary and multi-cultural aspect. For example, my recent work on a framework on identifying unintended harms of cybersecurity countermeasures is the result of collaborating with scholars from usability studies, computer science and cybersecurity. The diversity in knowledge allowed us to identify gaps in current literature and practices. Overall, the pursuit of my current degree has exposed me to various opportunities to collaborate with scholars from various geographical regions as well as academic disciplines.
The Gill-Chin Lim Award for Outstanding Doctoral Dissertation in Global Studies recognizes one graduate each year for their outstanding MSU doctoral dissertation, completed the preceding year, focusing on global studies. The award is funded through an endowment and carries a cash stipend. Although a GPA above 3.5 is preferred, more weight will be given to the intellectual contribution of the dissertation and the innovative methodology used to carry out the research.