2021 MSU International Awards: Mywish K. Maredia
Ralph H. Smuckler Award for Advancing International Studies and Programs at MSU
Mywish K. Maredia
Professor, Department of Agricultural, Food, and Resource Economics
College of Agriculture & Natural Resources
Mywish K. Maredia has more than 25 years of distinguished achievement in the promotion of international activities, making her the model recipient of the Ralph Smuckler Award for Advancing International Studies and Programs.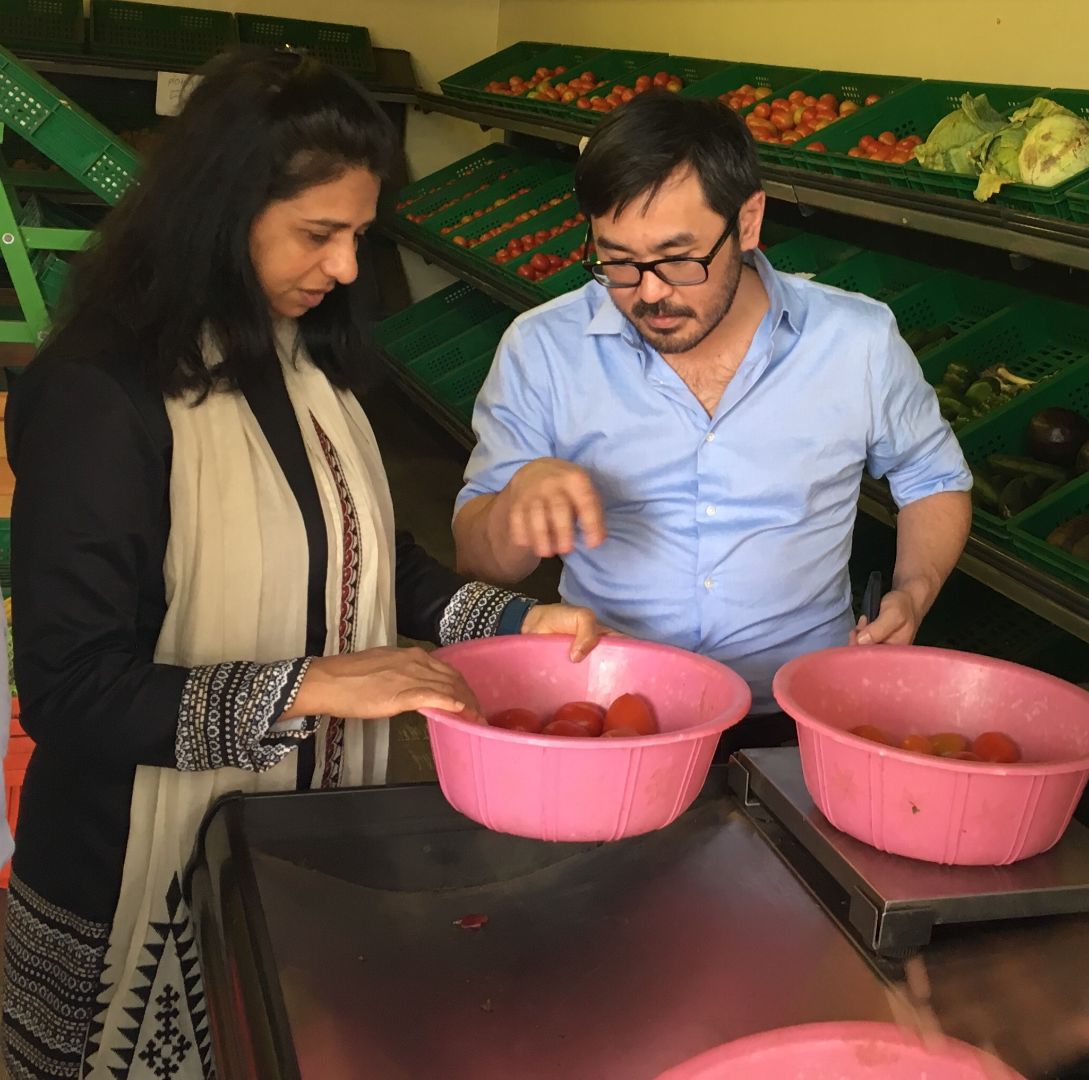 Maredia is a professor in the Department of Agricultural, Food and Resource Economics with robust experience in conducting research and capacity building activities in Africa, Asia and Latin America. She focuses her work on the nexus of agricultural economics, food policy, international development and impact evaluation.
She has led several research initiatives involving field experiments and extensive data collection on a wide range of topics. Maredia has also worked as a consultant with many international organizations, served as the director of the Feed the Future Innovation Lab for Food Security Policy from 2016-2020, associate director of the USAID–funded Bean/Cowpea and Dry Grain Pulses CRSP from 2000-2009, and as a member of the Standing Panel on Impact Assessment of the CGIAR's Science Council from 2006-2011.
—An interview with Mywish Maredia—
How has your international development work evolved throughout the last 27 years?
I have found that the challenges are borderless, spanning all countries and regions. My work has been guided by the complex and multifaceted approaches that are needed to address those challenges. Not only has my work evolved in the depth and breadth of the kinds of questions we're asking about development, but I have also expanded my work geographically. Working across diverse geographies has broadened my cultural perspective and helped me realize this is a never-ending type of work. I've also learned that to make a difference, you have to shift your focus from research to asking how it is we can build local capacity in the communities in which we work.
What led you to international agriculture and food systems and food security policy?
I grew up with deep roots in an agrarian lifestyle—agriculture was my grandparents' livelihood. I was born, raised and educated in Bombay, but with a connection to my extended family who lived in villages. When I got married, I moved to Mexico to join my husband where he was working for an international agricultural research institute. I had an economics degree, and I was drawn to this field and started volunteering at the institute. I began to wonder how I could apply economic principles to address the challenges of development. Food is such a basic component to life, but yet there are also these wicked problems of hunger, malnutrition and food insecurity. My intellectual curiosity and drive to explore the many paradoxes present in agriculture led me to a Ph.D. program at MSU which has allowed me to deepen my interest internationally.
"I am driven by the thought that I could help build even a small, incremental step towards getting a better understanding of some of these grand challenges that humanity faces in its most basic need of food."
What motivates your international contributions?
I am driven by the thought that I could help build even a small, incremental step towards getting a better understanding of some of these grand challenges that humanity faces in its most basic need of food. I realize that I am a small boat in a big ocean, but I hope that perhaps I can send big waves in the form of understanding through scholarship. I am also motivated to help others build their own boats through training and capacity building, so that together we can all create big waves to bring change in development. To me, the most satisfying part of my work is to work with students and see them grow intellectually and acquire new skill sets with which they can build their own boats and become part of this effort.
How, if at all, has your philosophy or practice of globally minded service changed in the last year?
It has been a challenging year for all of us on so many fronts. But despite the restrictions and constraints, this past year has been one of the busiest for me. Through it all, we were able to maintain contact with our network of collaborators and continue to advance our work, and learning that international development work is resilient. I also feel that this past year has made us all realize that we live in a small interconnected world—that we are interdependent on each other. We've learned that what happened in one part of the world (likely in a food market) had huge global implications, which reinforced the importance of the international work we do in the food system and its interconnectedness to other aspects of our lives.
How would you encourage others to engage in or promote international activities?
Through traveling the world's countries and getting firsthand experience of doing international work. Traveling is such an immersive experience—it can be eye opening in a way that helps you understand how things are different and how they're the same. Understanding our similarities creates empathy. Understanding our differences creates tolerance. They both can help us approach the challenges that we all face in innovative ways.
What kinds of questions should academic Global Spartans be asking?
We should strive to put a human face behind all the academic problems we're attracted to as researchers. We can be better scholars and researchers when we ask "so what?" What does my research and work I do mean to a farmer, a trader, or a consumer? Keeping this question in mind helps us reorient and relate the research to a real world situation.
The Ralph H. Smuckler Award recognizes distinguished achievement in the promotion of international activities (research, teaching and outreach) by faculty and staff members at Michigan State University. The award will be made to individuals who are recognized widely for having made major international contributions to Michigan State University which enhance its education and public service functions both nationally and/or internationally.