Explore with Agri Student
Global Voices Essay Contest
This essay was written by Aye Chan Htwe, age 19, from Burma/Myanmar in response to the 2021 Global Voices essay contest in Southeast Asia. Aye was awarded honorable mention for this entry.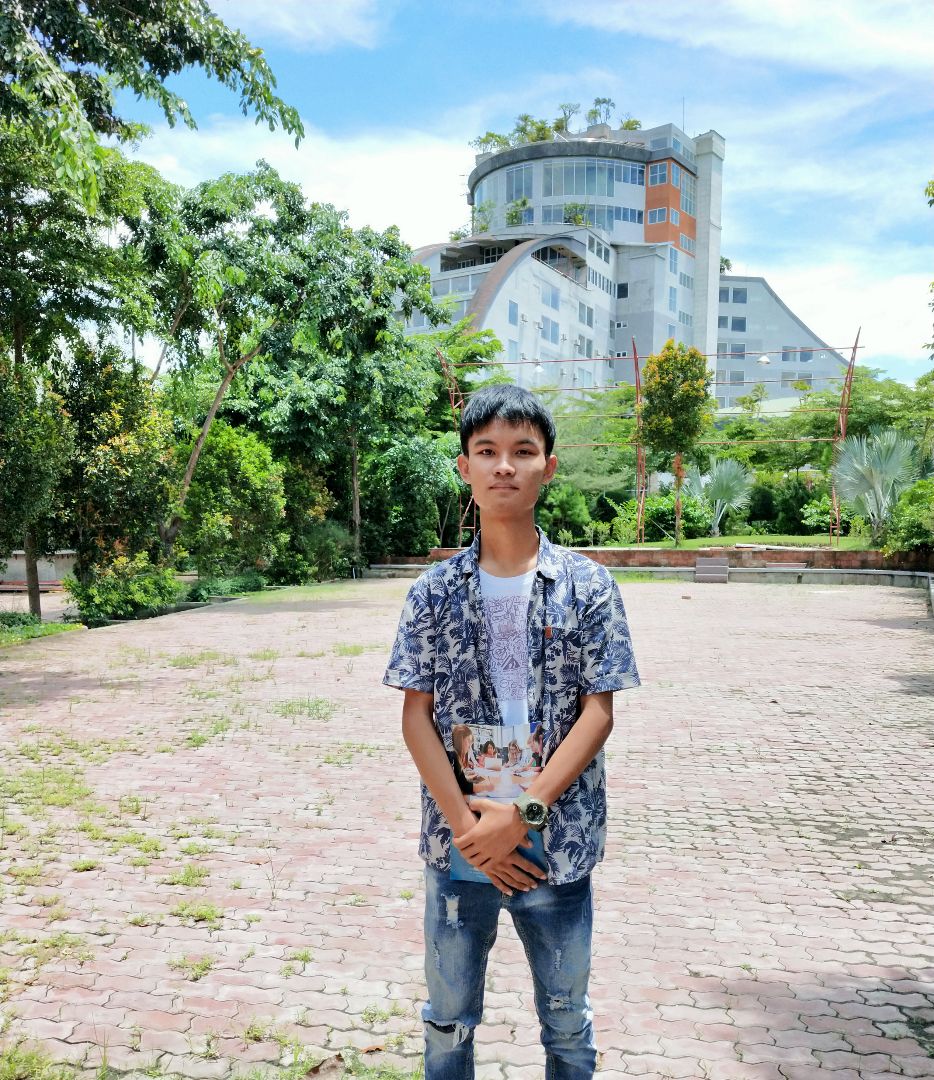 My name is Aye Chan Htwe and I am from Myanmar (Burma). I am currently a second year student studying agricultural science at Yezin Agricultural University. I was born and raised in a small village in Sagaing Region, Myanmar, and my village was surrounded by many paddy fields. As my parents are farmers who have a poor financial background, I usually help work in their paddy fields. Therefore, I have been familiar with agricultural techniques and problems from a young age.
My country, Myanmar, has great potential in the agricultural sector since 75% of the population in Myanmar are farmers who live in the rural areas. There is a quote that "Agriculture is a fundamental source of national prosperity." Therefore, an agricultural-based country like Myanmar can uplift the nation's GDP through the agriculture sector. However, the main problem of the agriculture sector that farmers are facing in their farms is lack of agricultural knowledge. Many farmers are still using conventional methods of agriculture and some farmers do not know how to use exact amounts of fertilizers or nutrients or water on their plants and some still use excessive quantities of chemical fertilizer that can be harmful to their plants and the environment. Due to a lack of agricultural knowledge, the crop yields are dramatically low year after year and it is likely to threaten future food security systems. Therefore, I decided to go to Yezin Agricultural University to study agricultural science for the benefit of farmers when I graduated high school with two distinctions out of six subjects at the matriculation examination administered by the Myanmar Board of Examinations.
After completing my first year at Yezin Agricultural University, all universities and schools were closed due to the COVID-19 outbreak in my country in 2020. Besides, most of the work in the agriculture sector was stopped and postponed during COVID-19 pandemic in Myanmar. During this period, I got an idea to solve the problem of lack of farmers' agricultural knowledge, and I founded the Agri Youth Club (E Agri-Extension Platform) with fellow student seniors from my university. We provide online agricultural knowledge sharing programs and webinars for farmers and youth in Myanmar by inviting agriculturalists, resource experts, and guest speakers from Myanmar, Philippines, and the United States of America to share their expertise. Our Agri Youth Club has hosted almost 23 knowledge sharing programs, not only in agricultural knowledge, but also entrepreneurial skills and digital skills for farmers and youth in Myanmar to create a sustainable and zero hunger world in the future.
Nowadays, many people, including youth, are more interested in IT or Business than agriculture due to the advanced technology in this modern world. If youth are not interested in agriculture, it will threaten the food security system for future generations. My father often told me that "if you ate your breakfast or lunch today, say thanks to the farmers who produced the food" and "you will understand the importance of food and agriculture when you are hungry." Therefore, I created my own blog "Explore with Agri Student" on Facebook to share my personal thoughts and opinions on the agriculture sector, to provide scholarship information for youth, and to create awareness for youth in Myanmar to understand the importance of agriculture.
In conclusion, our Agri Youth Club (E Agri-Extension Platform) has helped more than 1,000 farmers and youth in Myanmar by providing almost 23 agricultural knowledge sharing programs, and my personal blog "Explore with Agri Student" has helped many youth understand the importance of agriculture by providing awareness to relevant content and scholarship information. However, I am currently a second year student and I still have a lot to learn about agriculture, many more people to meet, and life experiences and difficulties that will shape my future. After graduating with my bachelor's degree in agricultural science, I would like to contribute to many agricultural knowledge sharing programs for farmers not only in Agri Youth Club but also in national television programmes by collaborating with food and agriculture specialists and research labs worldwide. Therefore, inspired by my empathy for the lack of good agricultural extension for farmers in Myanmar, I am ready to devote my time and energy to exploring my limitless capacities in serving the agriculture sector for future food security systems.