Promoting Freedom of Expression Under Military Dictatorship
Global Voices Essay Contest
This essay was written by Hsu, from Burma/Myanmar in response to the 2021 Global Voices essay contest in Southeast Asia. Hsu was awarded first place for this entry.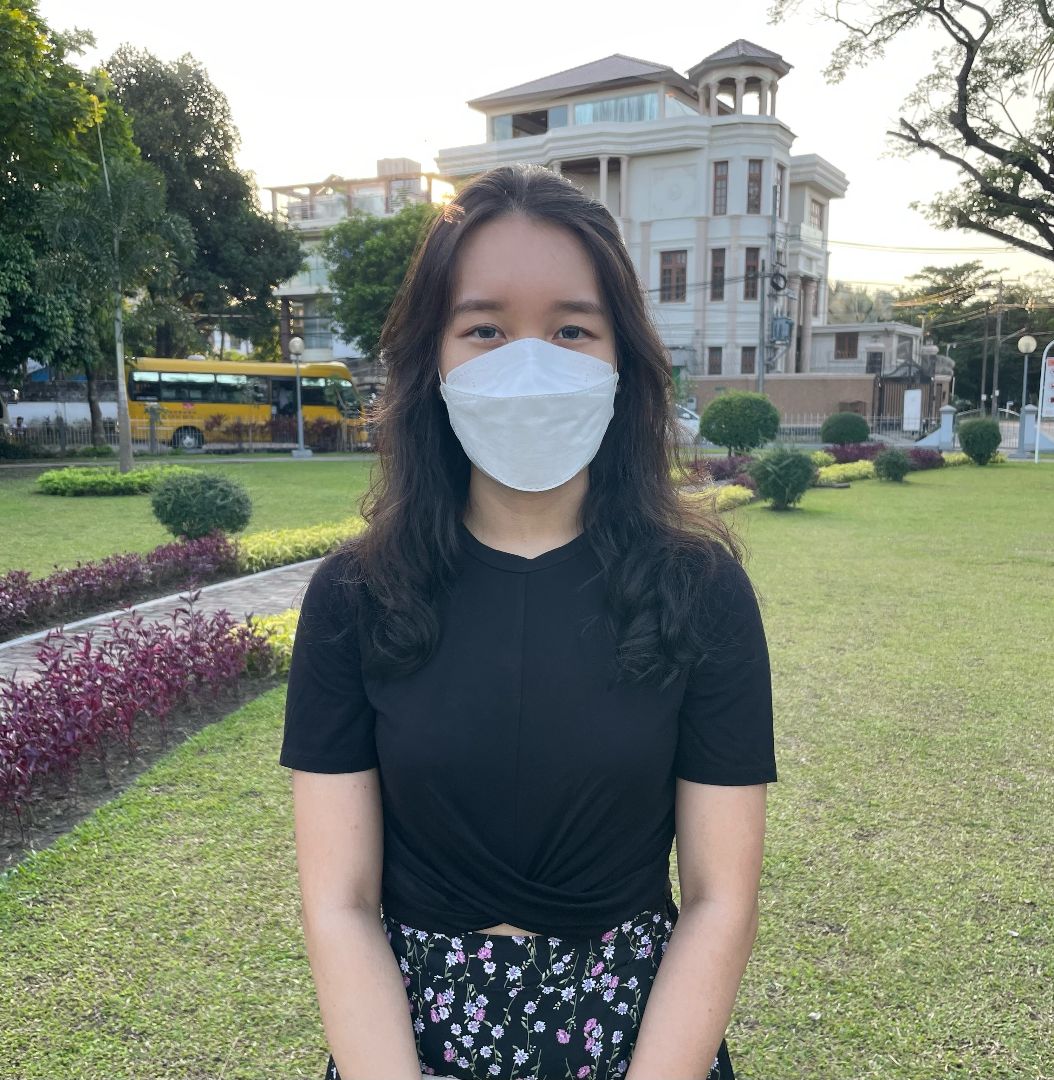 I live in a Southeast Asian nation called Myanmar, and my country has been trying to overcome the challenges brought on by the COVID-19 pandemic since the beginning. That includes finding ways to jump-start the economy, finding alternatives to educate our students from home, implementing a COVID-19 vaccination strategy, and taking precautionary measures to prevent another outbreak from happening. Although I wish I could say that our struggles end here, our lives took a dramatic turn and quickly became a living nightmare at the beginning of 2021. On the first of February, the military staged a coup and detained civilian government officials.
People from all over the country went out to the streets to protest and peacefully expressed their opposition to the military coup. The junta retaliated by sending security forces to brutally crack down on protesters, murder them in cold blood, and abducting them from their homes at night. These horrific events started happening in early March 2021, and they have not stopped since. Our feeling of safety has been stripped away along with fundamental human rights and the right to peaceful assembly. Despite all of this, the people of Myanmar continue to show their opposition to the coup. The resistance continues to grow strong, and it has branched out into other forms of resistance like armed resistance.
It is vital to point out that the resistance started when healthcare workers, teachers, and civil servants refused to continue their service under a dictatorship. Their main objective is to disrupt the governing mechanism so that the junta's administration would fail in their attempt to run the country. This movement came to be known as the Civil Disobedience Movement (CDM), and it was in this pivotal moment that the Spring Revolution was born.
Again, the junta retaliated by brutally cracking down on civil servants who participated in the protests or joined the movement. Many have been abducted, charged, and imprisoned under Penal Code 505–which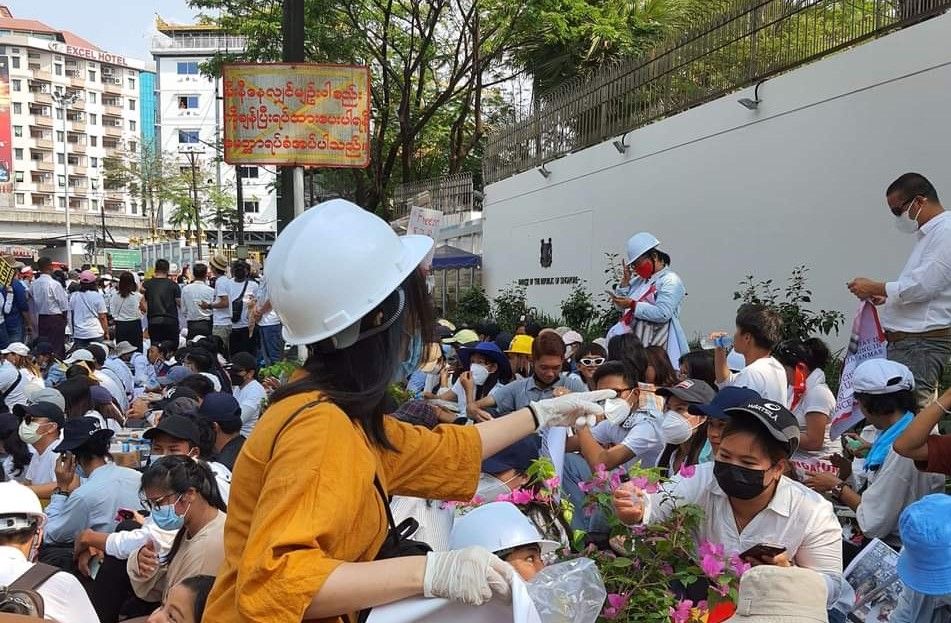 prohibits causing fear, spreading false news and agitating crimes against a government employee–for allegedly spreading fake news and disturbing the peace. Healthcare workers, who have been very vocal throughout the movement, were especially targeted by the military. Many were made an example by being tortured and killed during incarceration. Others living in government housing were driven out of their homes and forced to survive by taking up odd jobs outside of their profession.
It has been eight months since the military junta started oppressing the people, and the Associated Press has reported that the military has killed over 1,100 people and imprisoned over 7,000 people. The prices of commodities are climbing up, the healthcare and education system has collapsed, and the World Food Program has predicted that over 6 million people could be facing food insecurity soon.
To help out in any way I could, my partner and I made a Facebook and Instagram page to assist the Civil Disobedience Movement. Since June, we have been collecting essays, short stories, and poems related to the revolution written by them. Our goal is to have a platform for CDM folks to express themselves, provide a safe place, and a system of care. Through our collective work, we want to show other advocates that they are not alone. There are many people like them who are carrying on to resist the coup, and we hope to encourage them to keep going.
We also want to make a statement through our collective work that we will not stay silent. The junta has suppressed our freedom of speech and taken away our right to freedom of assembly, but we want to continue to make a point that we will find ways to get our voices heard no matter what.
We also translate the submissions into English to remind our friends from the international community that what we are currently facing is not an isolated incident. With the popularity of fascism, authoritarianism is on the rise again in 2021. It is a global issue we must address immediately. Through our work, we aim to inform our followers from abroad that the threats imposed on our democracies are at large and push for further dialogues to strengthen our democracies together.
We also provide financial support to CDM folks by commissioning them to write their stories. We pay 25,000 Kyat (approximately $15 USD) per submission, and we accept anything as long as the work is original and related to the revolution. The community we have built is growing too. We have published over 20 entries on our page, and we have a dozen people writing for us every month.
We have plans to create more jobs for the CDM community moving forward. We are currently providing training on graphic design by posting tutorials regularly. Starting in November, we will be commissioning members of the Movement to make graphic designs for our page in order to expand our reach and get more people involved in the resistance. The funds we raised for this project come from our savings and donations from friends and family. We were self-sufficient before, but we need more funds now that we are expanding the project. We recently reached out to an INGO and secured a $500 micro-grant. It will help us out in the meantime, but we will need to secure more funds in order to have a sustainable effort in the long run.
In conclusion, we will work together with the Civil Disobedience Movement to regain justice, preserve the freedom of expression, and support one another while we continue to resist the junta. We are strong together, and I have every reason to believe that we will win the revolution.