International Youth Day Innovation Collaboratory
Back to News
On Friday, August 12th, Global Youth Advancement Network (GYAN) at Michigan State University hosted a virtual Innovation Collaboratory to celebrate the United Nation's recognized International Youth Day. Faculty and staff from MSU engaged in dialogue with global youth who are innovating exciting projects, research, and solutions for global issues. The dialogue between youth and mentors also connected the event to the United Nation's theme for International Youth Day 2022: Intergenerational solidarity: Creating a World for All Ages.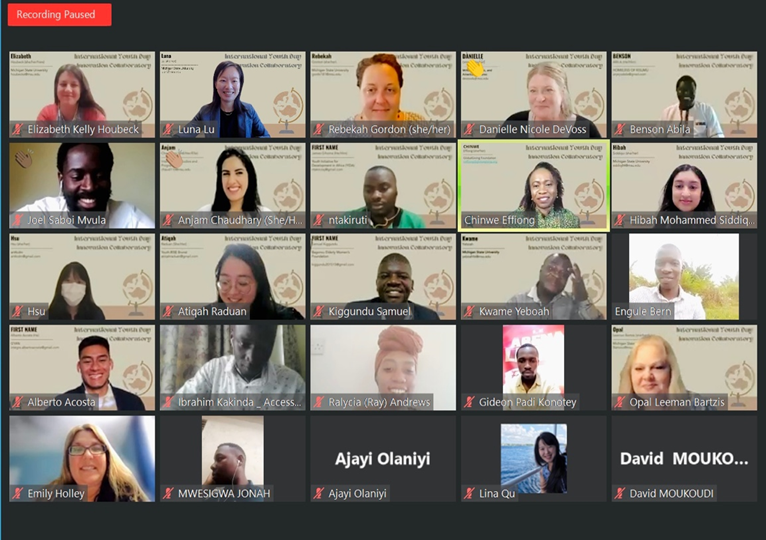 We were honored to invite Dean Steven Hanson, MSU's Associate Provost and Dean for International Studies and Programs, to give the opening remarks as an inspiring start to the day and reinforce to our youth participants the value MSU sees in their connection to MSU. Opal Leeman Bartzis Ed.D., the Executive Director of Education Abroad and Interim Director of the Global Youth Advancement Network, on behalf of the GYAN team, welcomed all of the attendees and highlighted GYAN's mission to work towards connecting young minds to strive toward success and achievement. To close the event, Dr. Chinwe Effiong, Chief Program Officer at GlobalGiving and former Assistant Dean of Global Youth Advancement at MSU, encouraged young people who are on the frontlines of the effort to build a better future for all.
The Innovation Collaboratory included five panels:
Youth and COVID-19: Response, Recovery, and Resilience
Education: Empower the Youth to Change the World
Enabling Environment: Sustainability in Youth
Youth & Gender Equality: A Better Future for All
Social Entrepreneurship: Redefining and Amplifying Youth Voices.
Each panel consisted of a youth moderator, one or two MSU faculty members acting as discussants, and youth presenters from around the world. We were pleased to hear from a total of 19 youth participants from 16 different countries. This event allowed our global youth to strengthen their networks as well as build new connections. Through this platform, global youth on this special day spoke about their positive contributions to their communities and nations.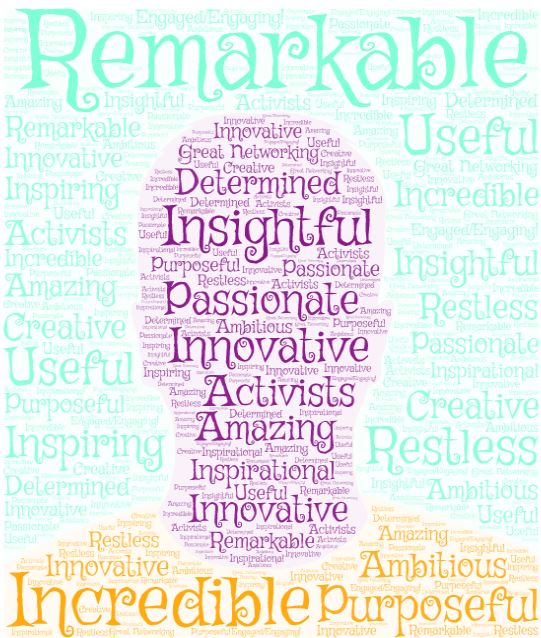 The gathering of thoughtful, passionate doers from around the world allowed them to network and meet partners from the MSU community. We were able to learn from these inspiring young people with a wide range of backgrounds and experiences. This celebration was a great approach to drive our world towards a solutions-oriented future through youth-led innovation. MSU welcomes this type of diversity of thought leadership and young professional capacity building programs through the Office of International Studies and Programs, and GYAN will continue hosting events like this.
Each participant of this event sent in a word or phrase to describe either International Youth Day or the youth of today, and these words were compiled to create a word collage. Remarkable is truly the word to describe today's young people!