EAST LANSING, Mich.—Just thirteen months ago, 12 MSU-affiliated Afghan scholars and their families were forced to flee their homes when the Taliban took over Afghanistan. Today, they are celebrating their graduation from Albania's Agricultural University of Tirana (AUT). Now living around the U.S., despite significant challenges, these scholars were able to complete their studies and will receive a Professional Master's in Advanced Techniques in Horticulture from AUT in a virtual graduation ceremony on Sept. 21, representing the culmination of their time with Michigan State University's Grain Research and Innovation (GRAIN) project.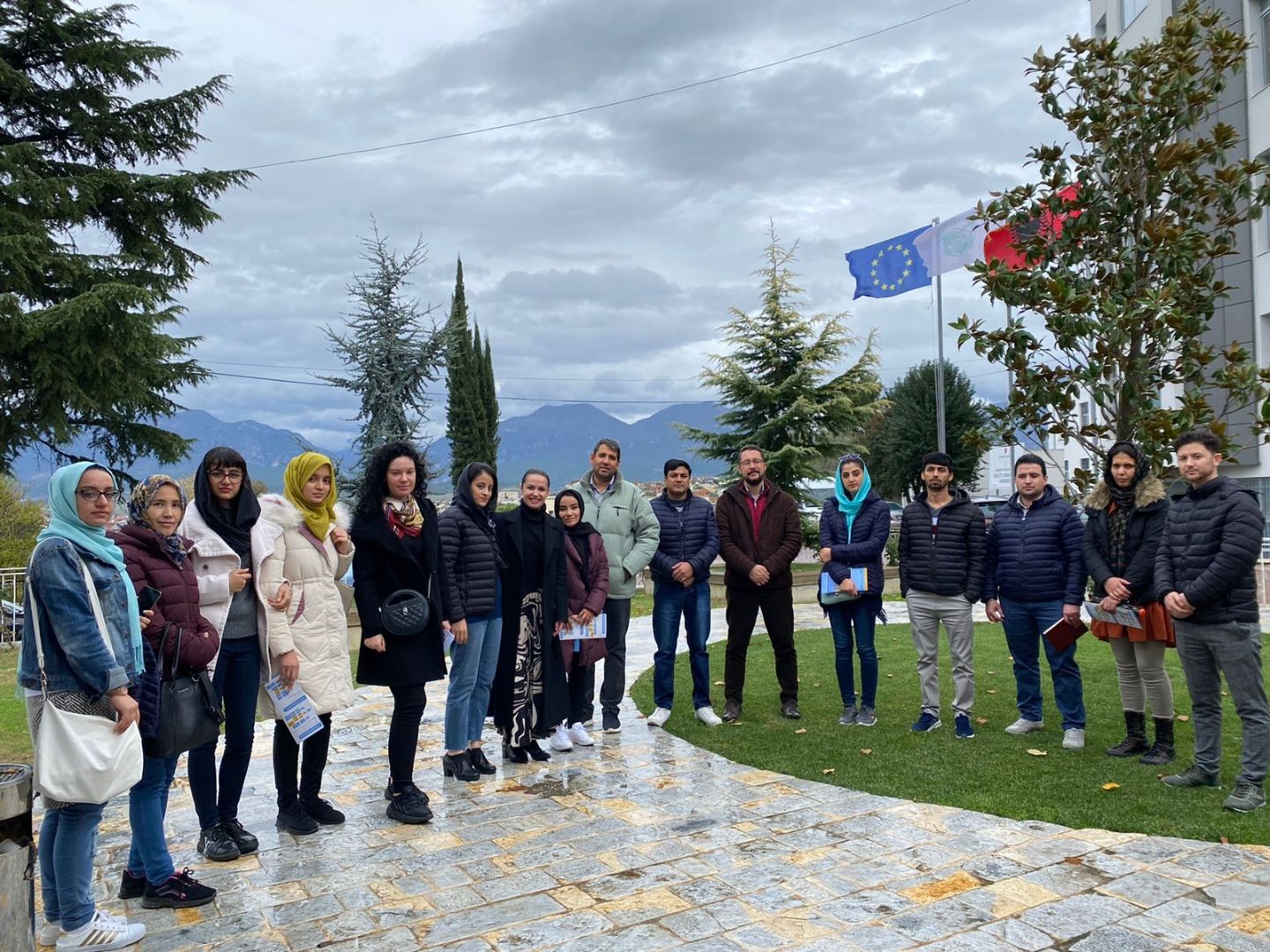 Launched in March 2017 and implemented by MSU's Global Center for Food Systems Innovation, GRAIN was designed to support the Afghan government's desire to strengthen the Ministry of Agriculture, Irrigation and Livestock's (MAIL) capacity to conduct wheat-related research. As the $15.17 million, USAID-funded project now comes to a close, GRAIN partners are reflecting on more than just research outcomes.
"What started as a program focused on capacity building for researchers in Afghanistan's agricultural sector, over time evolved into a program that championed the education of women and the role women could play in improving food security in their country," said Kurt Richter, GRAIN director and principal investigator. "When Kabul fell to the Taliban, our team's only focus shifted to the evacuation of as many of our colleagues from Kabul as quickly as possible."
Evacuation, refuge and a new path forward
In August 2021, MSU was able to facilitate the evacuation of 67 GRAIN-affiliated staff, scholars and their families to Albania. Congresswoman Elissa Slotkin, U.S. Representative of Michigan's 8th district and home to MSU, and her staff were integral to the evacuation, in addition to several MSU offices, including the Office for Global Health, Safety, and Security and Office of the Senior Vice President for Government Relations; the U.S. Embassy in Albania; U.S. Senators Stabenow and Peters; U.S. Representatives Meijer and McClain; Spirit of America; Premier International Risk Management; and many others around the world.
"Under the greatest possible stress and emotional turmoil, these dedicated Afghan scholars have worked so hard to reach this moment," said Rep. Slotkin. "Their graduation from the GRAIN program, more than a year after being forced to flee their home country, is a testament to their remarkable perseverance, dedication and grit. MSU has benefited greatly from their contributions, and I have no doubt that for years to come they will continue to enrich the organizations and communities that are lucky enough to welcome them."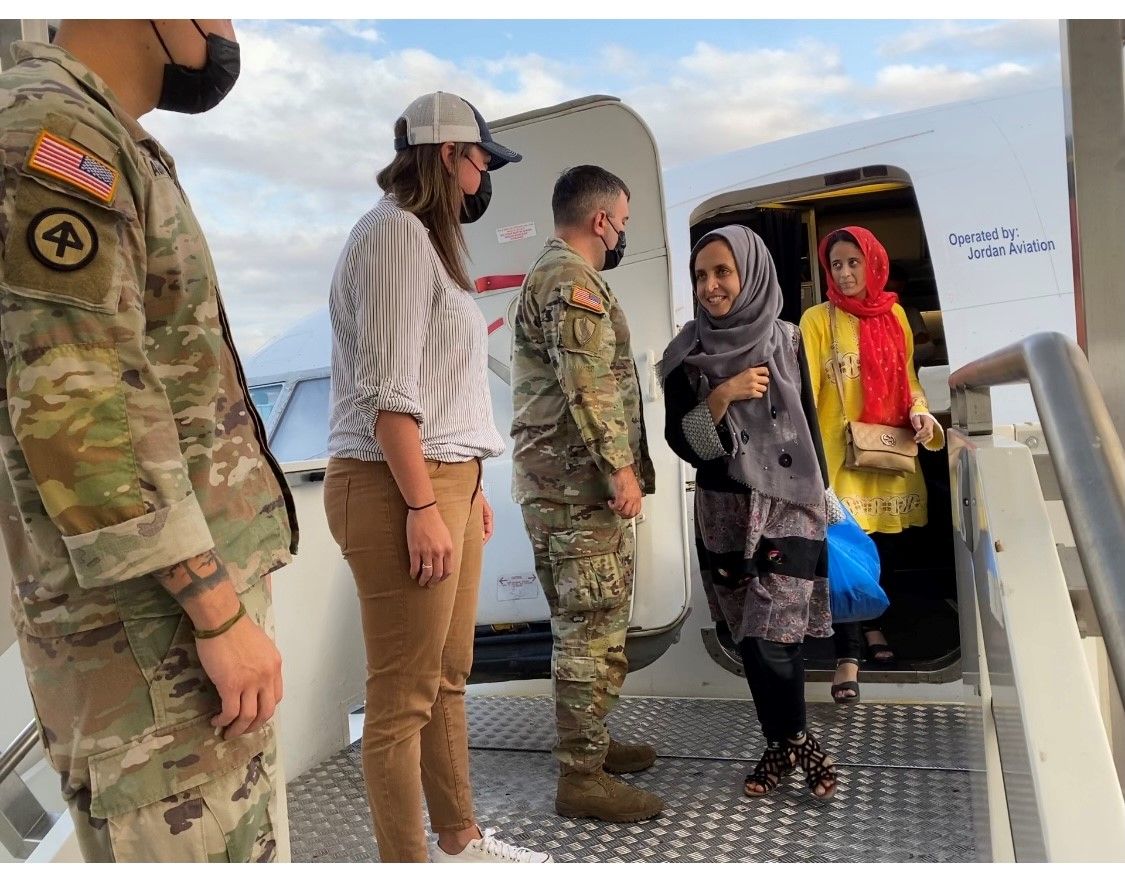 Among the evacuees were 12 scholars in the second year of an agronomy graduate program at Kabul University. After they arrived in Albania, MSU partnered with the Agricultural University of Tirana to enroll the scholars in a one-year horticultural Master of Science program. In early 2022, the group received humanitarian parole from the U.S. Citizenship and Immigration Services and were flown to the United States. At that point, the scholars had completed only four of 10 modules of their master's work. However, USAID granted approval for project funds to be used toward tuition costs for scholars to complete their AUT courses online, in spite of their relocation to the U.S.
Promoting empowerment and building capacity
Outside of these highly extenuating circumstances, GRAIN facilitated a number of significant outcomes in Afghanistan.
"When the project started, only 25% of employees within MAIL's wheat research departments had a master's degree and none had a Ph.D.," said Jessica Garrels, GRAIN program manager. "It was clear that one of our capacity-building activities needed to focus on providing advanced degree scholarships, and mentorship and internship opportunities."
GRAIN provided a comprehensive competitive scholarship resulting in 12 professional master's degrees; 11 master of science degrees; seven Ph.D. degrees; and over 20 publications and presentations. The program also graduated 126 female mentees and 25 female interns and incorporated gender equity concepts into trainings for 887 people.
Prior to the Taliban takeover, these opportunities empowered women to engage in their government and the country's agricultural development, increasing the number of qualified female voices in a male-dominated sector. For scholar Latifa Salangi, that empowerment has crossed both borders and seas.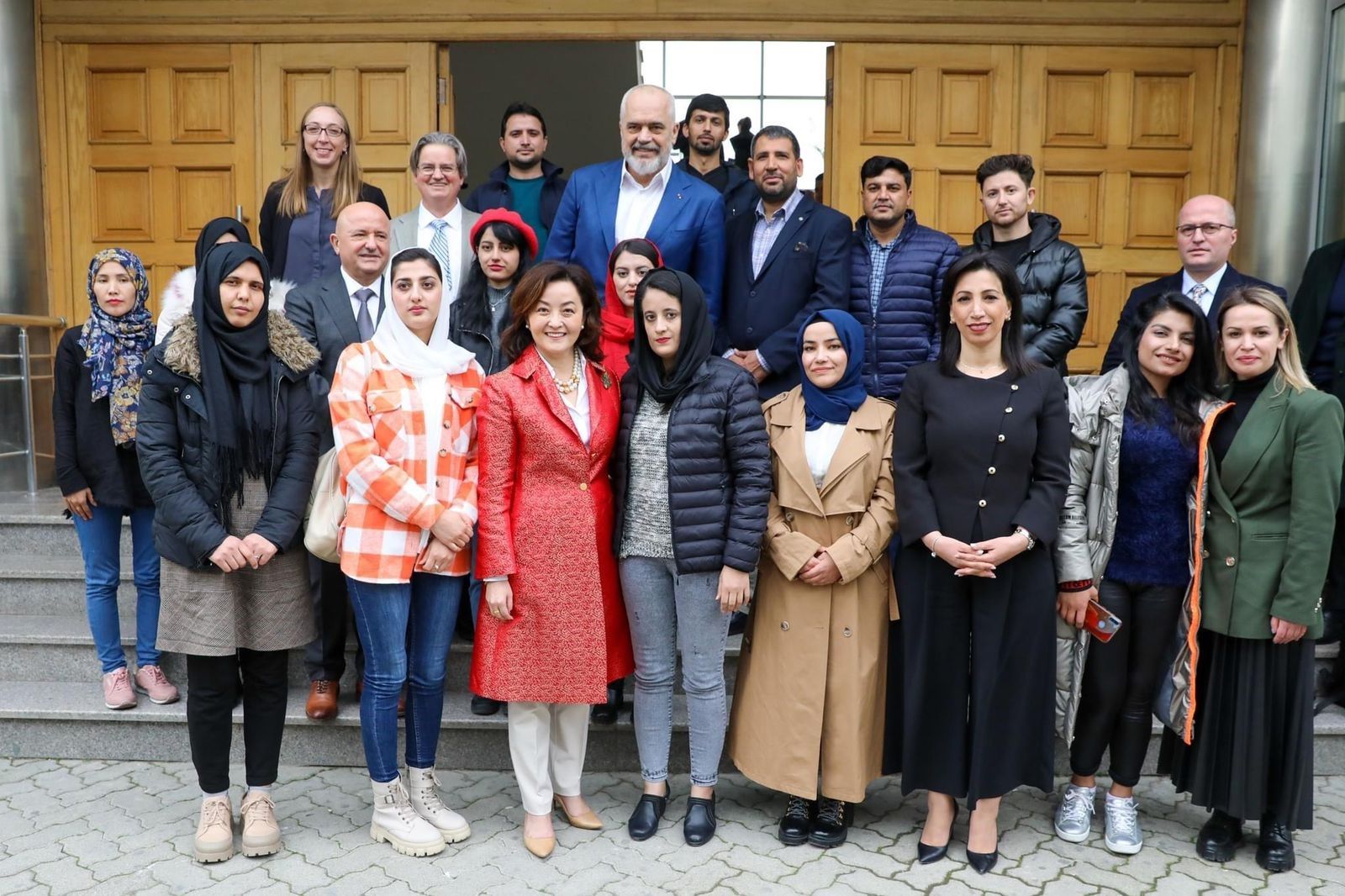 "This is not just a degree for me," said Salangi. "Obtaining this degree is very meaningful because it shows how optimistic we are about education and knowledge, even in very bad situations. It is the starting point for my future, but people must know that Afghan women and girls are the real heroes because every day they stand and fight for their rights. We have to keep fighting for them, too."
Additionally, GRAIN enhanced the human and institutional capacity of the Agriculture Research Institute of Afghanistan by providing agricultural sector productivity or food security training to more than 1,000 individuals and supported advancement of nearly 1,500 varieties of wheat lines.
Honoring achievement and bravery
Salangi, who now resides in Michigan, is joined by colleagues throughout the U.S. as they build a new life and are honored for their academic accomplishments and undue perseverance in September's virtual graduation ceremony.
"On behalf of MSU, I'm honored to recognize Latifa, Hosay, Zahra, Hameeda, Assadullah, Khabeer, Reema, Mushtari, Sara, Masoma, Zohra and Zahib, who are not only graduates of AUT, but also a permanent part of the Spartan family," said Steven Hanson, associate provost and dean of MSU's International Studies and Programs. "I'd also like to extend our gratitude to the MSU staff and our partners who played a critical role in the evacuation."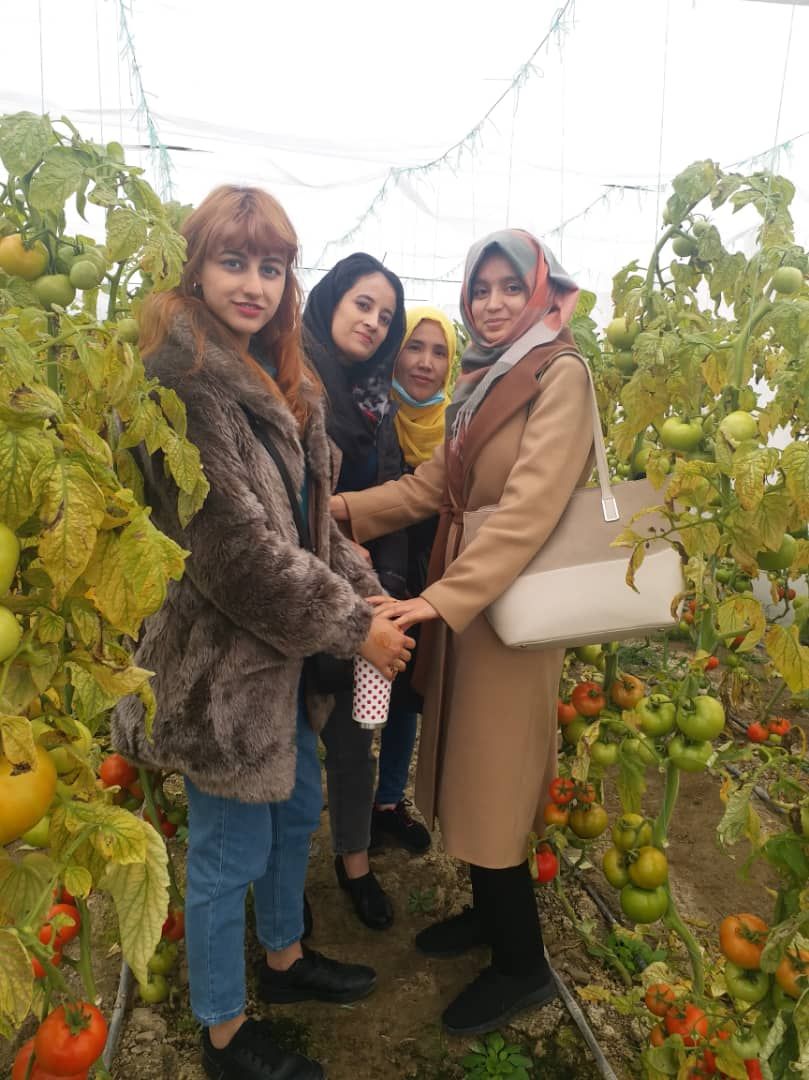 "It is really great for me and the other women to celebrate our graduation," said Salangi. "With all these challenges, we learned to never give up or be hopeless and always try to manage bad situations for a better future—not only for ourselves—but for our families, people and country. I will continue my education and research for a world with zero hunger or malnutrition, and I hope to find the opportunity to share my knowledge and experiences with other students."
To learn more about GRAIN scholars, visit:
Science
Washington Post
Bridge Michigan
WDET 101.9FM
MSU International Studies and Programs