Global Voices Spotlight Interview With Jean-Paul Sewavi
On October 28, 2022, Global Voices Spotlight had the pleasure of interviewing Jean-Paul Sewavi, Program Coordinator for MSU's Office for Education Abroad. In his conversation with Jorge Pena Lozano, MSU senior of Electrical Engineering, Jean-Paul shared insights on the benefits of International Education for both students and faculty and provided helpful information on how to prepare for a life-changing global learning experience.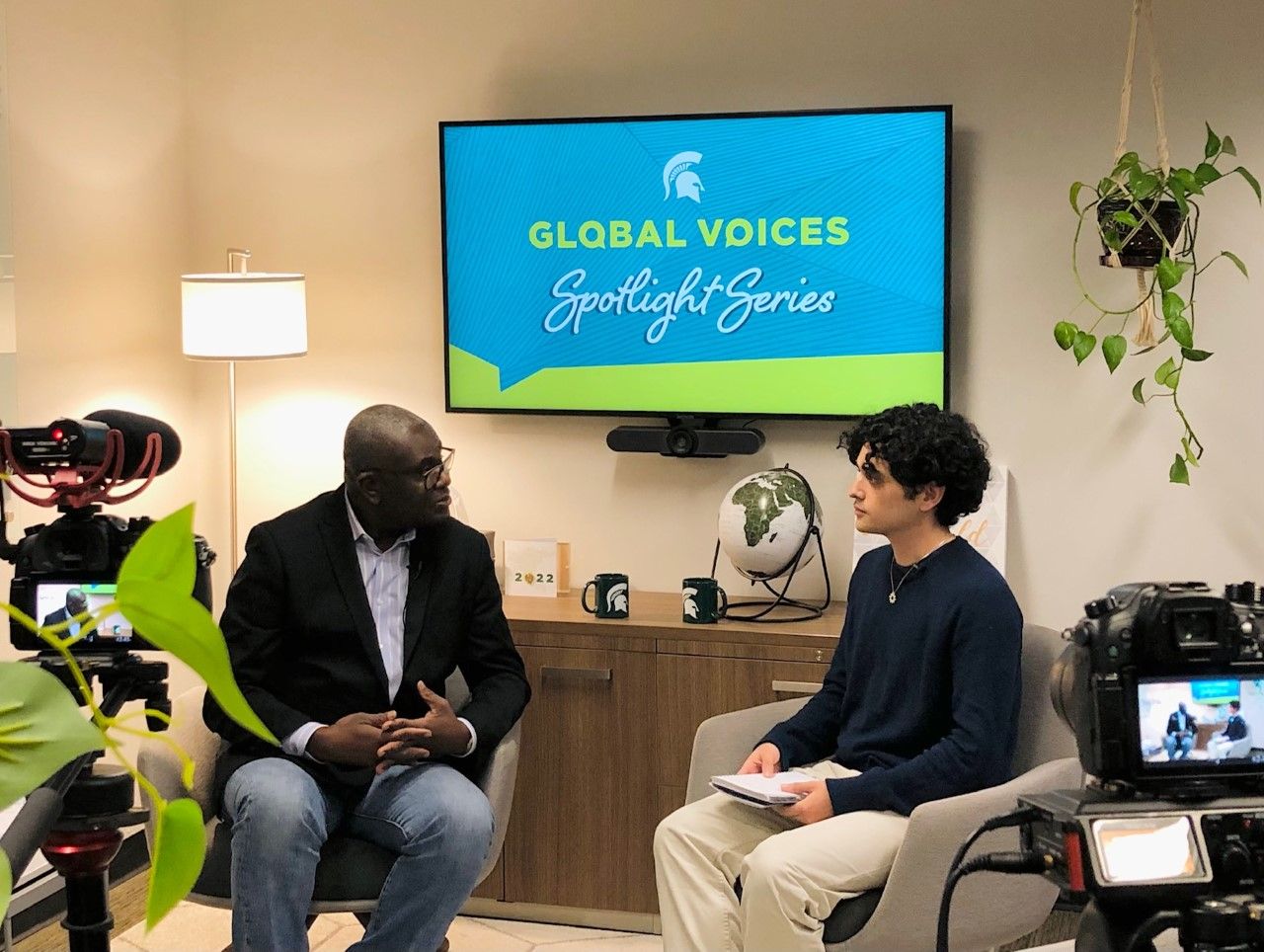 "I believe every student can study abroad."
Jean-Paul Sewavi
According to Jean-Paul, studying abroad is much more than learning while being physically present in a foreign classroom or receiving credit towards the completion of degree requirements. It allows students to improve their intercultural communication skills, expand their cultural understanding, and engage in different ways of thinking; all these aspects are ever more important in a world becoming increasingly more diverse and global in both personal and professional spheres.
MSU offers several forms of financial support for students interested in studying abroad. Scholarships are available from the Office for Education Abroad, as well as MSU Colleges, local and national sources of funding for studying abroad. Students may also consider the possibility of obtaining Financial Aid (including loans) to assist in funding an education abroad program. Jean-Paul suggests planning at least one year in advance, carefully researching destinations/institutions, and defining motivations and goals (financial and academic) before selecting a study abroad program. Doing this can help alleviate financial hardship, make cultural adjustments less challenging, and increase the likelihood of student success. If interested in studying abroad, MSU students are strongly encouraged to reach out to the Office for Education Abroad as soon as possible.
"We need more community context in education abroad programming."
Jean-Paul Sewavi
Jean-Paul believes that all international education experiences can be transformative for whoever is going abroad, but to get the most out of the journey one must go beyond a foreign classroom and have meaningful conversations with the local community. Service-learning (or community engagement) is one of the most impactful types of learning due to its two-way approach: it provides a real-world experience to students and faculty while bringing a positive impact to local communities. A successful education abroad program should emphasize this kind of experiential learning in addition to considering aspects such as sustainability and shared worldviews.
MSU's Office for Education Abroad offers several resources for units wanting to implement high-quality education abroad programs such as The Global Community-Engaged Learning Rubric and Best Practice Guide (PDF). They also have extensive experience in helping faculty incorporate more time and ideas related to experiential learning in their practice/research.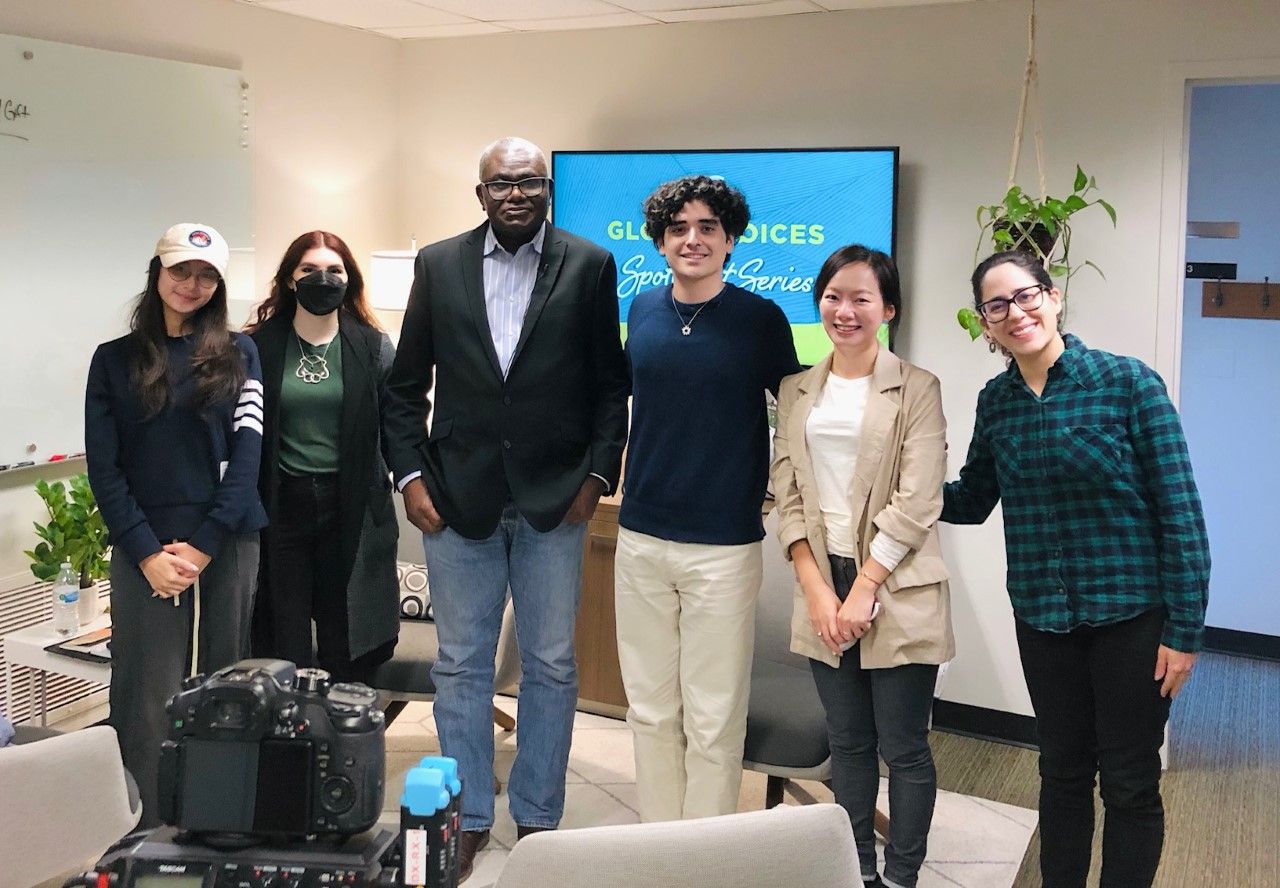 More information about Jean-Paul and Jorge's conversation will soon be made available on the Global Voices Spotlight Series webpage and the full-interview video will be posted on GYAN's YouTube channel. Consider subscribing to our YouTube channel and our e-newsletter to keep informed about global youth and international engagement related topics.
RESOURCES
Join GYAN and the MSU community in celebration of International Education Week (IEW) on Nov. 14-18, 2022! ​​​​​​
IEW is a joint initiative of the U.S. Department of State and the U.S. Department of Education to honor the benefits of international education and exchange worldwide. Visit MSU's IEW website to learn more and see a list of related events.