Odyssey of the Mind World Finals brings Shanghai Ocean University to MSU
Back to News
The 2019 Odyssey of the Mind World Finals are being held on MSU's campus from May 22 to 25. To celebrate their achievement making it all the way to the World Finals, VIPP staff sat down for lunch with one of the competing teams on the collegiate level from Shanghai Ocean University.
Shanghai Ocean University has been a long-time valued partner of the Visiting International Professional Program. Faculty and staff from SOU have been participants in long-term professional development programs, and SOU students always make fantastic contributions to our Summer School programs.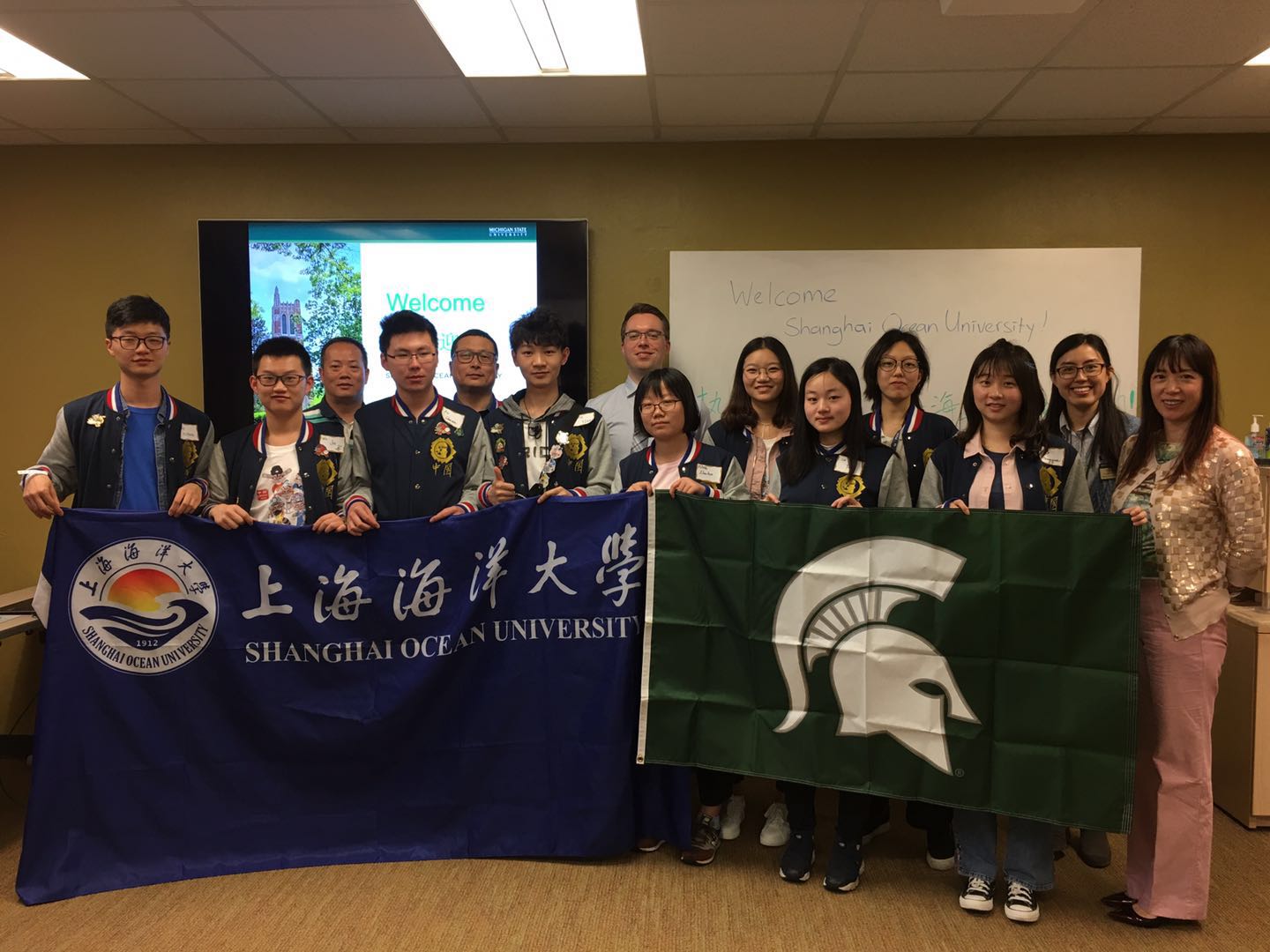 At Odyssey of the Mind the team members apply their creativity to solve problems that range from building mechanical devices to presenting their own interpretation of literary classics. Yikai Yang, co-leader of the team and a Junior in Food Science, said that a lot of preparation goes into the World Finals: "We have been preparing since March." Yikai has visited the MSU campus in a previous year's finals. He mentioned that "every time is different, but the teams I've been with have been awesome!"
Yuanjing Cai, a Freshmen in International Trade, is also a returnee to Michigan. "I came to Michigan in 2013 as a Middle School student. Now it feels like I'm revisiting a childhood memory!" When asked what her biggest achievement in the Odyssey of the Mind competition is, she answered "friendship and bonding in our team. We spent so many hours coming up with ideas and rehearsing. I learned many things that textbooks and classes don't teach me."
VIPP wishes the Shanghai Ocean University team a good competition and a fun and fruitful time in Michigan!
Update: Shanghai Ocean University claimed second prize in Division IV, Leonardo's Workshop Problem. Congratulations!