This summer, Daniel Ortega Pacheco—alumnus of MSU's Agricultural, Food, and Resource Economics graduate program and current director of the Center for Public Policy Development at ESPOL Polytechnic University in Ecuador—was invited to speak at the prestigious UN Global Compact Virtual Leaders Summit.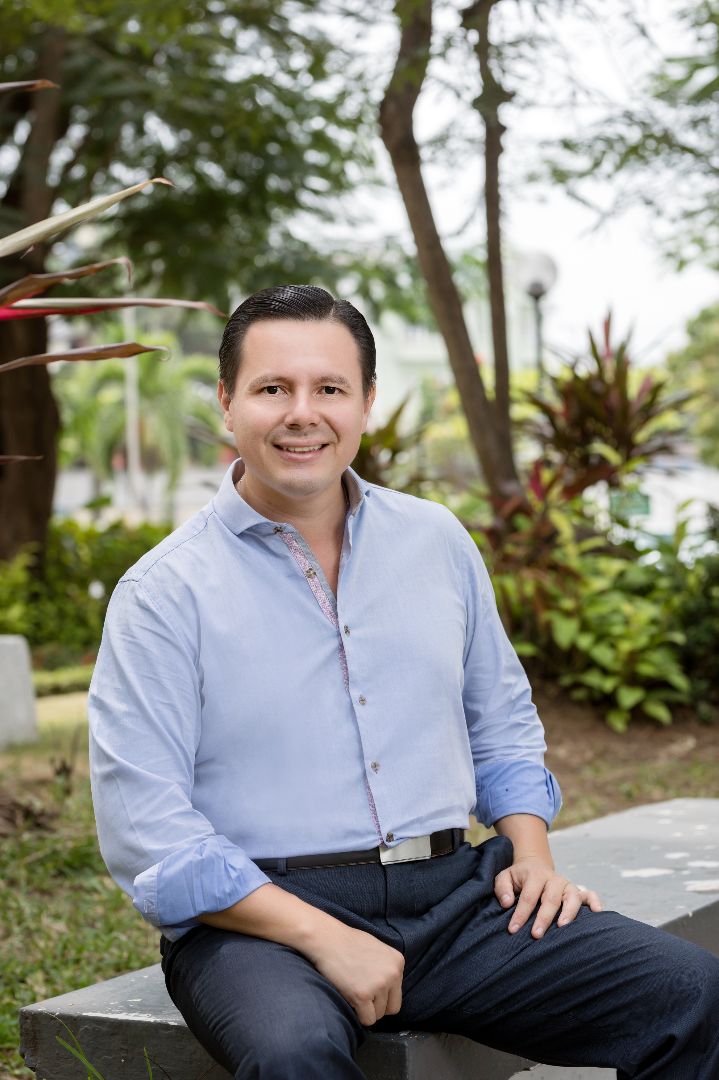 According to the UN, the summit elevates ambition for strategic collective action, with focused objectives and clear paths to recovery from the continued climate crisis, global pandemic, economic disparities and social inequalities. More than 25,000 leaders from business, government, the UN and civil society met to take stock of the state of progress, highlight the areas for greater influence, and drive collective action on focused issues to make lasting change.
ISP had the opportunity to speak with Ortega Pacheco to learn more about his work, his summit session, Future-Proofing the Skills and Mindset of Finance Professionals in the Decade of Action and the ways in which MSU prepared him to make a global impact.
Tell us a bit about your MSU background and experiences.
I am from Ecuador and studied at EARTH University in Costa Rica, receiving a bachelor's in agricultural science where I learned by doing applied pedagogy oriented to promote agents of change across the region. I received a full scholarship at EARTH and graduated with honors.
I hold a master's from Michigan State University in agricultural economics, minoring in international development. My coursework and thesis—Payments for environmental services in watersheds of Costa Rica: Institutions, public participation and demand—focused on environmental and resources economics. Frank Lupi was my thesis advisor and led field research in Costa Rica including data collection and collaboration with host partners. I was also touched and inspired by emeritus professors Allan Schmid and Sandra Batie, who motivated me to continue contributing to Ecuador's development.
I have been a high-level public servant both in Ecuador and in the international arena. In 2016, I decided to return to my academic life as director of the Center for Public Policy Development at ESPOL Polytechnic University, the number one university of Ecuador and among the leading academic institutions in the region. In these post-COVID times, I have been in contact with MSU's Center for Latin American and Caribbean Studies seeking to expand my network of research or faculty/student mobility and continue to contribute to MSU sustainability global impact.
Previously, during my time at MSU, CLACS supported my research with the Tinker Field Research Grant for conducting research in Costa Rica. CLACS was also key to supporting the Latinomerican student community, which I had the privilege to chair in 2006.
In what ways did MSU influence your work or philosophy as a Global Spartan?
The exemplary work of MSU's Department of Agricultural, Food, and Resource Economics in the developing world transformed my worldview and motivated me to conduct research and advance my professional career in sustainability.
As of today, tools and knowledge acquired during my masters program at MSU allow me to navigate the sustainable finance world and lead cross-collaboration among private, public, civil society, and academic stakeholders. MSU cultural diversity has also guided me to build strategic alliances with organizations around the world.
What brought you to MSU to begin with?
Early on, when I applied to EARTH University, I had made a decision to contribute to my country's sustainable development. My family, like many others, faced severe economic and financial struggles as the Ecuadorian financial system collapsed in 1999. Through my work with EARTH professors, I was able to visit MSU in 2000 as part of an internship opportunity at Kalsec in Kalamazoo, Mich. During my visit to MSU and meetings with AFRE faculty, I was assured that MSU would enable me to fulfill my commitment to my country and its people.
After MSU, my research was linked to the Ohio State University where I continued with my Ph.D. in public policy and management, complementing my environmental economics background from MSU and rural development and agricultural production from EARTH University.
Tell us about your work at the Center for Public Policy Development at ESPOL Polytechnic University.
The Center is the leading academic institution focused on mainstreaming sustainable development into policy and practice. We have joined OECD Global Partnership of Policy Coherence for Sustainable Development and joined UN's Committee of Experts on Public Administration.
We coordinate Ecuador's Sustainable Finance Initiative, a public-private-academia partnership to promote sustainable finance instruments as a vehicle for post-pandemic economic recovery and sustainable development goals achievement. The National Bank Association, Asset Manager, key industrial associations, major multilateral organizations, the International Capital Market Association, and the Climate Bond Initiative are also members. We are launching this year the first executive training in green, social and sustainable bonds jointly with the ESPOL School of Business and Quito Stock Exchange, with the support of the International Finance Corporation.
More recently, I have been invited to lead the development of the Core Carbon Principles of the global voluntary carbon market. Given my 15 years experience in climate diplomacy, I will be co-chairing the expert panel of the new governance body that aims at ensuring real and ambitious contribution to the global goal of climate stabilization.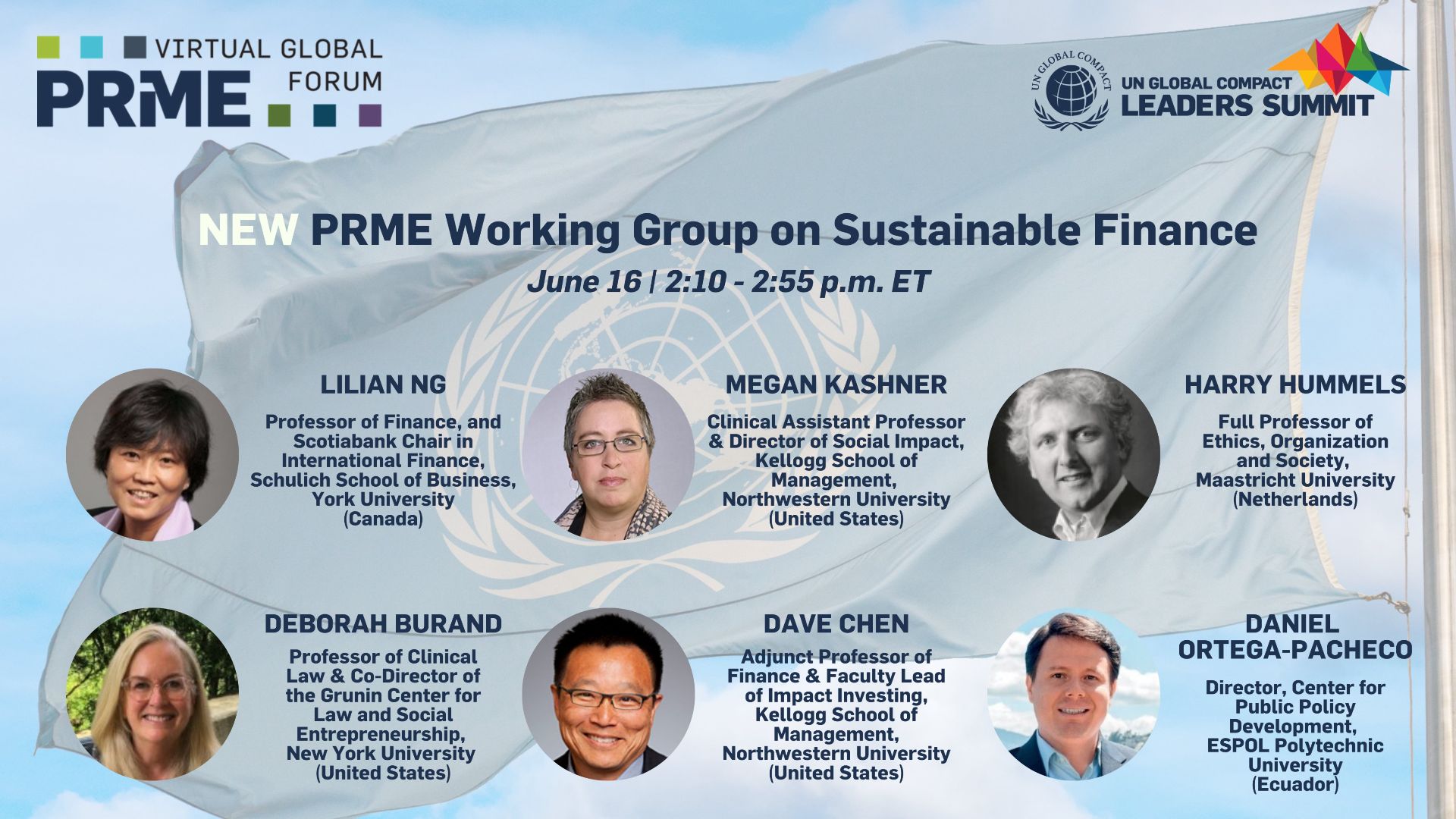 How did your work lead to the UN session?
I believe we were considered due to our active work through the Sustainable Finance Initiative, specifically due to capacity building and research. As part of this, we have joined the Impact and Sustainable Finance Faculty Consortium coordinated by Northwestern University - Kellogg School of Management. We have received funding support to conduct research on the state of the art of sustainable finance in Ecuador, Colombia and Mexico in a collaborative effort with Universidad de los Andes, Colombia and Monterrey Tech, Mexico).
Tell us about your UN Global Compact Virtual Leaders Summit session.
I was joined by fellow academic and business leaders to discuss the gap between skills and mindsets urgently needed in practice vs. provided in the MBA finance classroom.
There is an emerging and important issue happening: financiers are now turning back and looking to contribute to make an impact by financing activities not only due to returns, but impacts on the environment, such as climate change, water, recycling, etc. and society, such as gender inclusion, access to public services, etc.
As such, we need alternative ways to educate professionals with the values, skills and knowledge to guide and lead sustainability transitions across sectors of society. Our session explored those skills-gaps of the finance professional.
Tell us a bit about your experience at the summit.
It was a great experience—an opportunity to share and learn. It was clear from the summit that we must transform the decision maker's mindset first.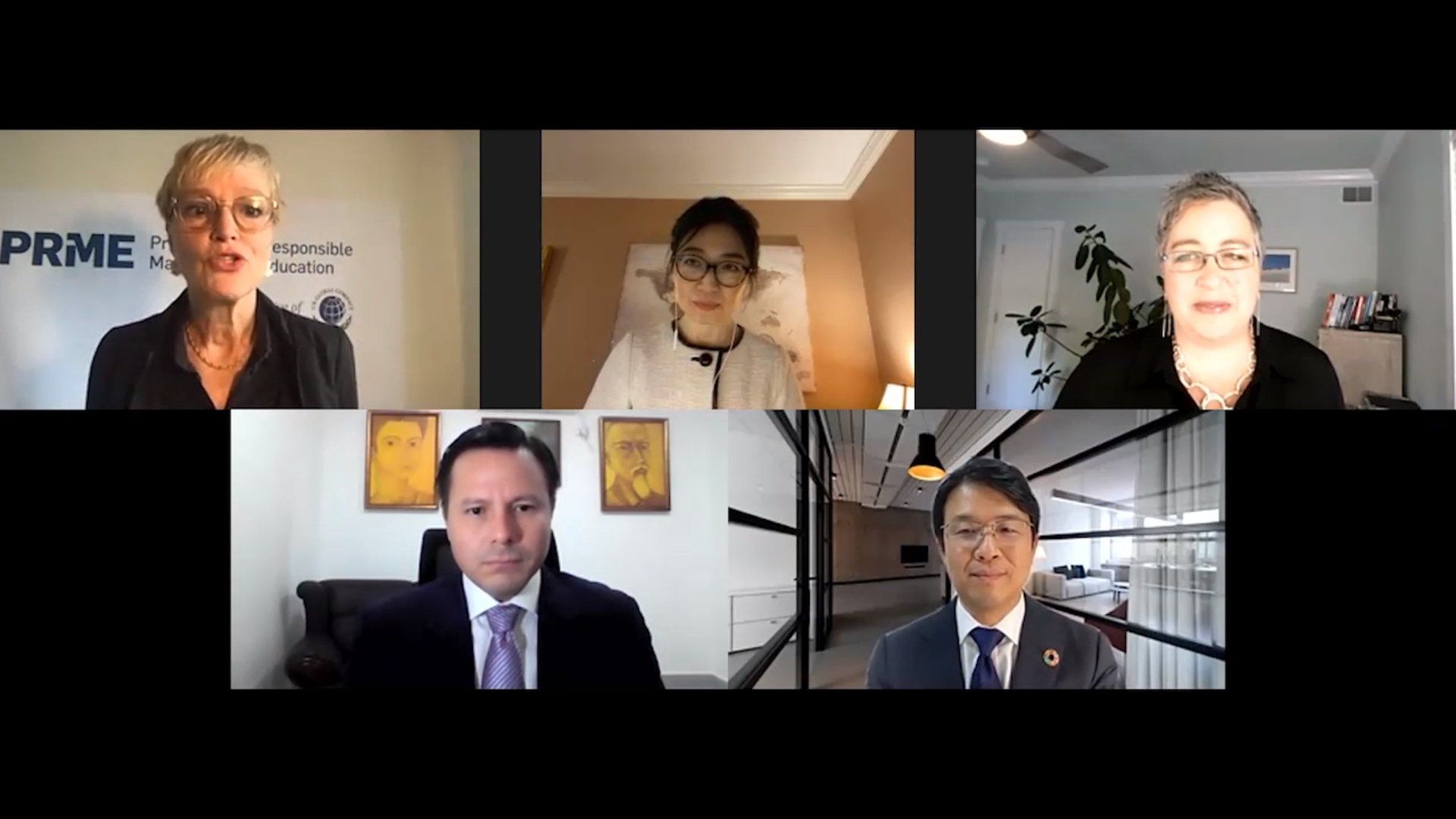 What lessons or information did you take away from the summit that might inform you moving forward?
Quest means development. Building capacity on sustainable finance may lead Latin America and other developing regions to a real transformative pathway of development. This is a key to future work at the UN Principles for Responsible Management Education and its recent launch Sustainable Finance Working Groups, of which I am a member.
In October, Ecuador will launch its first course on Green, Social and Sustainable bonds. This is sponsored by the International Finance Corporation and jointly implemented by ESPAE School of Management and the Quito Stock Exchange in collaboration with the Sustainable Finance Initiative, which I coordinate and founded.
In what ways did your time at MSU prepare you for this opportunity?
The land grant model and hands-on transformative experience in an international program shed light on what is needed to be done to overcome current barriers to transformative education that is needed for sustainability, particularly in finance.
How does this opportunity relate to MSU's SDG ranking?
It shows the leadership that MSU can achieve and that it offers lessons for others to follow, particularly those coming from MSU Business School.
What does being a Global Spartan mean to you?
It means to continue to contribute to societal transformation and to drive to achieve sustainable economic recovery.